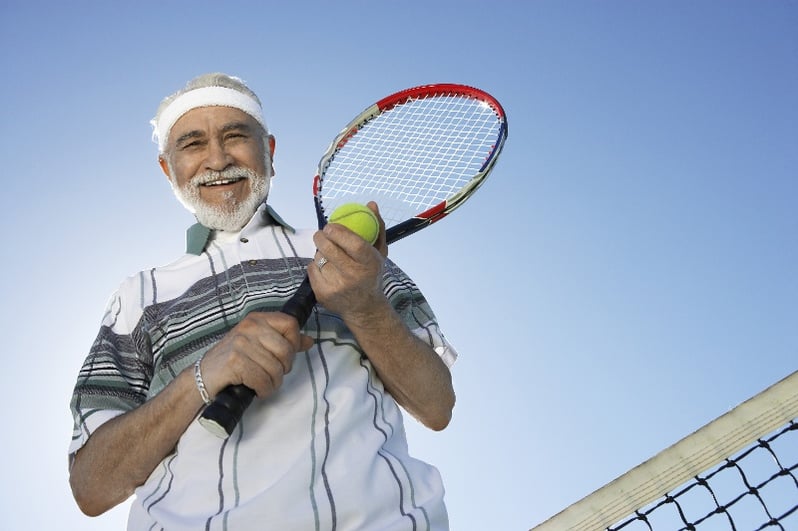 The right senior living community is more than just one among many housing options. Exceptional communities can be life-changing, offering access to a more active lifestyle, meaningful friendships, and a profound and lasting sense of connection. They are the antidote to many common aging challenges, with the power to reduce loneliness, and bolster a sense of community and provide emotional support. They also offer a sense of security without compromising privacy. You'll always have help if you need it, even as the community prioritizes your independence.
If you're weighing your options, you may be wondering about the benefits of independent living vs. assisted living. While independent living caters to people who want to remain active but don't need daily support, assisted living offers amenities and programs similar to that found in independent living but with additional support for activities of daily living such as bathing, dressing and medication management.
So which is right for you? Here's what you need to know as you make the decision.
What is independent living?
Independent living communities offer a wide range of home options and home sizes, though most people live in apartments or cottages. Independent living communities offer a similar lifestyle to living at home but with several additional amenities. You'll no longer have to worry about home maintenance and may receive housekeeping assistance. You will also have easy access to a wide range of amenities and programs just a few steps outside of your door.
Some of the best amenities of independent living include:
Gourmet meals prepared for you, including meals designed to match your unique nutritional needs.
A busy calendar that may include classes, celebrations, volunteer opportunities and community outings.
Well-appointed surroundings such as plush dining rooms and welcoming common areas.
Beautiful campus with walking paths, pools, fitness centers, dog parks, and more.
The benefits of independent living include:
A deeper sense of meaningful community.
Maintenance-free living.
Fewer obligations and stressors, so you can focus on pursuing whatever you love most.
Decreased isolation and greater connection.
Gourmet dining that you can tailor to your nutritional needs and preferences.
More opportunities for physical activity and engaging intellectual conversations.
What is assisted living?
Assisted living offers similar benefits to independent living but with extra support for activities of daily living. You can still choose from a wide range of housing options, though most communities primarily offer one-bedroom and studio apartments for assisted living. Assisted living communities feature homes designed around accessibility and safety so you can remain as independent as possible.
Assisted living is a good choice for adults who need extra support with the activities of daily living but who still value independence and privacy. The level of support you gain in assisted living can allow you to maintain as much independence as possible and may help you stay healthier longer by ensuring you take your medicine, get access to nourishing meals, and remain mentally and physically active.
The benefits of assisted living include:
High-quality care that honors your privacy and independence. You'll get the services you need — but only the services you need.
Personalized care. Your apartment, services, and even your meals can be tailored to exactly what you want and need.
Reduced caregiver reliance. You won't have to rely on loved ones for support. This can help you regain a sense of balance in these relationships and reduce caregiver stress.
Support to help you remain as independent as possible for as long as possible.
The ability to maintain the lifestyle you love. Assisted living communities focus on providing an enriching lifestyle packed with meaningful activities, exercise and socialization so you can continue to live a purposeful life on your own terms.
A continuum of support. If you join a Life Plan Community, you can transition seamlessly from independent to assisted living as your needs change.
What is the difference between assisted living and independent living?
The most important distinction between independent living vs. assisted living is that the two options offer different levels of care. While independent living caters to people who want to remain active but don't need daily support, assisted living offers activities similar to those in independent living but with additional support for activities of daily living such as bathing, dressing and grooming support.
In some cases, it may also be appropriate to consider the sort of care you'll need in the future too — particularly if you have a chronic or progressive diagnosis such as dementia. A Life Plan Community is a great option for people whose care needs might change and can also cater to couples with different needs.
Some questions you can ask as you evaluate your options include:
What are my goals and hopes for the next 10 years of my life? What environment will best help me achieve those dreams?
What is my ideal living situation?
Are there any challenges I'm currently experiencing at home, such as difficulties with home maintenance or meal preparation?
How is my health? Am I in good health now? How has my health changed over recent years, and is it likely to change in the next few years?
What are my current needs? What support, if any, might make my life easier? Do I have a condition that might necessitate additional support down the road?
What are my spouse's needs? Have I fallen into the role of caregiver, and might a senior living community make that role more manageable?
Is it the right time for senior living? Find out — take the four-minute quiz now.
Looking for peace of mind?
You don't have to know the future or predict how healthy you'll be one, five or 10 years down the line to make the right decision. For many seniors, an early transition to independent living is ideal, especially at a Life Plan Community, since it can make transitioning to assisted living feel less daunting. Should you need assisted living eventually, you'll get it in a familiar setting from familiar people while enjoying similar activities to those that so enriched your life in independent living. Moving to senior living now is a proactive choice that can improve and enrich your life.
Want to learn more about different senior living options? Download our full guide here.