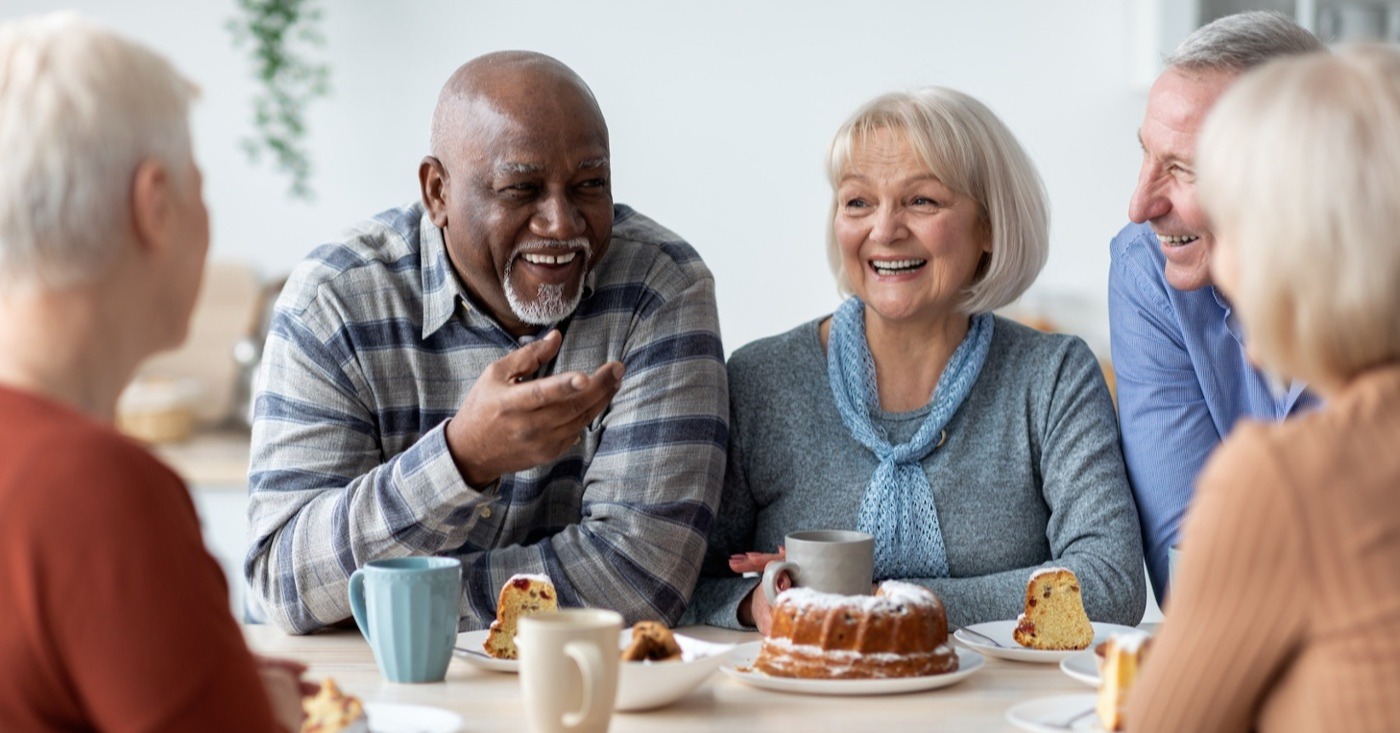 Life Plan Communities (LPCs) offer something radically different from a nursing home: a community where you can live life on your own terms, no matter who you are or how you age. Nursing homes focus strictly on medical needs, while Life Plan Communities are all about catering to your desires and needs no matter how they change with time. The goal is total wellness, not just preserving physical health. At every stage of the journey, a Life Plan Community is there for you to make your path a bit easier.
As a result, residents consistently say the same thing: They wish they had moved sooner. Heed their advice. Learn about the benefits of senior living in a Life Plan Community vs. a nursing home, and consider whether maintenance-free, low-stress living might be the move you need to make your next act your best.
What Is a Life Plan Community?
Life Plan Communities, also known as continuing care retirement communities (CCRCs), offer a broad range of support and care options, all on one campus including:
Independent living for those in good health who do not need daily support.

Assisted living for residents who need support with activities of daily living.

Memory support for those living with dementia.

Skilled nursing for those with complex ongoing medical needs.
The majority of people in a Life Plan Community live independently, enjoying the social benefits of living in a community, the low-stress, maintenance -free lifestyle and the wellness support.
How LPCS are Different: Senior Living That Supports a Variety of Abilities
Prospective residents often report a very specific fear: the fear of being surrounded by very old, sick people. You'll find a variety of ages and abilities in senior living communities.
Perhaps even better, no matter who you are or how your health is now, Life Plan Communities support you to attain optimal health. This may help you stay independent longer. Some of the myriad benefits include:
Less stress because you'll no longer have to worry about home maintenance, repairs, cleaning and meal planning.

More time to focus on your physical well-being through exercise, stretching, walking and eating delicious and nourishing meals.

Deep, meaningful social connections.

A chance to remain as intellectually active as you desire.

More time to focus on what's most meaningful to you.
Life Plan Communities Focuses on Holistic Health and Connections
Nursing homes are for people who need ongoing nursing care — often for complex medical conditions. Life Plan Communities welcome people with complex medical conditions but widen the community to include people on the entire continuum of health needs, from active, independent-living adults to those who need support with activities of daily living.
The LPC approach to health is holistic. Everyone has the option to become more physically and socially active, to partake in fun and stimulating programs, and to nurture relationships.
If you're in good health, the right community can help you stay that way by encouraging a focus on wellness and living out your passions. You'll enjoy good food, less stress and great relationships.
And if you develop serious medical conditions or minor ailments, you have the peace of mind of knowing that care options are available right on campus. You have a plan in place and are able to get the daily support you need, plus plenty of opportunities to become more active, eat food tailored to your health concerns and more.
Senior living communities are all about thriving, regardless of age and ability. Preventing and managing disease isn't enough. They hope to inspire you to achieve your full potential.
LPC amenities and programming can support your health goals and lifestyle. Some of the many benefits include:
Walkable, lush greenspaces to encourage you to stay active.

Maintenance-free living that includes a gorgeous home complete with housekeeping services.

Delicious meals that meet your health goals and nutritional needs — no more long lines at the grocery store!

Exceptional amenities such as a fitness center, heated pool and more.

A comprehensive calendar of programs, such as live music, classes, family-friendly events and much more.
Proactive Choice vs. Necessity
The move to a Life Plan Community is a proactive choice. People move to Life Plan Communities because they want more than what they're currently getting at home — more social connections, more activities, more quality, delicious food, more opportunities to enjoy life, and less stress about home maintenance, repairs and cleaning. They also relish the idea of having a plan in place should their needs ever change.

Begin exploring LPCs today. Find a community here.