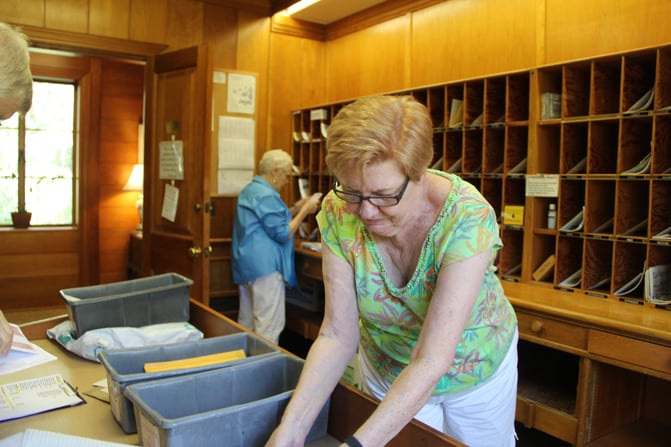 When it comes to staying healthy as you age, you probably already know the benefits of moving your body regularly, eating nutritious foods and keeping up with your annual physician checkups or other preventative care appointments. However, did you also know that your social calendar and interactions with your circle of friends can keep you healthier as well?
It's true; more and more research is pointing to the importance of connecting with others and developing relationships with peers during retirement. Fortunately, there are senior living options that can make connecting with new faces even easier than if you were living at home alone or with a partner.
How Isolation Happens
Most adults don't mean to become isolated. The process tends to happen slowly and for a variety of reasons. Isolation and the accompanying feelings of loneliness can happen due to friends moving away, partners passing away, reluctance to drive as often or just a less busy social calendar. With fewer opportunities for social interaction, some start to leave the house less.
Before Sandy Falcone moved to Westminster Gardens, a HumanGood senior living community in Duarte, California, she lived alone in a condominium in Pasadena. After retiring early from her role as an administrator at California Institute of Technology's Jet Propulsion Lab, she lost day-to-day contact with her work friends—which concerned her family.
"She started getting more and more isolated," her daughter Michelle Esser said. "I was really worried."
Isolation sneaks in quickly and often before family members even notice. Many times, the health consequences of loneliness appear before the family or adult even realizes they are isolated.
Dangers of Isolation
Aging research has just started to point to the importance of friendships, meaningful relationships and other connections with peers. The Centers for Disease Control and Prevention reports that isolation and feelings of loneliness have serious health implications, from increased risk of heart disease and stroke to more rapid cognitive decline to higher rates of anxiety.
Fortunately, adults can reverse these poor health outcomes by finding ways to connect with others on a regular basis. For many, the solution to isolation is community living.
"A senior living community can enhance people's lives, bringing new opportunities, relationships and experiences. They can thrive emotionally," said Swarthmore, Pennsylvania, psychologist and family therapist Barry J. Jacobs, author of "The Emotional Survival Guide for Caregivers: Looking After Yourself and Your Family While Helping an Aging Parent."
Senior Living as a Solution
Community living makes it easy to form new relationships and foster friendships with neighbors. Thanks to well-thought-out designs, senior living communities are made to make connections happen throughout the campus. From centrally located clubhouses, fitness centers and restaurants to nature trails, gardens and tennis courts, senior living communities give residents plenty of ways to meet new people and strike up a conversation.
Remember Sandy? She fell in love with a one-story, one-bedroom corner home at Westminster Gardens, a HumanGood life plan community, that has both a front and back door opening to "lots of trees, birds and other wildlife, and a 32-acre campus that is completely walkable," she said.
She also liked the idea of living in a Life Plan Community where, if she ever needs to, she can move to assisted living on the same campus. "That's a secure feeling," she said.
But her love for Westminster Gardens went beyond her beautiful home and future peace of mind. She also found friends there. She had no trouble getting acquainted with her new neighbors after her move.
"My mood improved a lot," she said.
Within two weeks, her grandkids were complaining they couldn't get Nana on the phone. When she missed their calls, she may have been at a community wine party, a concert, water aerobics or on a group outing to a downtown restaurant. Her next-door neighbor took her everywhere and introduced her around. Rather than treat recent community transplants like an outsider, "Residents are glad you're new," she said. "They're very friendly. When I lived on my own, I didn't have the social connections that I have here and people to do things with."
The best part about senior living options as a solution to isolation? You get to make all the decisions about how busy you want to be and how often. The choices are right outside your door, and you get to decide if you want to meet up with friends for a glass of wine this evening or stay in to catch up on your favorite show.
Next Steps
Adults who begin to research senior living find that community life is one of the biggest perks. Add in maintenance-free living and additional peace of mind for future care if it's ever needed, and it is no wonder why adults are thriving in Life Plan Communities. Learn more about how a move to senior living can make a major difference by reading more in our case study, "How Making the Move to Senior Living Changed Everything."