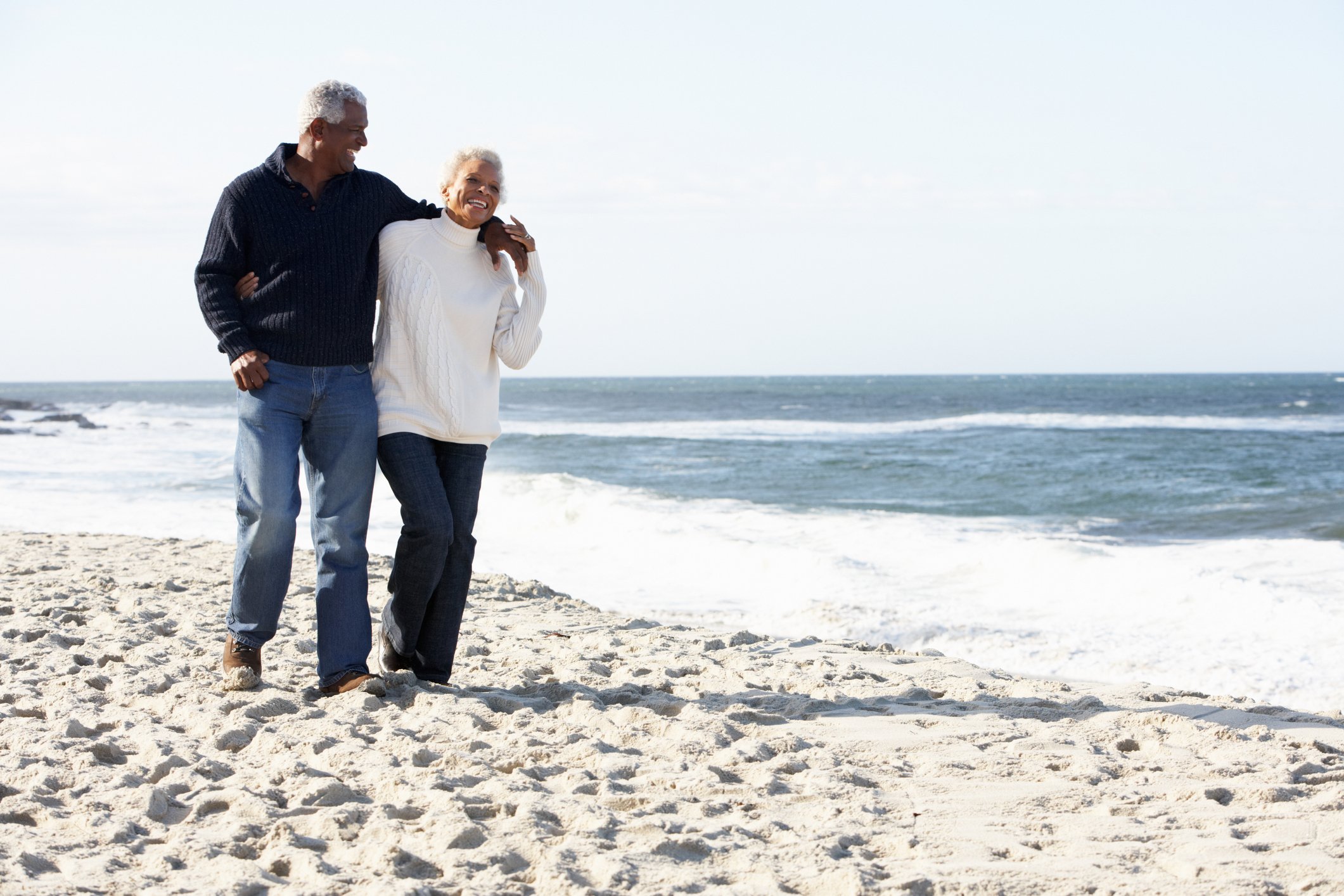 Table of Contents
---
As you continue planning for your retirement, have you found yourself considering relocating to a state with panoramic views and access to the ocean? Perhaps you find yourself California dreaming? You would be in good company if you are eyeing the Golden State as your destination for retirement. In fact, California has been one of the most desired places to retire for decades—and for good reason.
Generally speaking, the state makes wellness and health a bit easier thanks to ample sunshine and beautiful temperatures that encourage more outdoor activity. There is also a culture of healthy food options and physical activity, making the state perfect for an active retirement. Further, most large cities and even smaller towns offer easy access to nationally top-rated medical systems, physicians, and specialists.
But there's more to life in California beyond the wellness focus and beautiful temperatures. There is also a booming job market, making it ideal for adults who want to continue to consult or work, either part-time or full time, in their retirement.
Now that you are considering California living, it's time to narrow down which city could be your best bet. In such a large and diverse state, you might wonder which areas would be best suited for your retirement aspirations. We've got you covered with a quick rundown of Southern California, central California, the Bay Area, and Northern California.
Southern California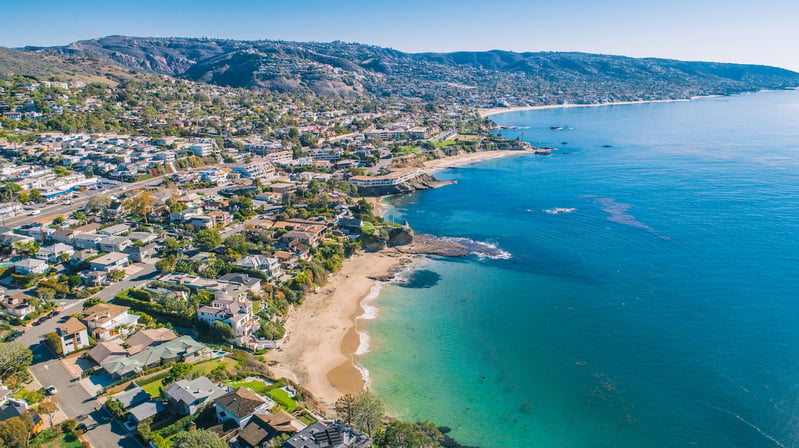 When most people dream of California living, they picture Southern California. This area is best known for its beauty, including stunning beach views. But it's not all just beach verandas and expensive condo living here; there are also sprawling suburbs that can make retirement more affordable and make life a bit more convenient. In fact, retirees tend to like the area because nearly everything they need is conveniently located near their homes.
While housing prices tend to be high in the area, many adults enter retirement by downsizing their homes and searching for another that is smaller and easier to maintain. This means that senior living in the Southern California area is often the best bet to get the most amenities and services for your buck.
Senior living options abound in Southern California, offering a variety of communities designed to serve a variety of personalities, preferences, and needs. For an active lifestyle and amenities designed to make your wellness goals easier to achieve, look for independent living communities. Independent living options include apartments, cottages, and villas with access to wellness resources and healthy socialization opportunities.
Explore HumanGood's Southern California senior living communities.
Get the best of everything Southern California has to offer plus new friendships that will help you feel right at home. These communities are:
Central California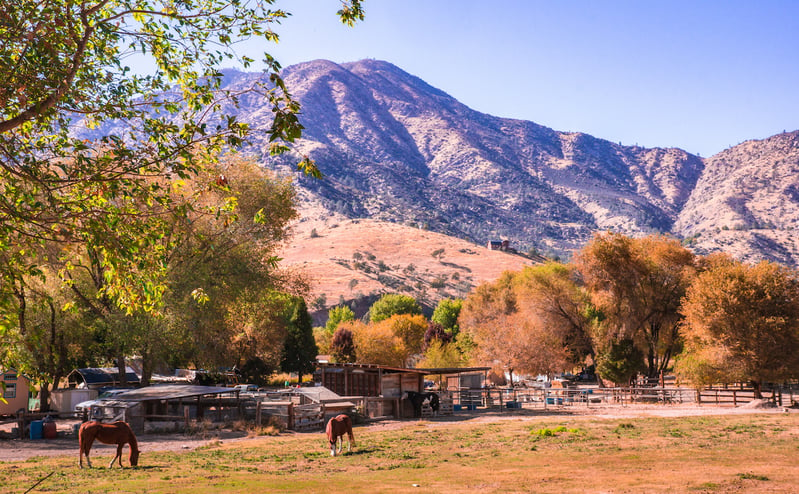 If the hustle, bustle, and crowds of Southern California leave you feeling more stressed out than retired, central California could be your better option. Retirees flock to central California for a variety of reasons, including a more reasonable cost of living. If you are searching for the charm of smaller towns and neighborhoods, coupled with affordability, this area should be on your short list of places to research.
Recreation opportunities abound throughout the central region of the state. Adults living in central California have easy access to some of the most beautiful places in the state, including Yosemite National Park. This makes trying a new hike every week easier to attain, or you can watch your new photography hobby bloom with the various landscapes within a quick drive from your home. Even better, the central coast region offers these lovely views without the feeling of being overcrowded like you might get on Southern California beaches.
When it comes to affordability, the central region features housing prices that are generally lower inland, making it easier to find luxury senior living communities at a budget-friendly price. Senior living communities are throughout the central region and offer maintenance-free retirement with the health benefits that come along with community life. You'll have the opportunity to make a choice about your senior living accommodations. Independent living communities can offer housing options ranging from apartments to villas to cottages.
Explore HumanGood's Central California senior living community.
Live life among new friends while you enjoy everything that the central California area has to offer in our communities:
Bay Area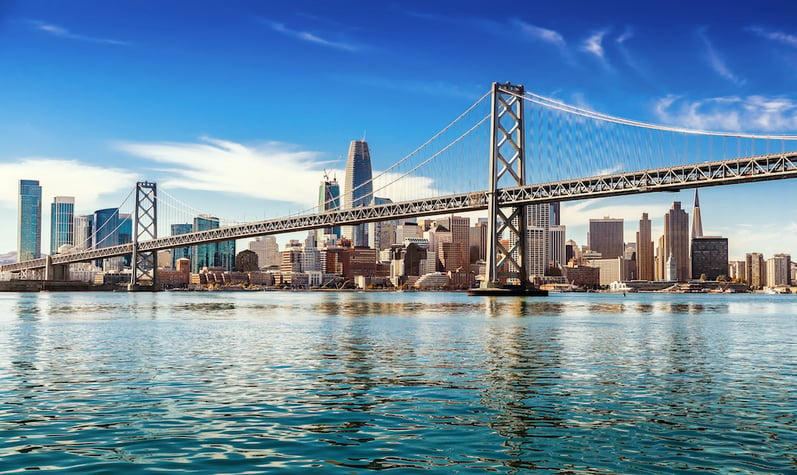 If you're looking for ocean access and easy access to urban streets or for charming neighborhoods throughout Silicon Valley, you'll want to take a look at the Bay Area. When you live here, you enjoy all the benefits that come along with living in diverse neighborhoods that are buzzing with opportunity. There's something for everyone.
While the housing prices and cost of living are higher in the Bay Area, adults planning for retirement look at the region because of the lure of urban living. Thanks to eclectic neighborhoods such as Piedmont Avenue or the Grand Lake Theater District in Oakland, residents can always find delicious meals, unique shopping, and festivals right outside. Everything, including top-rated medical care, is conveniently located and accessible via a quick stroll, bike ride, or Uber drive, making a more urban setting ideal for retirement.
Just as lovely, Silicon Valley offers a luxury retirement lifestyle. Neighborhoods are safe, diverse, and dripping with charm. When you choose the Bay Area for retirement, you have the opportunity to choose between a fast-paced urban setting or a more quiet neighborhood in Silicon Valley.
In both cases, job opportunities are everywhere, making consulting or working during retirement even easier. If you are looking for recreation opportunities in the form of hiking, biking, swimming, or something else, you can find them here too. The area offers access to parks, trails, and beaches, making getting a deep breath of fresh air during your daily walk even prettier.
You can enjoy your Bay Area lifestyle, even more, when you share it with friends in a senior living community. You can find luxury senior living communities in the urban settings of the Bay Area as well as the quieter neighborhoods south of San Francisco. These communities are just as vibrant as the larger cities that surround them and offer wellness amenities and a maintenance-free lifestyle so that you can spend your time exploring your new neighborhood.
Explore HumanGood's Bay Area senior living communities.
Love the hustle and bustle of urban life? Prefer the quieter feel of a quiet neighborhood? HumanGood has communities that can give you the Bay Area retirement you've been planning for:
Northern California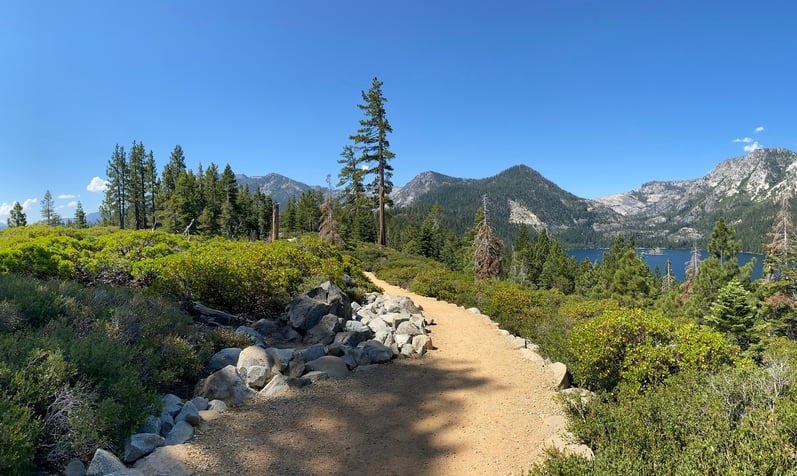 Looking to retire in the great outdoors? Choose a senior living community that is close enough for you to head north. Ideal for anyone who loves towering forests as well as dramatic beach shores, the Northern California region offers something for everyone, even if you don't consider yourself outdoorsy.
The pace in Northern California is a bit slower than the busyness of Southern California or the Bay Area, which makes heading north the perfect daytrip to make when you want to enjoy a little peace and quiet. Similar to the central region, Northern California is well known for the charm of the small towns and neighborhoods that dot the coast and continue inland. You'll never get tired of exploring somewhere new here, and most towns are well within a quick daytrip or weekend excursion.
Head north from your senior living community to explore any of the trails in state or national parks. Don't forget to pack your hiking shoes and camera as you make the most of your weekend excursion to the beauty of Northern California.
Any of HumanGood's Bay Area communities are near the beauty and charm of Northern California.
California, Here You Come
If California has captured your heart, make sure your plans include community living in a senior living community. Here, senior living means access to healthy resources, maintenance-free living, new friends, beautiful views, and work opportunities.
Not every community will suit your preferences and budget, but you can maximize your time in a community when you know what to look for and what questions to ask. Check out our community finder page to browse all of our Life Plan Communities.
Here's to making California your retirement dream come true!