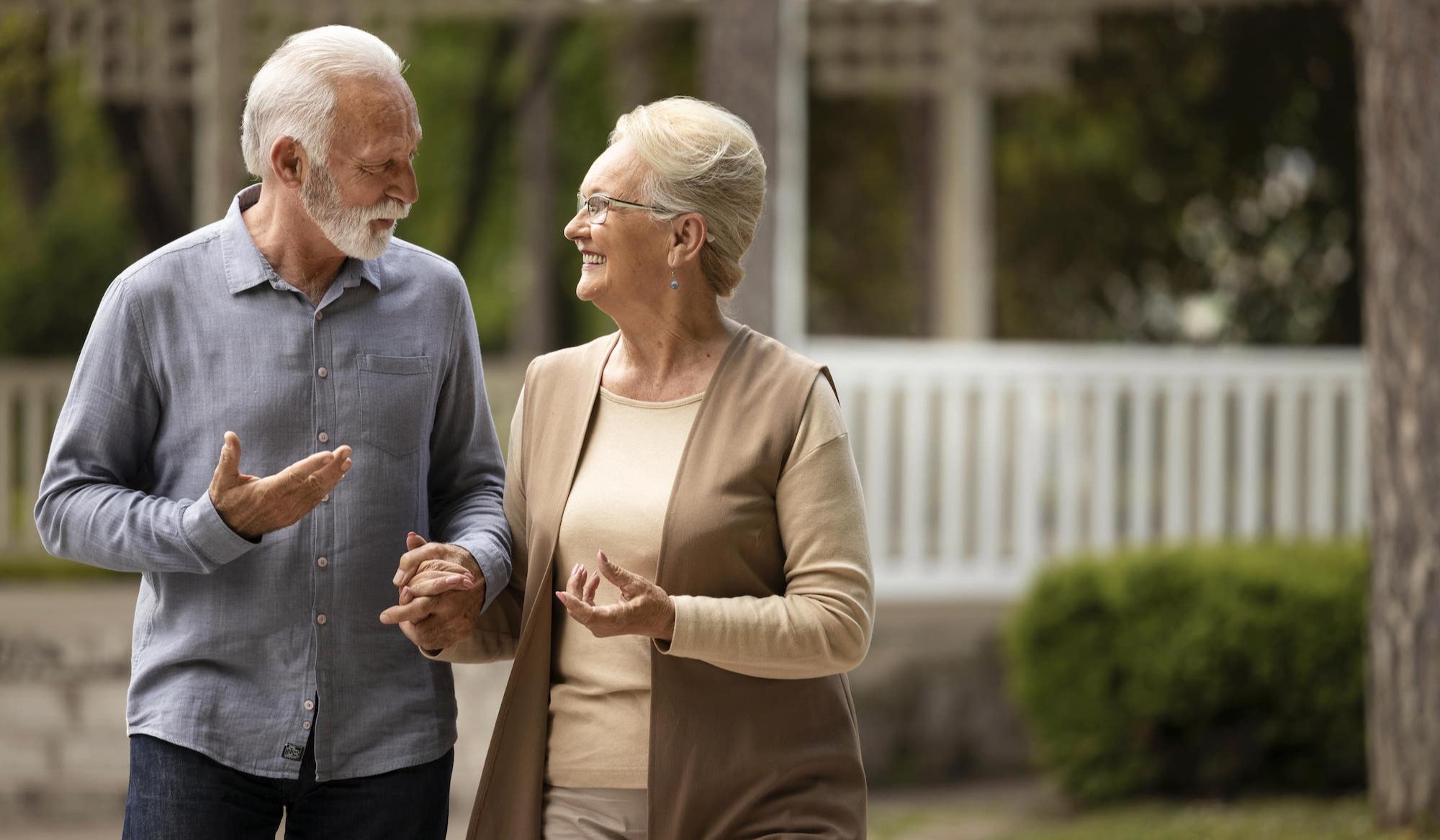 Walkable greenspaces. Easy connections with new friends. Activities every day. Live music. Plenty of space for celebrations. A gorgeous maintenance-free home. These are just some of the reasons people choose a Life Plan Community as the stage for their next act.
Life Plan Communities are modern, inviting neighborhoods that help you sustain an active, healthy lifestyle as you age. Exercise correlates with a longer, healthier life, while remaining socially connected and intellectually challenged may help delay the onset of dementia. In this regard, a Life Plan Community can improve your life.
Here are 10 reasons to consider an LPC as you weigh your living options:
1. You'll enjoy maintenance-free living.
Your home can be a source of pride and joy. It can also be a money pit and a full-time job. LPCs empower you to enjoy a lovely, clean home without the leaky pipes, broken dishwasher and other inconveniences of homeownership. In a Life Plan Community, you'll get housekeeping help, modern appliances and a convenient, thoughtfully designed home you'll be proud to invite friends to. No more waiting around for the exterminator, comparing roofing companies or saving to fix busted appliances — we do it all for you.
2. You'll reduce your stress.
Why spend the next years of your life stressing about things you shouldn't have to worry about? Whether it's planning your next healthy meal, maintaining your home or keeping the windows sparkling, a Life Plan Community reduces your work and your stress with nourishing meals, flawlessly maintained homes and a myriad of amenities. With more free time (and space in your mind), you can refocus your attention on doing what matters most to you.
You may even live healthier and longer. Research consistently shows a correlation between stress and numerous health conditions. And, of course, stress feels awful. There's no reason to spend the next years of your life worrying about home repairs or wasting time doing things you don't love. Move to an LPC and enjoy instant stress reduction.
3. Focus your attention on what matters most.
What have you always wanted to do? What has stood in your way? For most people, it's a combination of time and support. A Life Plan Community offers both. Our maintenance-free lifestyle means you can spend your time mastering new skills, revisiting old hobbies or simply relaxing. Our wide array of activities — from live music to enrichment classes — can help you discover hobbies you never knew you had while enjoying meaningful time with friends and family.
4. You may improve your health.
Want to live longer and feel better for the rest of your life? Exercise, healthy eating, lower stress, meaningful social connections, intellectual engagement and a sense of happiness and fulfillment are all key. That's precisely what Life Plan Communities help you attain. Enjoy nourishing, healthy, low-effort meals in our welcoming dining spaces. Nurture lasting relationships. Find ways to get moving. Whatever your health goals are, an LPC makes them easier to achieve — and may make healthy living feel less like another item on your to-do list and more like a fun project.
5. Enjoy exceptional dining.
Are you sick of cooking or grocery shopping? You're not alone. One recent study found that Americans experienced a high rate of cooking fatigue during the pandemic. Even if you love cooking, the thought of cooking three meals a day forever may feel daunting. In a Life Plan Community, you'll enjoy healthy, delicious food that caters to your palate and nutritional needs. Cook when you want; you may even rediscover the joys of being a home chef. Outsource all the other meals, so you can spend your days as you wish.
6. Everything you need is accessible.
One of the frustrating realities of an active lifestyle is that it's often the preparation and planning that eat up the most time. A quick jaunt to the farmers market might require numerous calls to friends to see who wants to go, coordinating schedules, driving there and back, and more. In a Life Plan Community, fun doesn't require a lot of planning or even access to transportation. Our residents enjoy a wide range of programming and a chance to cultivate new hobbies and skills. Spend more time doing the things you love and less time planning.
7. You'll form meaningful relationships.
Relationships make life worth living. A Life Plan Community provides easy access to a new group of friends in a welcoming environment. Feeling lonely? Head to one of the common areas or just step outside of your door to attend a class.
You may find that an LPC also supports your current relationships. You'll no longer need to rely on your kids for transportation or other support, and that can restore a sense of balance. You and your partner or spouse may find more joy thanks to a lively, activity-rich environment. And your friends will be eager to visit you and soak in everything your new home has to offer.
8. Help is there if you need it.
Getting older is an adventure. And like most adventures, it comes with a hefty dose of uncertainty. If you're concerned about your health or what the future holds, know that an LPC can offer additional support if you ever need it. For many older adults, simply living in close proximity to others offers significant peace of mind and alleviates worries about what might happen if there was ever an emergency. In a Life Plan Community, you get only the support you need in a context that honors your independence — never anything more.
9. You'll maximize your independence.
We all want to chart our own course. If you're worried about maintaining your independence as you age, a Life Plan Community is a great move. The community setting encourages you to remain active, which can help you stay healthy. With maintenance-free living, you'll have fewer obligations, which can help you remain independent while still enjoying a well-maintained home. And because there is help available should you need it, you won't have to lean on loved ones for care or support (unless you want to). This can help reduce family conflict, restore a sense of privacy and help you feel more confident about what your future holds.
10. You might actually save money.
Many people crave the lifestyle of a quality senior living community but worry that it's way out of their budget. You might be surprised. Selling your home could reduce your monthly budget and help fund the cost of a Life Plan Community. No matter how you choose to pay for senior living, the right community offers a great degree of budget predictability — no more saving for home repairs, plus food and activities are a part of your community fees. With a clearer budget, you'll gain more financial certainty, and in some cases, you could even save money.
The right community can change your life, help you live a richer and fuller existence and reduce many of the stresses of aging. To learn more, check out our new guide, "Why Should I Leave My Home?"