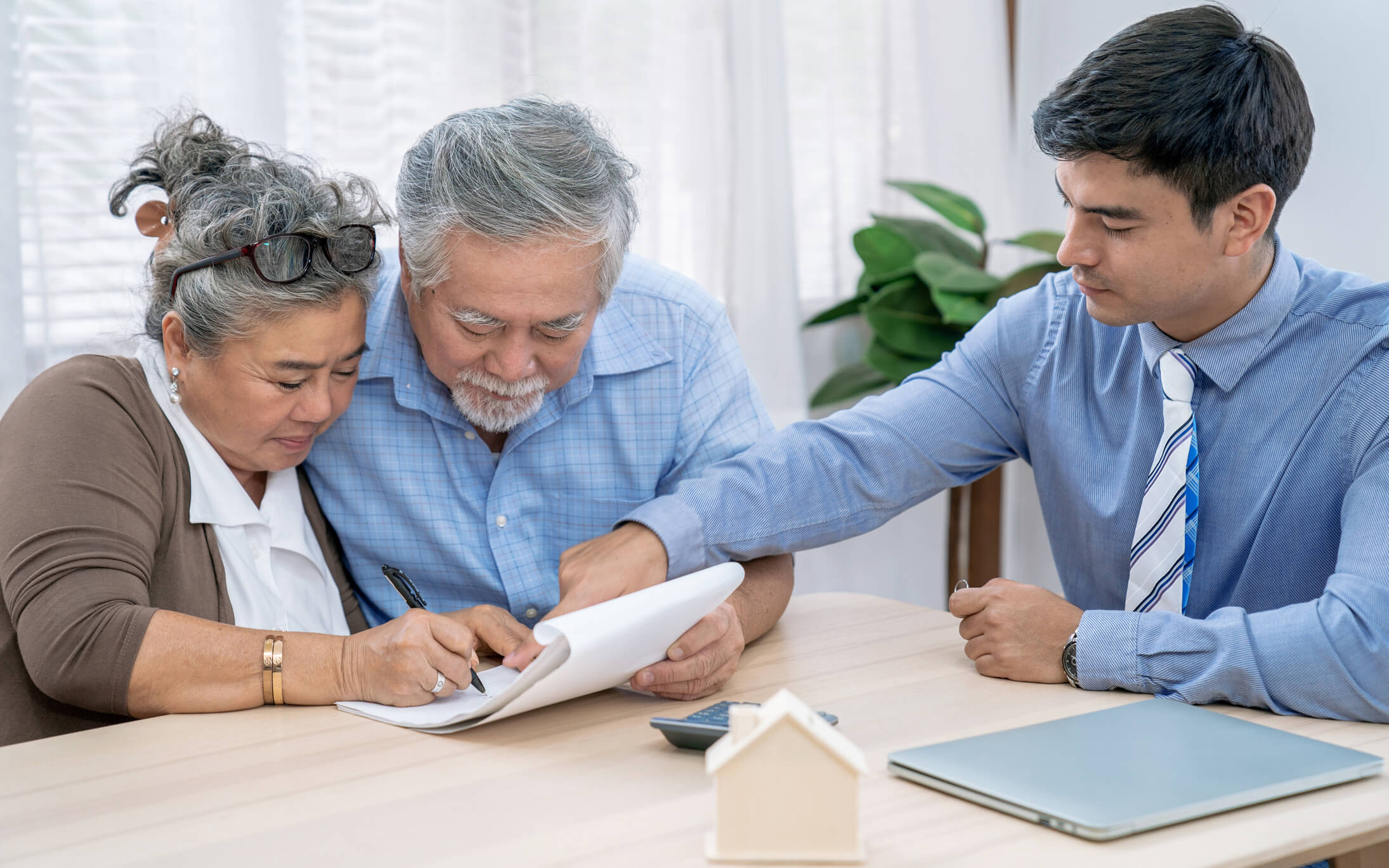 As you approach retirement and define your plans for the future, you will likely find yourself facing several big tasks. You might begin ramping up a consulting business to supplement your income, or you might begin searching for a senior living community that offers the lifestyle you desire. Another big task to mark off your list? Selling your home.
In order to pursue your senior living plans, it's important to plan for the process of selling your home as much as possible. Fortunately, you can make the selling process run a bit more smoothly if you are working with the right people and understand the tricks for selling quickly. Here are a few things to keep in mind as you begin to research your local real estate market.
It starts with an experienced real estate agent.
Not every real estate agent understands the specific needs of older adults who are looking to sell their homes quickly in order to pursue community living. You can have better success—and feel more understood—if you work with an agent who has experience working with older adults.
Experienced real estate agents, for example, understand the emotional attachment that you might have to your home and can provide downsizing recommendations. They can also offer more knowledge about senior-specific financing options. Furthermore, experienced agents can ensure you avoid scams targeted at seniors while selling their homes, saving you time, money and frustration.
You can find a real estate agent experienced working with older adults by finding one who has one or both of these special certifications:
Senior Real Estate Specialist. These professionals are certified to handle senior real estate transactions.
Certified Senior Advisor. They have demonstrated knowledge of health, social and financial issues that are important to older adults.
If you are moving to a senior living community, the sales counselors you are working with can often recommend an experienced real estate agent.
Understand home pricing strategies.
Now that you have the right real estate professional to guide you through the process of selling your home, it's time to prepare it for the market. The first step? Pricing it perfectly. You should work with your agent to make the process of pricing your home a team effort.
Pricing can feel tricky. You want to price your home competitively so that it sells quickly, but you also don't want to lose any return on your investment by pricing too low. It is important to note that home pricing can be affected by more than just if the local real estate market is "hot" or not. It can also be affected by your home's location, condition and how homes have been selling in your area. Pricing may also be affected by the number of foreclosures in your immediate area as well as what interest rates are.
Your agent can assist you and provide guidance as you get ready to put your home on the market. They are also there to recommend any price adjustments as your home begins seeing prospective buyers.
Stage your home for a quick sell.
Once your home is on the market, you want to ensure it looks its best as potential buyers begin touring. Staging can do wonders for your home's value and success on the market. Your real estate agent can provide staging guidance or might even recommend a professional stager who can offer suggestions for making your home even more appealing.
Staging begins with decluttering, which should be a positive step in your downsizing process. Remove extra furniture or clutter so that rooms feel more spacious and open. Minimize personal touches and belongings on counters or on the walls so that potential homebuyers can see themselves in your home.
Staging isn't just for the interior of your home though. Focus on the outside as well in order to appeal to potential buyers. Boosting curb appeal can also help your home sell more quickly. Even just a few landscaping chores, such as cleaning up and clearing out brush or debris, can make a huge difference.
Consider specialized assistance.
Finally, you might want to enlist the assistance and expertise of other professionals who are there to assist older adults in making a successful transition. According to the National Association of Senior & Specialty Move Managers (NASMM), a Senior Move Manager can assist with downsizing and relocation through services ranging from hands-on organizing and sorting to creating customized floor plans to arranging shipments and storage. You can find an accredited professional such as a Senior & Specialty Move Manager through the NASMM or a Certified Relocation & Transition Specialist.
Further, exceptional senior living communities commonly offer complimentary or discounted professional downsizing services. These services include more than just consulting or guidance, but also packing and unpacking to ensure a happy and stress-free transition to senior living.