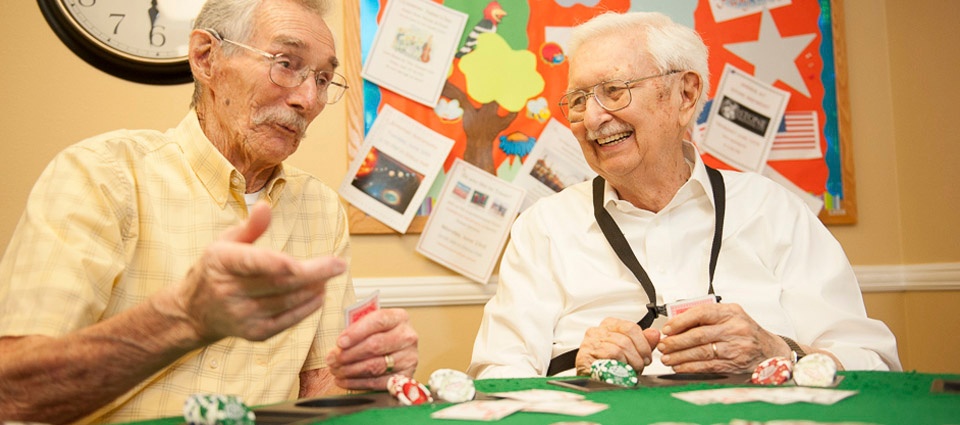 Older adults are increasingly embracing the idea of living in retirement communities. According to USA Today, more than 600,000 older Americans like the idea of getting settled in a community and staying there if their care needs change. In a continuing care retirement community, residents can move within levels of care while staying in the same community. At CCRCs, these levels of care include residential living, assisted living, skilled nursing and memory support.
The appeal of getting and staying settled is easy to understand, but understanding how to pay for a CCRC can be confusing.
How do the rates differ from other kinds of senior living options, such as assisted living homes? What does a monthly fee cover? What does a CCRC entry fee cover? Why do you need to pay one, and what happens to that money if you leave a community or pass away?
Here are three things you may not know about paying for a retirement communities.
Fact 1: There are several financial advantages to a CCRC.
1) "If you move at an appropriate age, then amortize what you'd pay over, say, a period of 20 years, it's often cheaper over the long term," says Dan Ogus, executive vice president and chief operating officer of HumanGood, a nonprofit provider with more than 80 senior living communities in five western states.
2) Entrance fees tend to fund long-term capital improvements within a community, so you are investing in your own future. In a more traditional assisted living model, the care and condition of the community and amenities can wax and wane with the economy and market demand. Another advantage to a CCRC is that, typically, entrance fees make it possible for the community to offer a reduced monthly service fee—so you save monthly compared to charges at other types of retirement communities.
3) Many nonprofit CCRCs offer benevolence funds as part of their mission. Thus their residents know that they will have access to assisted living, skilled nursing, and memory support for the rest of their lives, even if they outlive their financial resources. "Certainty is important to people," says Ogus. "If someone outlives their assets, then he or she is taken care of for the rest of their lives. So it's a form of insurance."
4) Most states provide strong oversight of CCRCs. For example, if a CCRC doesn't maintain certain levels of reserves, the state may intervene and demand changes and possibly new management. "States protect consumers with respect to CCRCs," says Ogus. "You rarely hear of a CCRC closing."
Fact 2: You (and your investment) are protected.
"Basically, there are three contract models," says Ogus. "There's the extensive life-care model, where, as you travel through the care continuum, your fees don't go up. That's the classic CCRC model. There are also modified month-to-month and pay-as-you-go models."
Contracts should also include clauses about refundability, or how much of the entrance fee you and/or your loved ones will be reimbursed if you leave the CCRC or pass away. Typically, the amount of the entrance fee returned to the individual or the person's estate depends on how long he or she lived at the CCRC.
Fact 3: There are multiple ways you can afford a CCRC.
From selling your home to making use of long-term care insurance, there are several ways to pay for a CCRC. Your strategy will likely depend on your individual preferences, assets and insurance.
"In the old-school CCRC model, people turn over all their assets to the CCRC," says Ogus. "The typical CCRC resident sells their home to pay the entrance fee. Some have cash sitting around and others don't. Another method is to pay an entrance fee, with a certain amount repayable—not refundable—based on if and when the CCRC resident passes away or leaves. This is appealing since it guarantees money to be left for the kids."
There's also bridge financing, such as Elderlife Financial Services, that helps people fund their entrance fee by bridging the financial time gap between the sale of a house and moving in. This is a form of short-term lending.
Long-term care insurance generally won't kick in and cover residential living expenses, but some policies cover assisted living. Every policy is written differently. Ogus advises against making assumptions and suggests looking at what each state, policy and benefit covers. "One of the things that breaks my heart is when someone thinks they'll have a covered benefit and they don't," he says.
Finally, Medicare, and at times Medicaid, can be used to pay for some services, and many CCRCs accept either Medicare or Medicaid. But while Medicare usually doesn't cover long-term nursing care, it does cover services that a CCRC resident might receive, like physician visits and hospital stays. Note that because the financial requirements for CCRC residence can be strict and the costs can be relatively high, very few CCRC residents are eligible for Medicaid.
For more information, ask each CCRC you're considering for its audited financial statements, and seek help in evaluating costs versus assets from a financial adviser. For more information, visit HumanGood's Finance page for guides and tips.