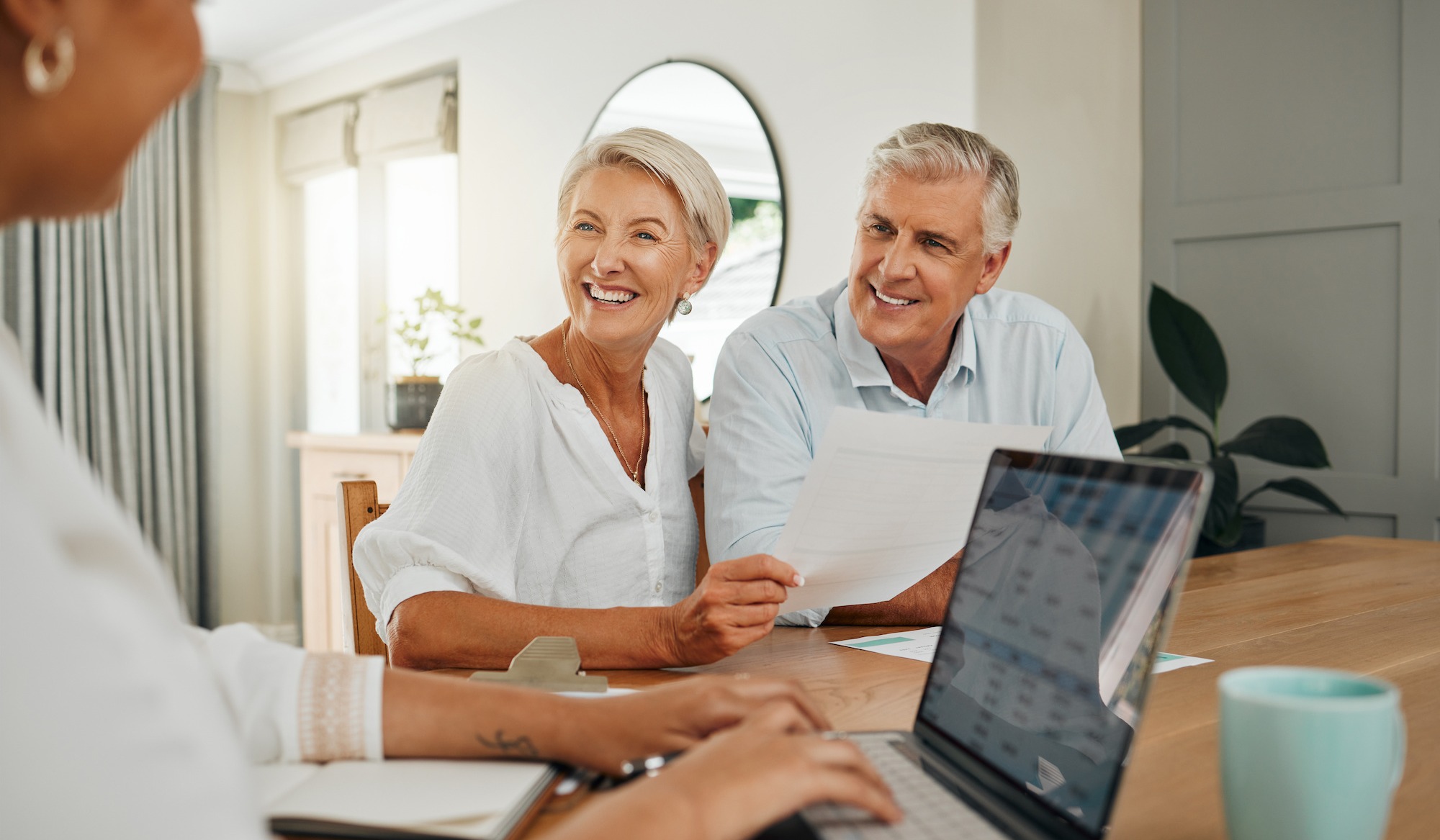 The future is a strange entity. It arrives inevitably, even if you do nothing, but it can feel like it will never arrive — or like the you who will occupy that future is someone else entirely. This may explain why senior care planning is at the bottom of many people's to-do lists, even if they know they want to live a vibrant, active life for as long as possible.
Planning ahead for senior living might seem premature — especially if you're newly retired or only looking ahead to your retirement future. But the ideal time to make senior living plans is always well before you want to move. By weighing your senior living options now, you can avoid a rushed decision and fairly evaluate and compare all communities and living arrangements.
Senior care planning is one of the best gifts you can give that elusive future self. It's a way to ensure a brighter tomorrow and alleviate stress for both you and your family.
What's behind the fear of senior care planning, and how does fear undermine your future?
Myths about senior living persist: that it's just another name for a nursing home, that it compromises independence, or that senior living is sterile and boring. So many older adults feel that senior living is not for them — or not for them yet. The reality is much different.
Senior living offers a vibrant lifestyle for seniors of all ages and ability levels. Today's senior living communities are not nursing homes. They're lively, beautiful neighborhoods that offer a welcoming community, a myriad of amenities and a chance to lead life on your own terms. Whether you're considering independent living or need a bit of extra support, senior living has something for everyone.
Most older adults find that the amenities available in senior living — such as a gym a few steps outside your door, neighborhood green spaces, the help you want (and only the help you want), delicious chef-inspired meals and an endless array of accessible programs and events — are nearly impossible to access from home, especially for a price comparable to that of senior living. In fact, one of the most common complaints we hear from residents is that they wish they had moved to senior living earlier!
Here's why senior care planning is so important, no matter how old you are.
You can avoid having to make a rushed decision.
Often, people decide to transition to senior living after a crisis. They realize they no longer feel safe living at home alone, feel overwhelmed by loneliness, or find out their kids are moving and can no longer check in on them. Sometimes the crisis is life-changing: a medical diagnosis, a fall or the death of a spouse. You may need to move immediately to avoid moving in with a loved one or to cope with a sudden life transition.
Starting your research early allows you to envision your best possible future, then work to make it a reality. You can tour communities at your own pace, asking as many questions as you feel you need to, ensuring you find the perfect match for your needs. If a community isn't the perfect fit, you won't have to worry that saying "no thanks" means there won't be someplace for you to go. You can just continue the search.
The decision about the next place you call home shouldn't be stressful. Every year, seniors move to senior living, excited about what comes next. But high-stakes scenarios add pressure, making you feel like you have fewer choices and less control over the process.
You can get on waiting lists.
Many seniors think senior living is something people only transition to when they "need" it rather than an enticing option that young and healthy seniors routinely select for themselves. As a result, many seniors wait until the very last minute only to learn that there are long waiting lists for the highest-quality communities.
Many of the best Life Plan Communities offer exceptional amenities such as:
Movie theaters and performing arts centers.

Fully equipped fitness centers.

Gourmet dining and restaurant-style dining spaces.

Plenty of walkable green space.

Pools and hot tubs.

Exactly the level of support you want and need — no more, no less.

Event calendars filled with cultural and learning programs and more.

Welcoming communities of seniors who crave lives of purpose and adventure.
Real estate is hot everywhere, and senior living is no exception. Looking now gives you time to get on waitlists so the community is there when you're ready.
If you find that your ideal community presents some budgetary concerns, you can save more aggressively or explore additional options for funding the community when you're ready to move.
You'll shape a future you can feel excited about.
Have you ever planted a garden? If so, you know that it's an act of hope for a beautiful future of tiny sprouts that grow into something more. Or maybe you've struggled through college classes to get a degree you can be proud of or scrimped and saved so you could achieve your retirement dreams.
Working hard for a brighter future is an act of meaning that can inspire joy today and in the future.
No one knows what the future holds, but with the right senior living community, you can be confident in a fun, safe, rewarding next chapter of your life. You only get one life; ensure you're living it to the fullest. Your hopes for the future may just lead you to a Life Plan Community sooner rather than later.
Today's Life Plan Communities are enticing options that embrace seniors from all walks of life. Exploring your options now ensures the right community is there for you when you're ready — whether that's next month or in five years. And by moving now, you become part of a community that feels like home.
Researching your options now can help dispel myths about senior living and get you excited about your next chapter. Some benefits include:
A chance to chart your own course: Senior living empowers and inspires you to live life on your terms, doing what you love most every day.

Less reliance on family: Your family loves you. They want to help you. Yet many seniors would prefer not to have children check in on or worry about them.

More privacy: The corollary to less reliance on family is fewer check-ins. For many seniors, the additional space and privacy are both welcome.

New friendships: Life Plan Communities make it easy to make new friends by offering a wide array of programs and events in welcoming spaces where everyone feels like they belong.

Making the most of your hard-earned money: Senior living is an all-inclusive option that stretches every dollar, so you can spend more time doing what you love and less time worrying about a budget.

Reduced stress: No one gets excited about a leaky roof or a landlord who says it's time to move. Senior living alleviates many common burdens of homeownership and renting, so you can focus on enjoying your life and your time.
Learn more about senior care planning.
Forget about the stereotype of a nursing home. Senior living is not that. Seniors who move to a Life Plan Community report a higher quality of life, a healthier lifestyle and a renewed sense of purpose. Many wish they had moved sooner. You might be one of them. You might even elect to accelerate your moving plans so you can begin enjoying all senior living has to offer today.
While senior living review sites and community blogs can offer some preliminary information to use when you begin senior care planning, there's no substitute for touring in person. So reach out to your local community and ask if you can attend an upcoming event.
On the fence about senior living? Not sure about leaving your home or asking your loved one to leave theirs? Check out "Why Should I Leave My Home? Top 10 Reasons to Consider a Life Plan Community."