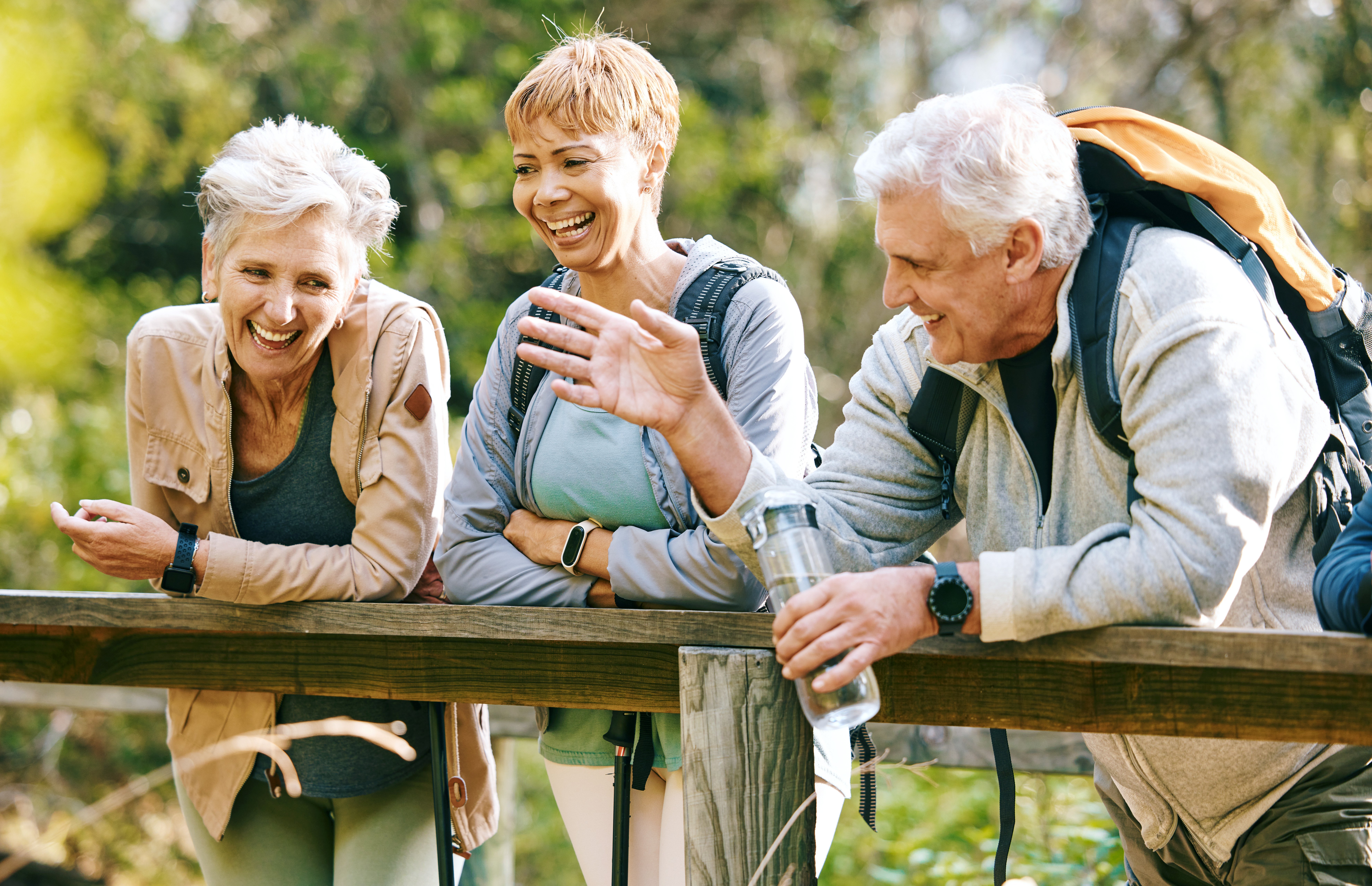 What is a good life? And how do you achieve it? The answers people give are as unique as they are. Some crave financial success or power. For others, a good life is about making art, raising children or changing the world. While all of these goals can play a role in a good life, compelling research tells us that, no matter who you are, the most important determinant of health, happiness and quality of life is your social relationships. The importance of social interaction is difficult to overstate, and the need for it accelerates as you age.
How do we know this? The Harvard Study of Adult Development (HSAD) is a longitudinal study that began in 1938 and has studied 724 participants. The study has followed up with participants and their descendants for more than 80 years now. Eighty-five percent of original study participants remained in the study for their entire lives, and 1,300 participants' descendants continue to provide data today.
The result? A lot of information about what a joyful, meaningful life really looks like. The HSAD is just one corner of an increasingly strong foundation of evidence emphasizing the importance of social interaction. At least seven other longitudinal studies across the globe continue to gather data on life outcomes, social relationships and health. The conclusion is consistent across these studies: People with meaningful, lasting social connections and a sense of community lead happier, healthier and often longer lives.
The Importance of Social Interaction
Want to live a happier, longer life? You might think exercise, nutrition and regular doctor's visits are key. But they're just one ingredient in the recipe for a better life. A growing number of longitudinal studies show that social interaction strengthens the body and mind, protecting against illness and promoting greater joy along with longevity.
Life can be stressful. Many of us experience trauma, challenges and health scares. Chronic stress is a major risk factor for symptoms such as headaches and digestive issues and more serious health problems, such as diabetes and heart disease. Social connections, though, help buffer the effects of chronic stress. In one Australian study of older adults, researchers found that people over 70 with the strongest social networks were 22% less likely to die in a 10-year period.
What else does the research tell us?
Why Loneliness Is Anathema to Good Health
If social connection is the salve for what ails us, loneliness may be the disease. A Swedish study of more than 17,000 people of all ages found that stronger social connections decreased the risk of dying from all causes by almost 25% over a six-year period.
Another study suggests that loneliness can be just as harmful as better-known health risks. In terms of the risk of cardiovascular disease and other life-threatening health conditions, social isolation may be just as harmful as smoking. Loneliness may increase the risk of dementia by up to 50%.
Our world has changed a lot from the days of close-knit, mutually dependent communities. Our brains, however, have not. They evolved to seek the safety of groups. Isolation, for much of human history, has been life-threatening. So even though we might no longer consciously perceive it as such, our bodies react to loneliness as a crisis, triggering inflammation, increasing sensitivity to pain and even suppressing the immune system.
Despite this, research suggests that more than a third of adults 45 and older regularly feel lonely or isolated. This fact has inspired some public health researchers to call loneliness an epidemic and to call for a public health campaign to nurture social relationships and combat isolation.
Living Your Best Life as You Age
How do your social relationships make you feel? If you have regular, meaningful interactions with other people that make you feel good, that's a good clue that you're reaping some of the benefits of social connectedness. The social fitness quiz, based on some of the findings of HSAD, can help you take stock of your social connections and offer guidance on areas for improvement.
Your score doesn't have to be perfect. Nor do your friendships, family or social life. It's all about building more relationships in a way that feels meaningful and joyful to you, whether it's joining a garden club, scheduling a weekly call with your best friend or just getting to know your neighbors.
The right senior living community is a launchpad for enriching social relationships, affording many daily opportunities for deeper connections. Maybe that's why so many of our residents tell us they wish they had moved sooner. Residents thrive in HumanGood communities, remaining happier, healthier and more independent.
Want to learn more about what a Life Plan Community offers, and how it can improve your health and well-being? Download our free guide, "The Complete Guide to Life Plan Communities."
Free Download: "The Complete Guide to Life Plan Communities"