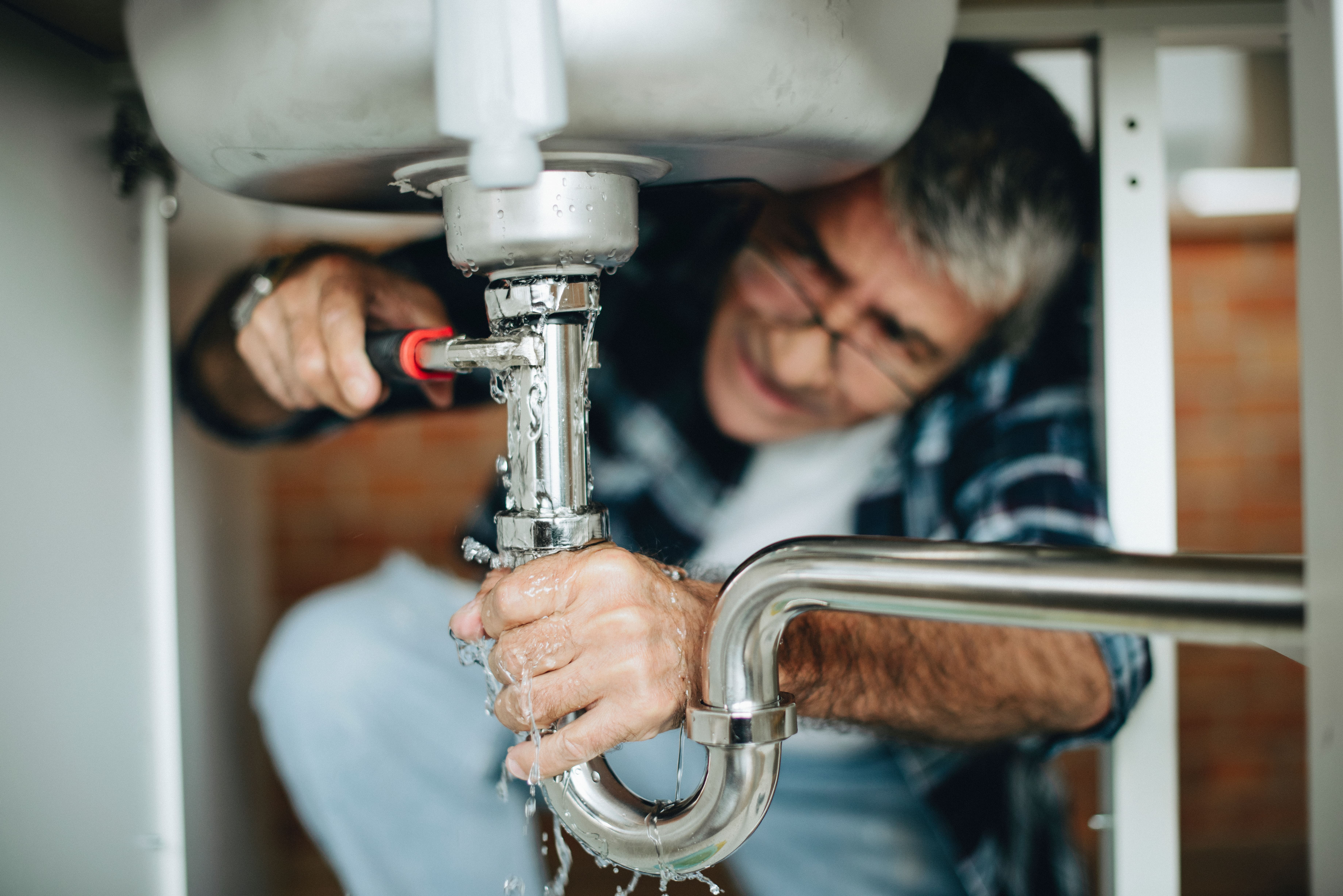 For many, homeownership continues to be a cornerstone of the American dream. Your home may be where many of your most treasured memories have happened. Perhaps it's the place to which you brought your new baby home. Maybe it's where you and your spouse first launched your dreams for the future. Or it could be the site of numerous family gatherings.
Home maintenance, though, can dampen the joy of homeownership, especially as the expenses begin to add up. This doesn't mean you have to live in a home that's in a chronic state of disrepair. These senior home maintenance tips can help homeownership remain a joy instead of becoming a drain.
How Homeownership Expenses Can Change as You Age
If you've lived in your home for a long time, getting older can mean you finally pay off your mortgage, eliminating a significant monthly expense. But some other significant changes can coincide with the end of your mortgage.
Your home is getting older. It may need updates to avoid looking dated. The wood paneling and brass fixtures that were once in style need to shift to accommodate current trends. Your home may also need a fresh coat of paint, a good pressure washing and updated landscaping.
And inevitably, it will need repairs. Water heaters break. Roofs need maintenance and, eventually, replacement. Air conditioning units stop working. And sometimes, it seems like it's all happening at once.
Your unique needs can also necessitate home changes. Perhaps retirement means you have more time to garden, but you've realized the soil is awful and there's limited light. Maybe you need a fenced backyard for the puppy you adopted when you retired, or you want to install a swing set for the grandkids.
If you or your partner have chronic health issues or mobility issues, home repairs become more than just a nice bonus. They may be an absolute necessity to ensure your health and safety and reduce the risk of falling.
Strategies for Navigating Home Maintenance Expenses
It's easy to feel overwhelmed thinking about the time, effort and expenses involved. Those feelings can be profoundly stressful and undermine your quality of life. In one study, researchers found that older adults fear financial difficulties more than death. You don't need to worry, though. You need a plan.
Outsource: Time is money.
For many seniors, it's not so much the expense that is the problem but the work. Cleaning the gutters or mowing the lawn might have felt like enjoyable outdoor time in midlife, but now, they're decidedly risky.
There's no shame in outsourcing tasks. And doing so can free up valuable time for your family, socializing, hobbies or even for building that business you've been dreaming about. Consider making a list of everything that needs to be done on a monthly, quarterly and annual basis, then outsource as much as you can afford.
If you're still working or freelancing, the benefits of outsourcing work are especially high. That's because time is money. The time you spend on home maintenance could be better spent on something else.
Get expert advice.
Before sinking a bunch of money into home repairs or renovations, it's important to get expert advice. A real estate agent can help you determine the cost of renovations compared to their potential to increase the value of your home. Landscaping companies, roofers, plumbers and other contractors often give free estimates that can help educate you about the process and its cost.
No matter how much you know, don't rush into any major expense without some additional expert insights. You may need to do less than you think.
Look into homestead exemptions.
If your home has increased in value, that's great news for your long-term budget. But it can also mean increasing property taxes. Coupled with home maintenance, this can cause the cost of your home to skyrocket.
In many communities, seniors enjoy various homestead exemptions that can reduce — and sometimes even eliminate — their property taxes. These exemptions are not automatic; you'll need to file some paperwork. Check with your local government — usually at the county or city level — to assess potential benefits.
Be wary of loans.
A home equity loan can seem like a great idea. But what if you eventually need to move? Then you're stuck paying off the loan, substantially reducing the profit you get from selling your home. Moreover, an eventual move means you'll spend less time enjoying any improvements you make, decreasing their overall value to you.
If you need to take out a loan to make home improvements, consider whether other options might be better. Selling your home could help fund the cost of a Life Plan Community (LPC) and open the door to a more active, maintenance-free lifestyle.
Get help from loved ones.
Some home maintenance tasks can truly be fun — planting a garden, for example, or redoing the living room. If you're no longer up to it, consider enlisting help from loved ones. You might even have a gardening or painting party, put on a movie and serve snacks.
If you're considering downsizing, enlisting help from loved ones to clean out can expedite the process and maybe even make it fun. Go through family memories together, share the story of heirlooms and maybe even give away a few special pieces of history.
Is It Time to Rightsize?
Your home belongs to you — not the other way around. It's supposed to serve your needs, support your lifestyle and make life feel easier and more comfortable. But when your home is no longer a good fit, it can feel like you're devoting much of your time (and money) to meeting your home's needs.
Some signs it may be time to rightsize your home to better meet your needs include:
You're no longer using all the space your home offers.

Cleaning your home feels overwhelming or is something you simply don't bother with anymore.

You can't afford to properly maintain your home.

You don't owe anything on your mortgage, but home maintenance expenses are eating into your monthly budget.

You're struggling to afford your mortgage.

Your home no longer meets your needs.

You feel overwhelmed and stressed out by the demands of home maintenance.

You don't feel proud of your home.

You don't feel happy in your home.
A Life Plan Community (LPC) offers maintenance-free living embedded in a welcoming community filled with amenities, fun things to do and opportunities to live a life that inspires you. If you're tired of home maintenance and want to spend more time doing the things you love, the LPC lifestyle could be your next great move.

Deciding when and whether to leave your home can be challenging and fraught with both emotional and financial considerations. If you need help making the decision or weighing various considerations, check out our free guide, "Why Should I Leave My Home? Top 10 Reasons to Consider a Life Plan Community."