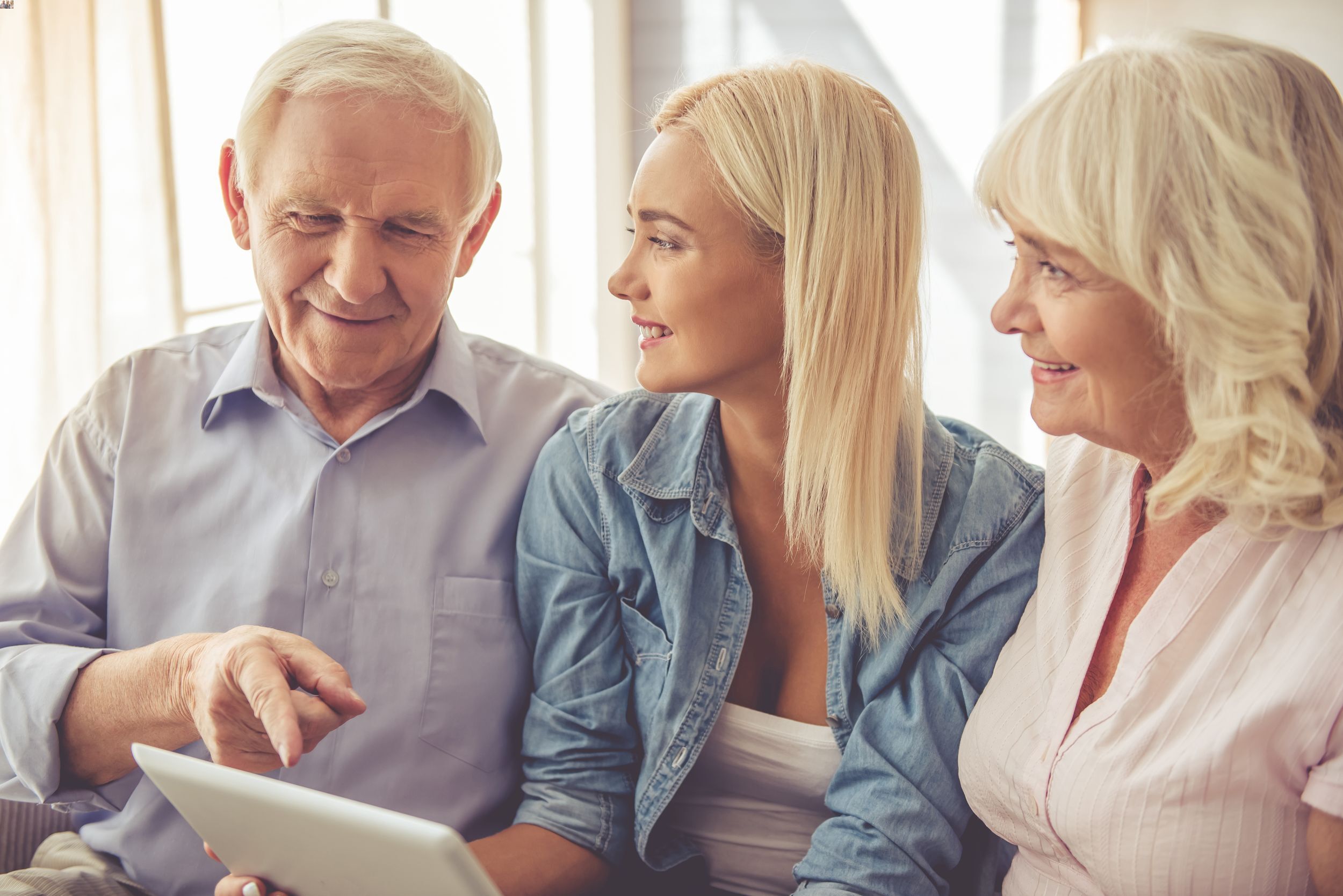 Moving to a senior living community can open the door to a deeper sense of community, more social connections, and a rich array of activities and amenities. Your parent will have more opportunities to become or stay physically active, potentially improving their physical and mental health and even helping them to live longer.
Senior living also reduces caregiver burnout and burden. This can help reduce family stress, improve your relationship with your parent and offer the peace of mind that comes from knowing your parent is thriving in a home they love. Moreover, a senior living community can foster independence regardless of your parent's health status, offering them whatever level of support they need and desire.
But it all begins with finding the right senior living community. The choice is your parent's. They deserve a community that caters to their unique needs and personality and that helps them live life on their own terms. A Life Plan Community meets your parent where they are and adapts to their needs as they shift. These tips can help you find the perfect community, whether you're seeking an active independent living community or assisted living for a parent who needs a bit more help.
Begin a collaborative discussion.
Whether your parent is active, healthy and planning their next trip around the globe or struggling to remain independent in their home, the discussion about moving to a senior living community must be collaborative.
So how should you begin the discussion? These tips can help you make it as productive as possible:
Consider who is the best person to discuss a move with your parents. Choose a family member who is a good communicator your parents trust. If that's not you, that's OK. The goal is to work together, not rush the process.

Don't plan a single big discussion. Instead, talk about senior living gradually, developing a plan over time.

Talk about your parent's goals for the future and needs. Ask them how they hope to spend the next years of their life. Take these plans seriously. Never demean your parent's deepest hopes for their life.

Introduce senior living as a complement to your parent's goals that can help them remain happier, healthier and more independent.

If your parent is resistant, back off and try again. You might also ask them if they would be willing to just tour a community, no commitment required.
Remember that it's your parent's life, and they must remain in the driver's seat. Your job is to help them navigate the drive, listening to their needs and helping them navigate.
Begin your senior living search.
Moving to a senior living community is a big decision, not something you should rush into. The more research you do, the more likely you are to find a great fit that meets everyone's needs.
Ideally, the process should look something like this:
Start with a list of your parent's needs. This empowers everyone to compare what a community offers to what is most important to your family. Think about how your parent wants to spend their time, what sort of environment will best facilitate their hobbies and interests, and whether they need any help with activities of daily living.

Begin gathering a list of potential communities. Referrals from people you trust, such as friends who have moved to senior living or your parent's doctor, are valuable resources. A quick Google search will yield a list of nearby communities, which you can then research and compare to your list of needs.

Read online reviews across several platforms. Every community may have a handful of mediocre or bad reviews, so focus on the big picture. Consider what themes emerge and how the feedback compares to what you value most in a community.

Check out community websites to rule out any communities that don't meet your loved one's needs or don't offer the amenities that are most important to your family. Then build a list of top communities.

Email the communities with any questions you have about amenities and services. This can help clarify each community's offerings and help you avoid a wasted trip.
Visit senior living communities.
Visiting a community is a key step in the process of choosing the perfect match. No one can possibly notice everything and ask every question, so it's helpful for you to go with your parent to act as an extra pair of eyes and ears.
Consider visiting during an active time of day for the community, so you have a chance to meet residents and get a feel for community culture. Some things to note during your visit include:
What does the community look like?

How are the homes? Can you get clear information about the homes that are currently available?

Do the residents seem like a good match for your parent's lifestyle?

Is everyone healthy and happy?

Are staff members friendly, kind and willing to answer questions?

Is the food good? Are there different food offerings for various dietary needs?

Can your parent envision life in this community? Could they feel excited about living here?
Maximize the value of your visit with our free, "Guide to Touring a Senior Living Community."
Choose the perfect community for your needs.
After a few visits, you and your parent should have a great idea of which community is the best fit. As you weigh your options, encourage your parent to answer these questions:
Was there any community where they connected with other residents?

Did they visit a community where they can picture living their life?

Did they feel welcome in each community? Were some more welcoming than others?

Which communities offered the most value for the money?

Which communities have the best ability to cater to your parent's ideal lifestyle?

Which communities offer a continuum of support options if your parent's needs change?
Trust your gut, and take as much time as you need to compare options.
Once you've made a decision, it's time to contact the community and get a plan together for your move.
Plan your move.
Everyone knows moving can be stressful and time-consuming, even when the lifestyle on the other side of the move is picture-perfect. Senior living transitions are no exception. You can make the process of moving to a senior living community easier and less financially stressful by helping your parents sell their home quickly. They may also want some help with downsizing and packing. Don't rush the process, and be prepared to offer emotional support and reassurance. Change is always hard. But with support and persistence, your parent can find a community they love and a lifestyle they fully embrace.
If you're overwhelmed by the challenges of caregiving and struggling to raise young children at the same time, you're not alone. Learn more about the unique challenges of the sandwich generation.