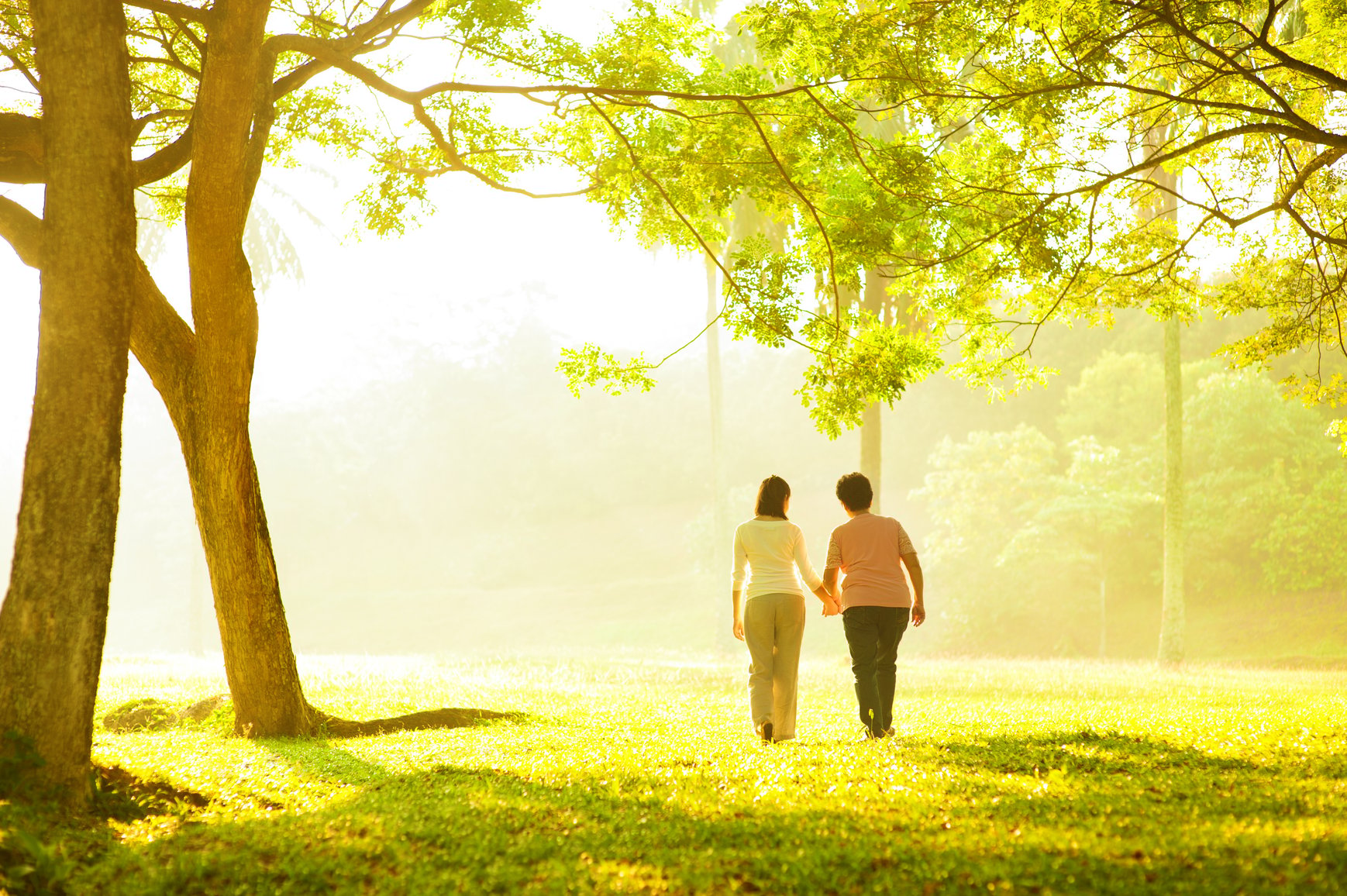 Alzheimer's and other forms of long-term memory loss don't just impact the person experiencing memory loss—they can change family relationships. For adult children, it can be especially difficult to cope as the disease progresses.
Loved ones who are experiencing memory loss may at times appear confused, frustrated or angry—and adult children may not always know the best way to respond, according to Steve Cheregosha, director of memory support at the Terraces of Los Gatos in California.
"The person who has dementia or Alzheimer's is just going about their day and living their life to their norm," Cheregosha says. "I always say the family members who are aware of what's going on struggle more; they're going through something that's really tough."
You can, however, still have a positive visit, according to Cheregosha, even if your parent is struggling to communicate or doesn't recognize you.
If your mother or father isn't able to identify you, it's tempting to push. But it's best to avoid repeatedly urging him or her to try to remember, which Cheregosha says will likely result in a frustrating outcome for you and your loved one.
"You can introduce yourself—say, 'Hi, I'm your oldest son.' If parents don't remember, there's no way you're going to change their mind," he says. "Just go with the flow, and redirect or change the topic."
It can be difficult to remember not to take what's said personally. However, Lou-Ellen Barkan, president and CEO of the New York-based CaringKind nonprofit, formerly known as the Alzheimer's Association, New York City Chapter, says it's important to remind yourself a medical condition is influencing your parent's behavior.
"She's not angry at you; the person is ill, and the disease is what's speaking," says Barkan, whose mother and father both experienced memory issues. "The responses social workers teach people to give cognitively impaired individuals are based on an understanding of what the individual is hearing. If you can suppress your normal response and take a beat before you react or respond, it changes the dynamic."
That said, if visits are consistently unpleasant, adult children can start to feel less excited about going, according to social worker Iris Waichler, MSW, LCSW, author of "Role Reversal: How to Take Care of Yourself and Your Aging Parents." Yet, they may also feel guilty if they reduce the amount of time they see their parent.
Navigating New Ground
Pushing someone to acknowledge something from the past may agitate people with memory loss, according to Waichler, whose mother and father both experienced memory loss.
"You have to pick and choose your battles," Waichler says. "Rather than arguing with someone who is getting increasingly agitated and angry, the thing to do is drop it and not be argumentative, and then try to broach it at a different time in a different way."
Chicago resident Marcia Ellis' mother, Barbara, was "totally furious" about having to move into an assisted living facility in 2002—a sentiment she shared with Ellis nearly every time she visited. Memory loss affects people's personalities differently. Ellis' mother was very angry and without a filter.
When, one day, she insisted Ellis tell a nurse that Barbara hated her, instead of trying to reason with her, Ellis decided it'd be best to just play along. After walking over to the nurse and quietly saying it looked like her mother was having a difficult day, Ellis told her mother she'd really let her have it.
"Earlier, I would have tried to explain the nurse's point of view, which my mother did not care about at all," she says. "It's not my job to agitate my mother by trying to be accurate, or to upset other people. I'd be angry, guilty and unhelpful all at once. It was amazing to figure that out. She needed me to be her ally."
When her mother, during another visit, was particularly nasty, Ellis decided it would be best to tell her she'd made a scheduling mistake.
"I said, 'You know what, I thought I had an hour, I don't, and I have to leave now; I will see you next time,'" she says. "There are times you have to leave. You don't have to stay and be beat up. There's no point getting frustrated."
When the day came that her mother didn't recognize her, Ellis felt something unexpected: relief. Not having to watch her frustration and profound sadness, and knowing that Barbara no longer knew how much she had lost, made it less emotionally complicated and more natural to say goodbye.
Building New Connections
One way to forge a relationship with your parent is to choose a memory support community that shares your philosophy about care. HumanGood's memory support communities are pioneers in memory support. Team members meet residents where they are in the moment rather than impose a schedule for the community as a whole.
"There's much about this approach that families can learn from," says Cheregosha. "When you visit, it's about going with the flow."
Maybe you planned an outing, but when you arrive your parent really wants to sit in the garden. Remember, it doesn't matter exactly what you do together.
"When you visit, part of the rationale is feeling like you're contributing something by being with them at that moment," Waichler says. "You can fulfill that goal. It doesn't need to be about whether that person remembers you. One of the results could be, 'Even if my dad didn't know I was there, I knew I was there.'"
"It's important to find that foundation and build from there," Cheregosha says. "Get them engaged, and just enjoy the moment, making that person laugh and communicating. You're spending time with your mom or dad—at the end of the day, that's all that matters."