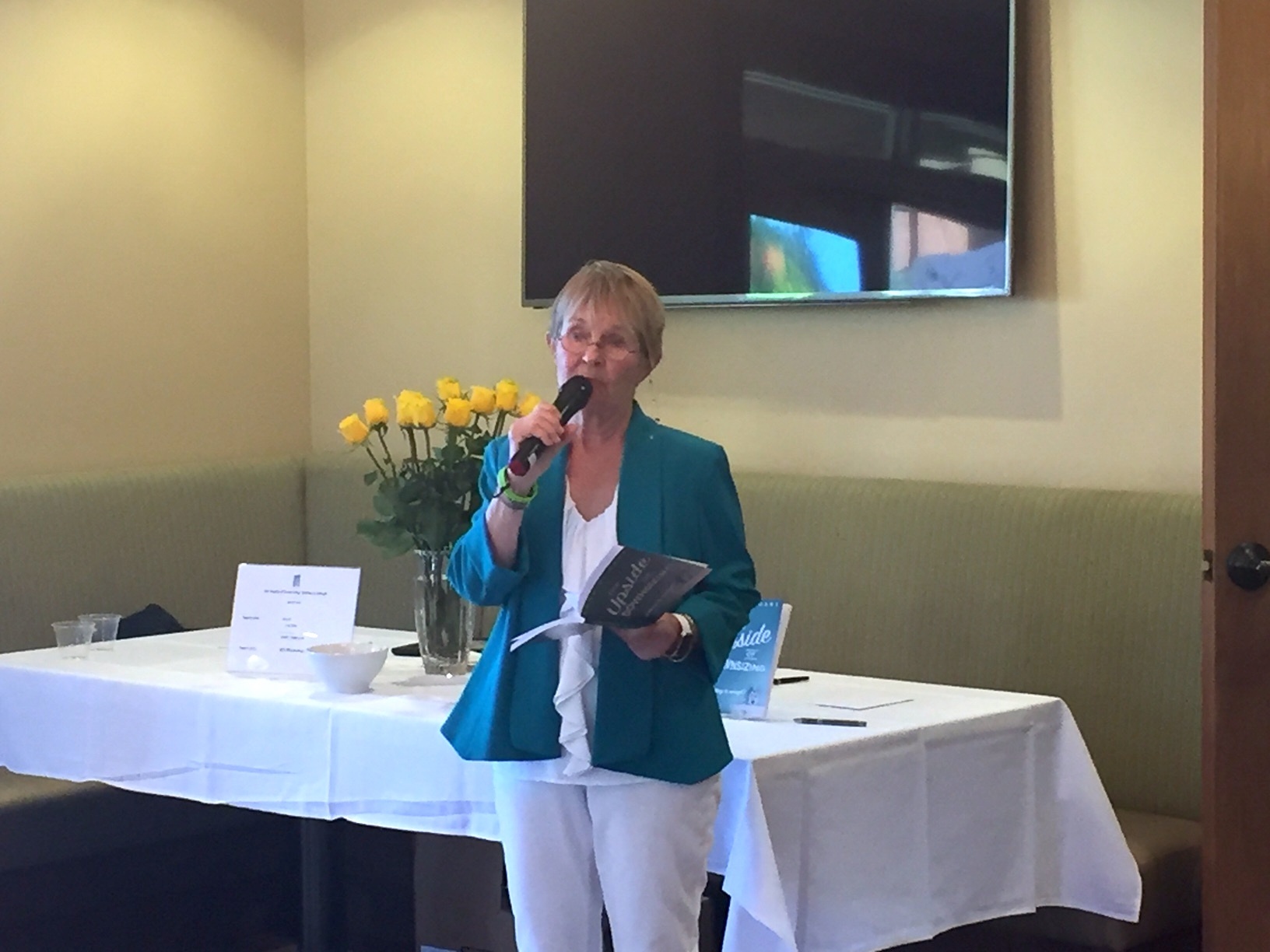 Downsizing can be a painful and yet liberating experience. Things you haven't touched in ages—even things you once loved—take up a lot of physical and emotional space. Cleaning out the clutter helps make room in your life for something new.
This is the perspective Terraces at Los Altos resident Sara Hart, PhD, shares in her new book, "The Upside of Downsizing: Getting to Enough." Released in June 2018, the book describes the emotional journey that helped her learn to let go.
Getting to enough
For Hart, "getting to enough" means understanding when you have what you need to live sufficiently and happily. It's a topic she's explored through a personal project called "The Sign of Enough" since the mid-1990s.
"Each of us has a sign that says, 'Okay, that's enough,'" Hart says. "We need to be alert for that, because if we don't cop to it, then I think the outcome isn't necessarily good for us."
Hart's sign came after determining she wanted to downsize and move before getting older. She watched her own mother have a difficult transition after waiting too long to begin the process.
"I'm 73. I don't know that I would've wanted to be a lot older and go through what I went through," Hart says. "I think the younger you are when you [downsize], the easier it is. Start thinking about it and planning now."
Preparing for the move
A San Francisco Bay-area resident for more than 20 years, Hart wasn't interested in leaving familiar faces and places. Fortunately, Hart found that the nearby Terraces at Los Altos, a HumanGood community, fit her needs perfectly. Her one-bedroom apartment has plenty of space for her and her cat, but she had to leave a lot of the other stuff behind.
Here are a few of the tips that helped her get the job done:
Ask friends for help. Be prepared with specific tasks for them such as clearing out a closet or packing up dishes.
Hire a professional organizer or downsizer. Experts can help sort items into donate, sell and trash piles.
Tackle one room or area at a time. Spreading yourself too thin can make the process overwhelming.
Adjusting after downsizing
Hart has called the Terraces at Los Altos home for more than a year now. Since downsizing, Hart says she's missed only two things: An apple corer when making applesauce last fall and her red fuzzy pajamas on Christmas.
While Hart misses her old house's garden and large yard, she loves being free of the maintenance burden. Now, it's much easier for her to travel and explore.
"I don't have to run around and do all the stuff you have to do if you're leaving a big house and a big yard to travel. There are a lot of pluses about it," Hart says.
The transition took time, but now she's able to go back to her old neighborhood and see old friends while also enjoying her new home and the new friendships she's made. Hart continues to work as a consultant, speaker, coach and radio host.
"I love my apartment. It is bright and light. My windows look out on the Santa Cruz Mountains," Hart says. "I am able to live my life exactly the way I was living it before. I still work. I come to my office every day. I see all my friends. Everything is so much easier."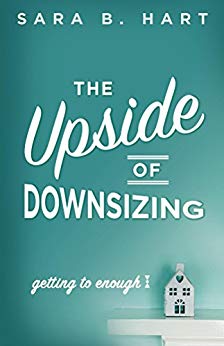 What's next?
According to Hart, downsizing is like owning a home—the work is never done. She set rules for herself to help keep her horde under control. For example, if she wants to buy a new clothing item, an old one has to go.
The good news: It's a simpler process once you make it a way of life. "I can get rid of stuff much easier," Hart says. "It has helped me in not buying—because I don't need it. It feels really good."
"The Upside of Downsizing: Getting to Enough" is available for purchase on Amazon.