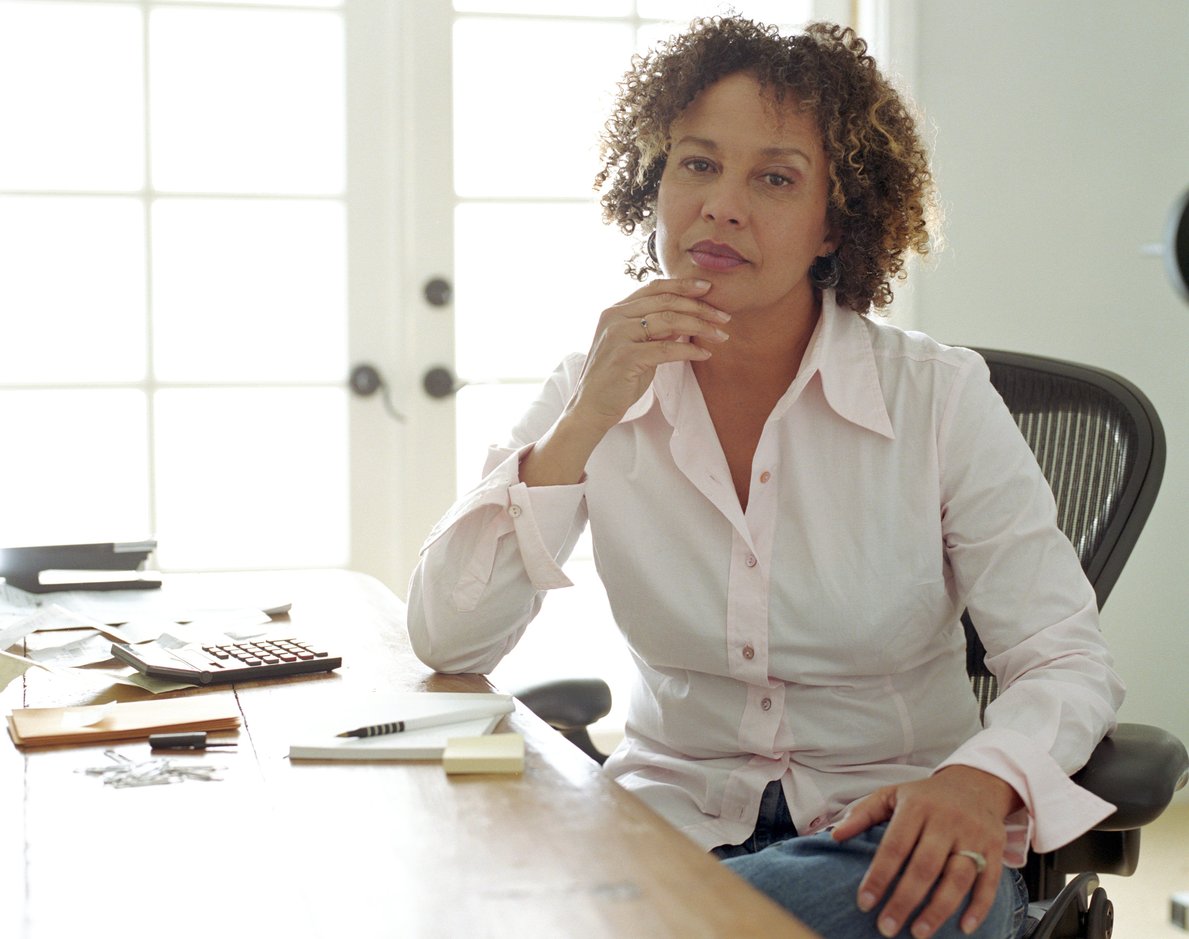 When Vicki Salemi's mother began experiencing health issues, the former corporate recruiter, a career expert, author and speaker who now runs a career consulting business, knew she'd have to make some adjustments.
Being self-employed gave Salemi the flexibility to frequently travel from her New York City home to New Jersey, where her mother was receiving care, and work from the hospital and other remote locations.
The time involved in managing her mother's finances and other responsibilities, however, made some aspects of scheduling difficult.
"It was like working three full-time jobs," says Salemi, who in October 2017 launched uncaregiver.com, an online community for caregivers to share advice and support on money management, balancing work and care, legal matters, self-care and other topics. "And my mother's needs changed day to day. You can't think far ahead, in terms of pitching different projects and speaking engagements."
Working It Out
Like Salemi, one in six working caregivers are self-employed, according to a 2015 National Alliance for Caregiving and AARP Public Policy Institute report.
While they may have some freedom to reduce their workload or work at nontraditional times, they often find they have to make significant career adjustments, just like caregivers who are employed full- or part-time. That's because of the hours involved in providing care—on average, 24 a week.
Seventy-six percent of working caregivers have, in fact, altered their employment in some way, ranging from taking time off to quitting their job, according to Transamerica Institute. While sometimes necessary, even temporary employment changes can have a considerable impact on a caregiver's career path and financial future.
If you're considering taking on a caregiver role, planning and preparation can help you meter the effect it may have on the following aspects of employment:
Earning potential: In some instances, caregivers may need to reduce their work hours or, if they've already used up personal and vacation days, ask about leveraging the Family and Medical Leave Act or about the possibility of taking unpaid leave to allow for an aging parent's care.
If those options aren't available, you may be able to maintain a full-time schedule by working from home. But if your career isn't well-suited to that option or you employer won't allow it, you may need to think about looking for another job.
Transition coach and career management strategist Nancy Karas' family tried different options to handle her mother's care, including having her brothers, who live locally, stop by a few times a week. It wasn't enough coverage, so eventually, Karas moved from Los Angeles to New York to provide in-home care.
"I work for myself—my clients are everywhere; they want they help, and they don't care if I'm in New York or California or Timbuktu," she says.
If you're not self-employed, look for a job that will accommodate your caregiving schedule, Karas advises. Research to find companies that offer flexibility, and target those companies in your job search.
"Look for employers whose work culture focuses on employee engagement, because they're more likely to emphasize a work-life balance and will support employees who are taking care of parents and children while dealing with work," she says.
Retirement savings: Almost 1 in 5 caregivers (18 percent) say they've taken a loan, hardship withdrawal and/or early withdrawal from their retirement accounts as a result of becoming a caregiver, according to Transamerica Institute. There are risks associated with tapping into savings earmarked for your future.
Dipping into your retirement fund or using money you'd have contributed to your 401(k) to pay for an aging parent's medical care can force you to delay your retirement or leave you struggling to make ends meet later in life, according to Holly Deni, director of the ElderLife division of New Jersey-based Locker Financial Services, LLC.
She recommends researching common medical and other caregiving costs, having a frank conversation about your parent's financial resources and, if necessary, looking into available services in your area for seniors with limited income to avoid draining your savings.
"Someone age 65 who will live into their 80s or early 90s could spend about $250,000 on healthcare—added on to what you might spend helping a parent," Deni says. "If your parent needs significant medical care, that puts a tremendous strain on your budget." The same principle applies to grown children whom sandwich generation members may be helping to support.
"People who graduated and are in their 20s theoretically have 50 more earning years ahead of them; you don't—so you have to look at how much you can afford to realistically give them," Deni says. "If children have a job and move in with you, they should pay something toward the rent, the utility bill or a share of the groceries. Make a short-term loan to your child, if you can afford it; and help ensure that it will be paid back by having a written agreement spelling out the repayment terms."
Career advancement: Whether you remain in your current position or take time off to provide care, maintaining certifications and learning new skills can help you keep up with expectations for your current role, position you for eventual promotions and make you a stronger candidate if you apply for a new job.
Karas recommends full-time caregivers try to allot time into their schedule to pursue their own goals—for example, continuing education. "Ask family members if they can stop by on Tuesday and Thursday to give your mother lunch so you can go out and take a class," Karas says. There are also many online courses you can pursue from home.
Even after taking a class or two, caregivers who have been out of the workforce for an extended period tend to worry it will exclude them from consideration when they start applying for jobs again. Karas has found that isn't always the case.
"Clients tell me all the time, 'I've been out of work too long, they'll never hire me, they'll think I wasn't doing anything all these years,'" she says. "My advice is to position yourself for success. Say that you are working and explain how the work you do adds value—you manage budgets; you are an estate planner; you are a banker, a medical advocate and a personal shopper. Show the hiring manager that your skills are highly relevant to their needs. Learn to demonstrate that all of those skills are applicable in the workplace, and you will definitely succeed."