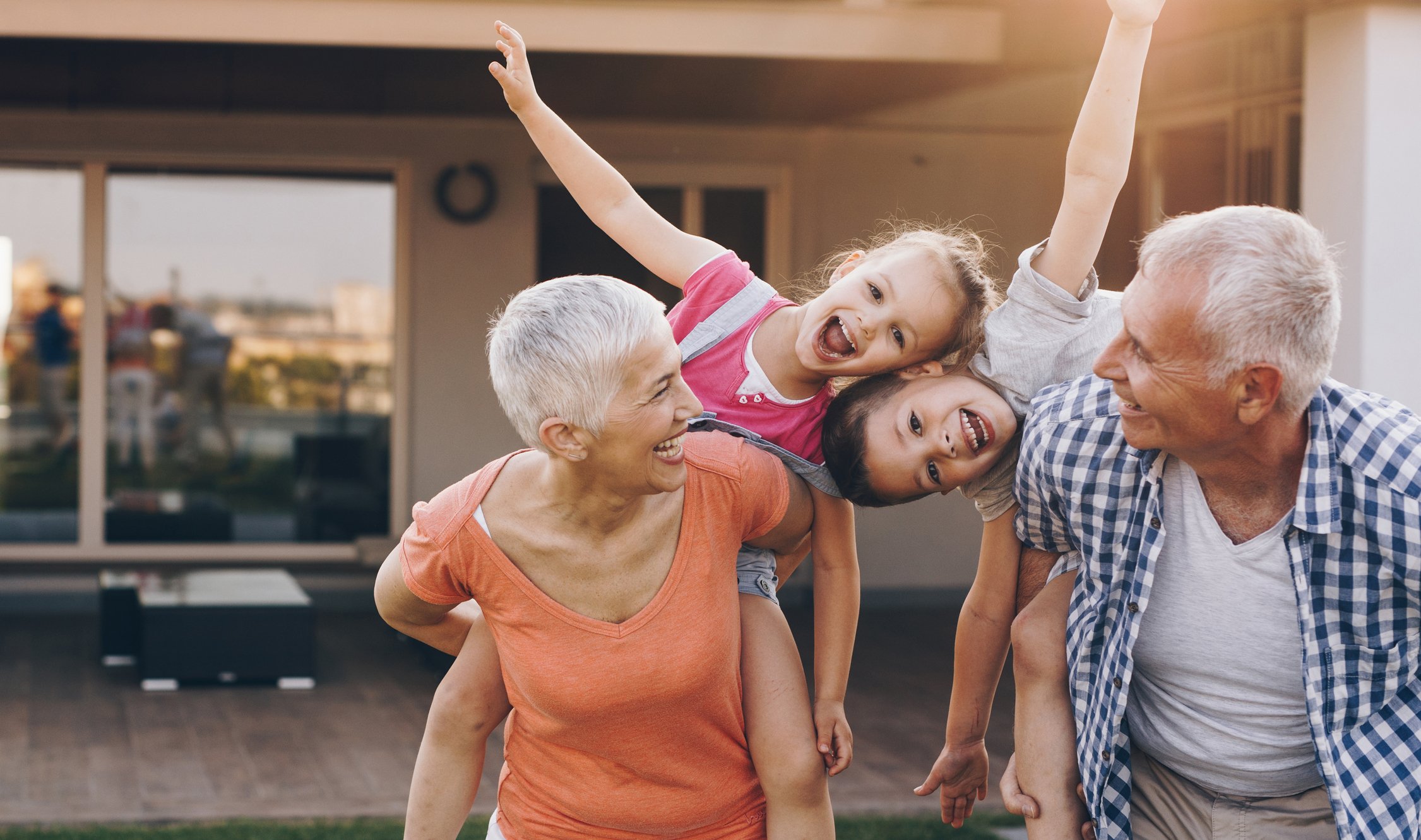 You don't have to be a whiz at Tik Tok or learn all the latest slang in order to connect with your grandkids. There are a lot of fun things you can do to make memories with your grandchildren, regardless of their age.
Get in the kitchen
Social science suggests that people who share food build mutual understanding, and kids, especially, love to be trusted with real ingredients. Have a go-to recipe for gooey, fresh chocolate-chip cookies? Pass on your tips for measuring flour or eyeballing the dough for done-ness in the oven. You might also page through favorite cookbooks or heirloom recipe cards together.
If baking isn't in your skillset, teach your grandchild how to grill a steak to perfection, or how to choose a pineapple at the peak of ripeness and remove its spiny skin. Whatever your favorite food, your grandkids will eat up your expertise.
Make time for slime
For maximum memory-making, consider mixing up some "slime" with your younger grandkids. This wildly popular cousin to modeling clay takes just minutes to assemble and can last weeks with careful storage. If you're not squeamish about messes, stock up on glitter and other slime additives like texture beads. You and your grandchildren might check out celebrity slime-ologists on YouTube, such as "slime queen" Karina Garcia.
While you're there, you'll also find (thousands of) videos of slime just ... oozing. Researchers are studying sensations of relaxation triggered by these videos, a phenomenon known as Autonomous Sensory Meridian Response. Who knows? These may take the place of unwelcome nap time for worn-out youngsters.
Plant a (container) garden
Kids get as much satisfaction just playing in the dirt as they do mixing ingredients and working slime through their fingers. Whether you have garden space or a single planter, go ahead and let kids get a little dirty. Research suggests this may boost their immunity.
Q&A 2.0
How about picking up where your grandkids' family history assignment left off? Take a stab at answering the questions on this comprehensive list, in your own handwriting. Then, mail the lot to your grandchild with a fresh list of your own questions. You may cultivate a pen pal and gain perspective on your grandchild's world.
Volunteer together
Go on a "kindness date" with your grandchild to establish a tradition of community giving. You might make cat or dog toys for your local humane society, or exchange books at the Little Free Library in your neighborhood.
Travel memory lane
Invite an older grandchild to travel with you to a site significant to your family: a church, farmstead, favorite restaurant, cemetery, or a historical monument, for example. The time spent getting to your chosen location encourages storytelling, a natural conduit for connection and commonality across generations.
Consider recording your conversations as audio or video files on a smartphone or tablet, too. Chances are good that you'll both enjoy hearing your voices and that you may learn more in the exchange than either of you imagined.