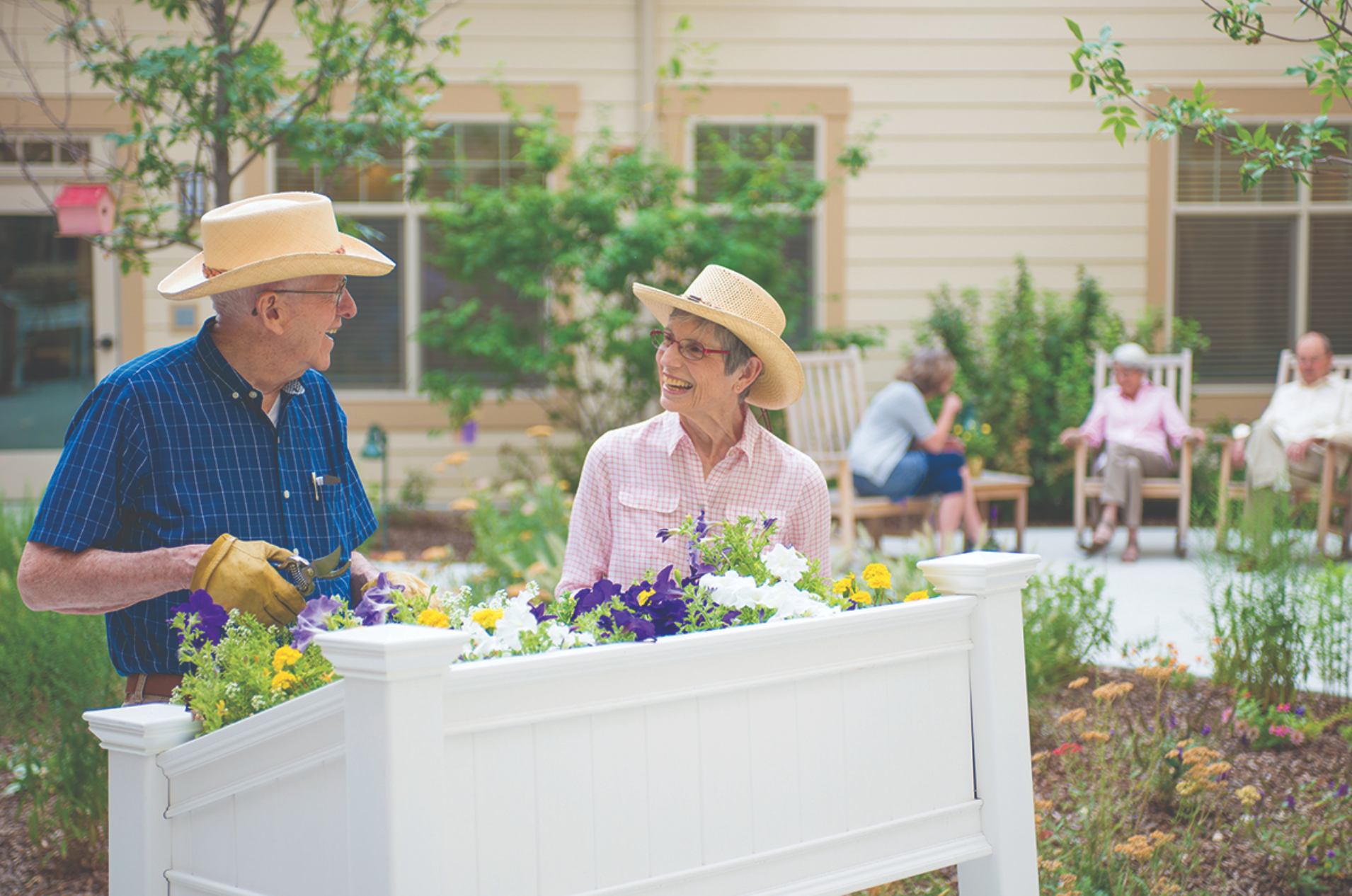 Do you think moving to a senior living community is beyond your means? Or that they're only for seniors who can no longer live on their own? You're not alone. Both assumptions are common misconceptions about senior living.
You don't have to be rich to cover the costs. And you won't just live in a safe and social environment, you'll live it up. With an array of financing options and an expanding roster of amenities, senior living communities are attracting residents earlier in life and providing benefits beyond what they enjoy living at home.
Can I afford senior living?
Choosing a life plan community, also most commonly known as a continuing care retirement community, means you'll pay an entrance fee, plus a monthly fee determined by your selected home layout and level of care. At the Terraces, one of Idaho's first life plan communities, care options start at fully independent residential living, and continue to assisted living, skilled nursing and memory care.
To figure out what you can afford, work with a financial planner to assess both your working assets, such as long-term care insurance, Social Security, and other active income, plus any non-working assets, often the equity in your home. Many residents sell a home or property to pay their entrance fee, but that's not the only avenue to affording the community you choose. Some residents lease their home, adding directly to their monthly income for the long term. Military veterans and spouses may be eligible for an additional pension to defray health-care and assisted-living costs.
More independence, not less
The major advantage of senior living communities is that home-related expenses such as utilities, cleaning, and maintenance are included in your monthly fee. Communities also offer a range of dining options that take the place of your grocery budget and offer two-fold convenience. First, you have time to pursue others interests and travel—instead worrying over shopping, cooking and cleaning up. And second, you have the camaraderie of fellow residents built into every meal, if you want it.
At the Terraces, popular activities include taking a lifelong learning course at nearby Boise State University, kayaking or stand-up paddleboarding (SUP) on Quinn's Pond, or biking the greenbelt, which runs right through the community's backyard. If getting out and about to take in the arts, learn about history, or entertain the grandkids is your priority, imagine having transportation arranged and services curated by an on-site concierge, on par with a fine hotel. And there are plenty of opportunities to give back to the community through volunteer work or get some sunshine as you enjoy gardening. It's all possible when you're free to invest time in what matters to you, at a place that offers so much.
Experience the difference the Terraces can make
The bottom line is that senior living may be more affordable than you think, especially if you choose it early, locking in life plan rates before medical needs even arise. When new residents are asked if their expectations have been met, they often have just one regret: that they didn't move in sooner!