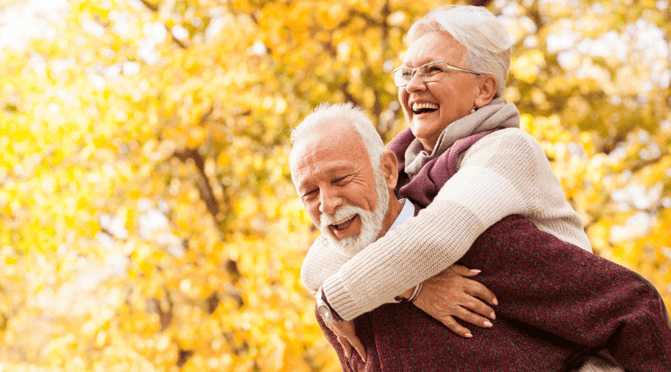 When it's time to move to a senior living community, you know what you'll be leaving behind—but you might not know what lies ahead. That mystery is exciting to some people but challenging for others. So, go ahead and ask: what will I do all day?
With regular housekeeping and maintenance, you can throw away your to-do list and spend your days on what you really love. The Terraces offers many outlets for fun and relaxation, as does the surrounding Boise area, so your days at the community can be as quiet or as bustling as you choose. Here's what a typical one might look like:
Breakfast is served
Wake up with a cup of coffee or tea and a nutritious breakfast surrounded by fellow neighbors. Of course, the fully equipped kitchen in your residence might become your breakfast nook on days you'd prefer not to venture out too early in the morning.
Nearby downtown Boise is also brimming with a variety of restaurants and cafés to explore. On Sundays, make breakfast an event by sitting down at a local brunch hot spot.
Mid-morning activities
After a leisurely stroll about the community and courtyards, stop at the garden to check in on your produce. The Terraces loves pets, so be sure to bring your furry friend out and about. Or if you don't have a pet, introduce yourself to a dog walker. That's a great way to get some canine love and make a new friend.
Ready to ramp up your energy? Head to our fitness center, or join a group fitness class for an invigorating workout with friends. If you'd rather exercise your mind, the Terraces offers a robust schedule of art classes, life-long learning opportunities and fun excursions.
Errands are a breeze
Tidying up? That shouldn't take long. You won't need to worry about things like interior maintenance or lawn care, because the Terraces handles it all. Take advantage of the convenient on-site general store, salon/barbershop, or general health care services.
Fun in Boise
If you've spent the morning at your new home, it may be time to explore. With regularly scheduled trips into town, courtesy of the Terraces, you can enjoy some scenic fun, such as visiting a winery, cycling, or rafting. While you're out and about, take advantage of Boise's growing food scene for a delicious lunch.
Relax with a Good Book
Relax and unwind in our cozy library with a good book near the crackling fire. Community-wide Wi-Fi helps you stay connected to family and friends while you lounge in our welcoming social areas.
Time for dinner
Dinner at the Terraces is no small occasion. Sit down in the casual bistro or restaurant-style dining room to enjoy a variety of healthy, delicious evening meals every day.
Entrees from our expert chef and culinary team include Cuban Mojo Pork, Beef Short Ribs and Tuna Steak, plus your favorite side dishes. Our accommodating MyChoice dining program allows you to pick just the style and menu you prefer on any given day.
Wind down in the evening
After dinner, choose from community activities like ping-pong, a movie in our TV room, or craft making in our art room. Of course, you may wish to wind down in the comfort of your own space.
When you know what to expect, life in any new place feels more like home. At our community, every day will become a fresh start. Request a tour to learn more about The Terraces of Boise today.