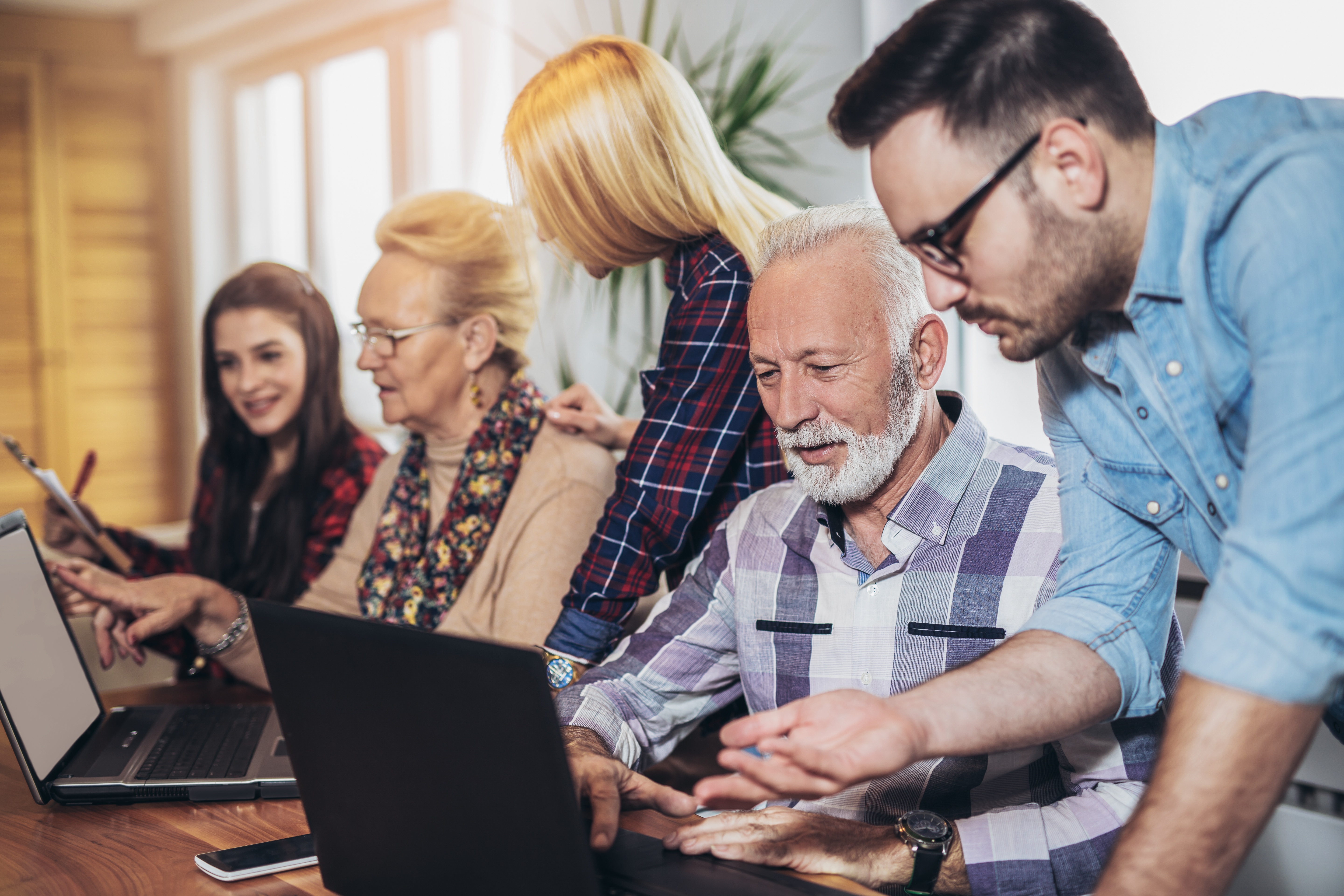 The best senior living communities offer ample opportunities for residents to learn new skills, explore varied interests, and enrich life. The Terraces of Boise is a special community that's a leader in providing lifelong learning opportunities, both onsite and in the community. The Terraces of Boise and its partners in learning are so proud of the uniqueness of living in Boise. It's our goal to ensure that our residents have access to everything the area has to offer, from rich cultural experiences to opportunities to learn new things.
Time to grow talents and interests
The amenities at the Terraces create an easy lifestyle for residents, freeing up more hours in the day to enjoy events and continuing learning opportunities. Fewer obligations and errands mean more time to cultivate talents like writing, painting, singing and acting. Our group activities are not just for learning. They're also a perfect way to meet your neighbors. The Brain Fitness Workshop is one of our residents' favorites. The workshop provides regular get-togethers for residents to play brain games, take interactive memory quizzes and try brain teasers. The workshop is not only fun, but it gives the mind a serious workout.
Scheduled educational seminars like Why We Laugh bring in experts like cognitive neuroscientist Sophie Scott to discuss the business of laughter and how it affects the human body. And, activities like Tech Time bring residents and teens together to explore new technologies such as iPhones and tablets. Students from Timberline High School come regularly to have small-group discussions around technology, and work with residents on how to better use their devices with one-on-one tutorials depending on their level of need. The class has been a huge success, allowing different generations to interact and learn from each other.
Continuing-education opportunities around Boise
The city around the Terraces of Boise also provides ongoing education classes at the college level. With Boise State University just around the corner residents can earn college credits at reduced rates by taking classes in business, healthcare, social sciences, education or communications.
Some course work can be conducted online, which is a big benefit for those who prefer to work independently and at their own pace. With online courses, anyone can pick up a new foreign language, dive into pop culture or learn to write a book from the comfort of home.
Rich and purposeful living
Living at the Terraces is the start of a life stage filled with enriching experiences, both onsite and off-campus—and for good reason. Studies show that engaging in learning and social activities help slow the decline of cognitive function and decreases the risk for brain impairment.
In other words, to keep cognitive capabilities sharp, keep on testing them. Putting your brain to work helps improve mood and emotional health, in general. Lifelong learning is about so much more than new skill development. It's time for yourself, and it's an excellent opportunity to meet others with similar interests and talents.
Just as working out keeps the body strong, exercising the brain strengthens mental capacity. Plus, broadening horizons by doing new things brings residents together with interesting people, providing invaluable social experiences. Residents at the Terraces enjoy so many options for lifelong learning. Our calendars help residents stay informed and connected, and we are available to talk about learning opportunities.
Contact us today if you'd like to know more about what our community offers.