Human potential.
It's infinite.
What makes us different?
Industry Leadership
Thanks to the strength of our reputation for ingenuity, integrity and brand leadership, we can both attract and retain the most talented and committed team members.
Financial Stability
Our long-standing track record of financial strength allows us to reinvest and enrich the quality of life on our campuses. We are proud that our residents feel secure investing in a future with HumanGood.
Ingenuity
Our culture encourages new ways of delivering exceptional services, environments and care. Accordingly, we are receptive to the ideas of those who live and work in our communities and are consistently willing to embrace and invest in positive change.
Responsibility
As a nonprofit, we channel our revenue toward the operational excellence of our communities — not to shareholders. Our foundation, which is dedicated to providing benevolent support to residents who may have outlived their financial resources through no fault of their own, distributes more than $1 million annually.
Five values shape us.
Inclusion
We are better when we include people of different backgrounds and perspectives.
Courage
We do what's right — even when it's hard.
Innovation
We find new and better ways to serve our residents, team members and each new generation of older adults.
Impact
We judge ourselves based on our ability to move our mission forward.
Passion
We care deeply about the success of our team, those we serve and HumanGood.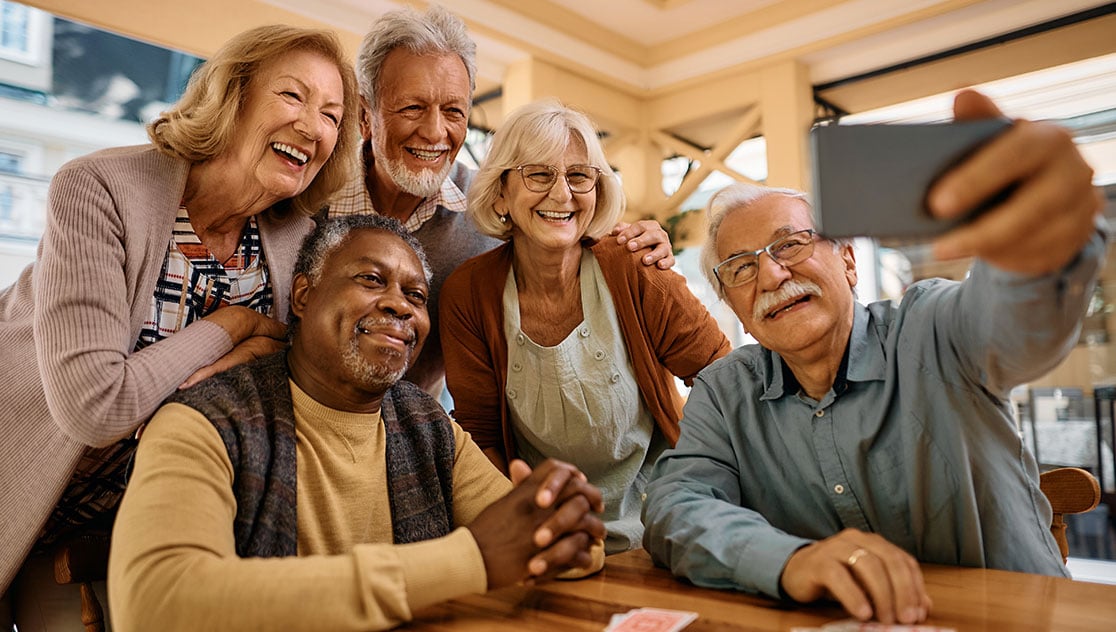 Inclusion Statement
When we say everyone, we mean everyone.
---
Our name, HumanGood, sounds ambitious because it is. We are committed to being a leadership organization, and our mission — to inspire your best life — has set us on a continuous journey of better understanding and responding to the unique needs of our entire HumanGood family. That family includes our residents, team members, loved ones and business partners. Aligning our mission with our values of passion, courage, innovation, impact and inclusion means that we are committed to doing the work required to live up to our name.
We recognize that our different backgrounds, experiences and perspectives ignite our mission, extend our reach and magnify our impact. Our values guide our work to build pride and passion within our organization by helping people feel honored, be seen and bring their best selves to their work. In order to do that, diversity, equity and inclusion must be a part of our decision-making process.
We commit to fostering environments where diversity is celebrated and valued in every corner of HumanGood. We communicate honestly and are intentional in designing equitable and inclusive policies, programs and procedures throughout our organization. We examine our biases and beliefs and interrupt patterns that exclude members of our HumanGood family so that everyone can have a place where they belong.
At HumanGood, everyone means everyone.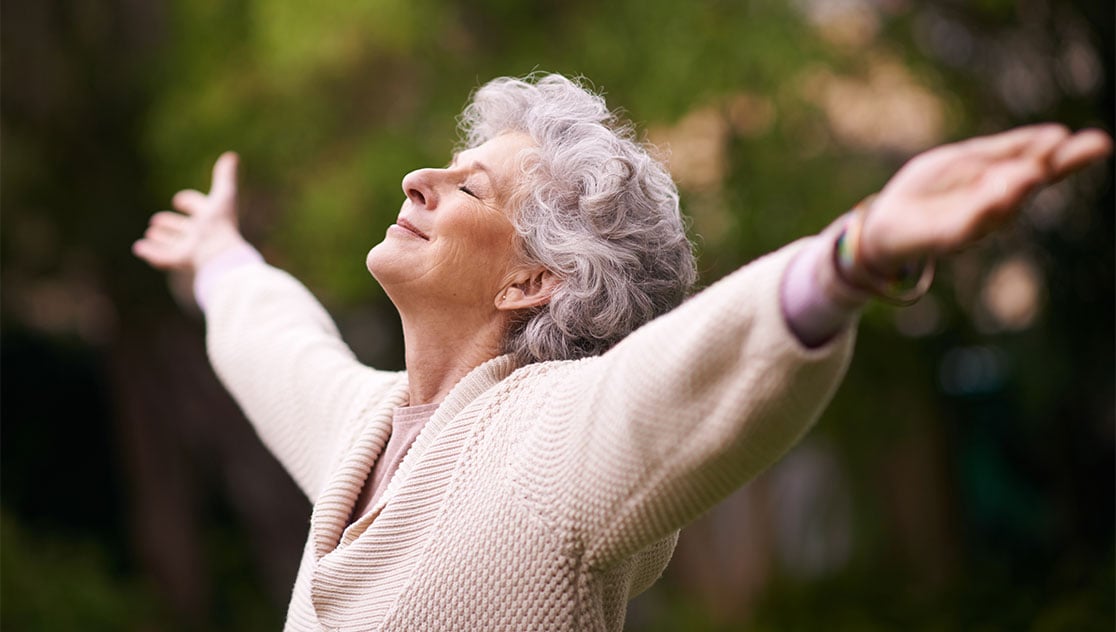 Faith-Based Statement
We honor the vision of our founders.
---
As a faith-based organization, we honor the vision of our founders by ensuring our communities are open and welcoming to people from all faiths and backgrounds. HumanGood is committed to creating communities where the whole person is cared for. We provide resources and programs that engender spiritual enrichment in our residents, inspiring them to find a sense of wholeness and connection.
Resident stories: Loving life every day.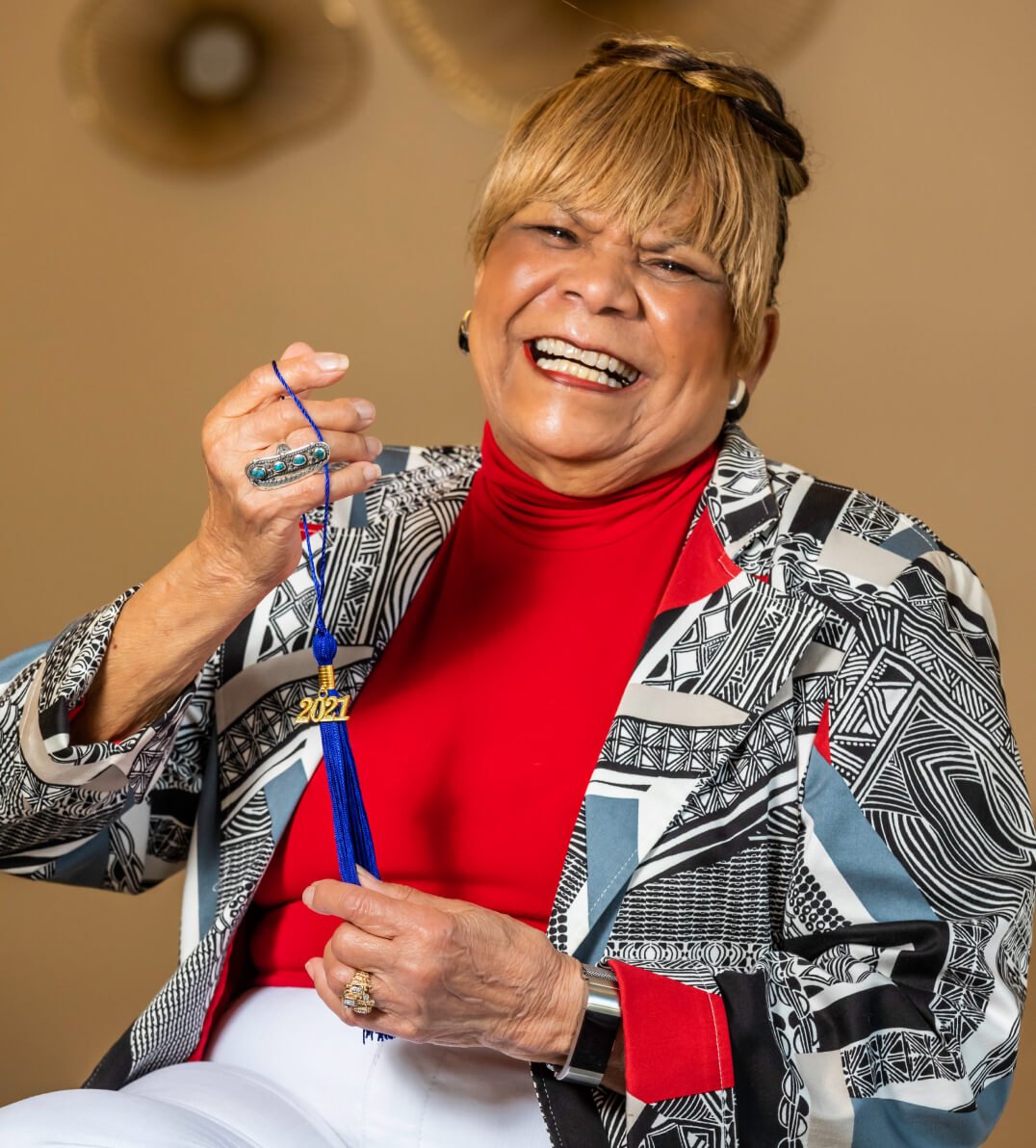 Bobbie
Opening Doors Through Education
Bobbie is inspired by a lifelong love of learning. "You say the word 'education,' and I immediately become passionate about the possibilities for everyone," Bobbie, who has two master's degrees and a Ph.D., says.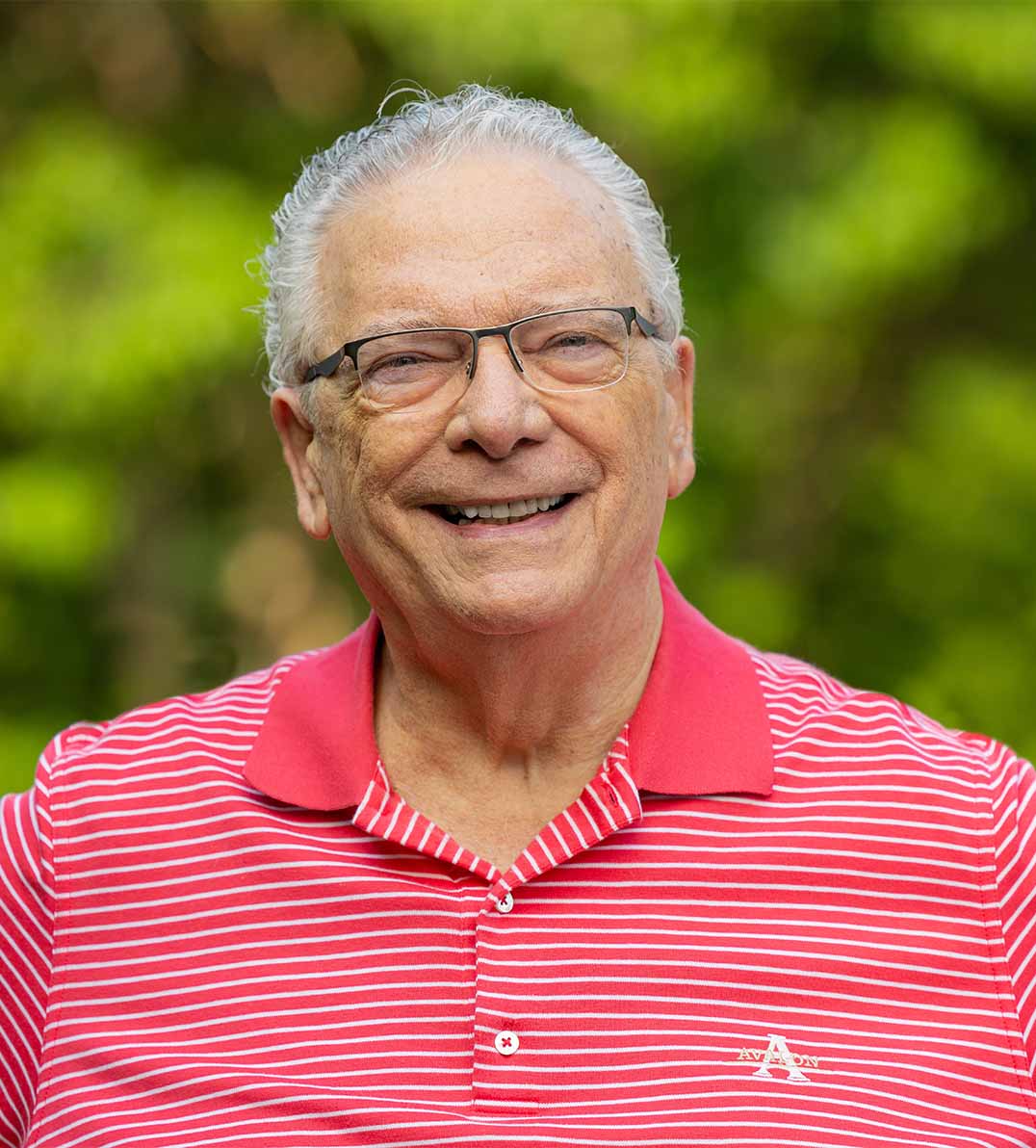 Victor
Finding a New Passion for Center Stage
When Victor was invited to attend one of the first meetings of the "Rosemont Players," he was somewhat apprehensive because he had no real interest or experience in drama. However, at the time, he was caring for his now-late wife, Janet, and knew he needed a creative social outlet, so he accepted.
Jerry and Kay
Helping Others Equals Personal Happiness
For as long as they can remember, service has been a way of life for longtime Las Ventanas residents Jerry and Kay. Jerry, a retired colonel in the Air Force, served our country for 27 years, and his wife, Kay, volunteered her time with the Red Cross and Military Family Services before they moved to Las Ventanas.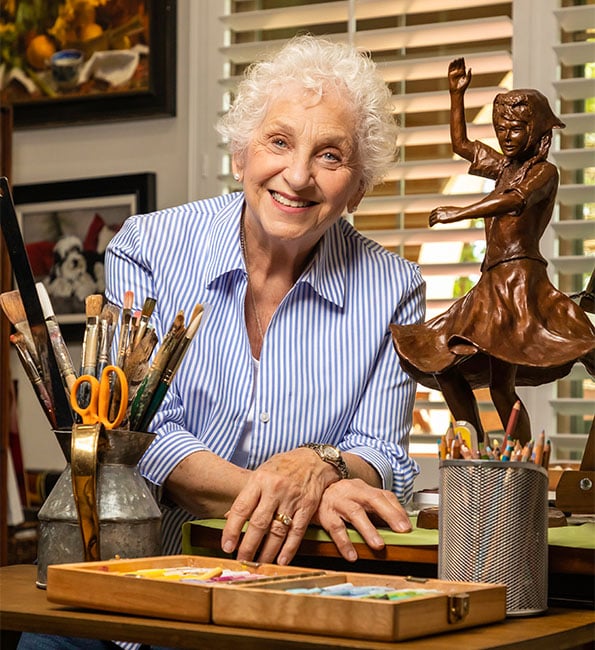 Arminee
Discovering Artist Passion
With her pastels and paints, Arminee transforms blank canvases. She sculpts dancers and musicians, capturing their joy and movement in bronze. It's hard to believe Arminee only discovered her artistic talent in her 60s.