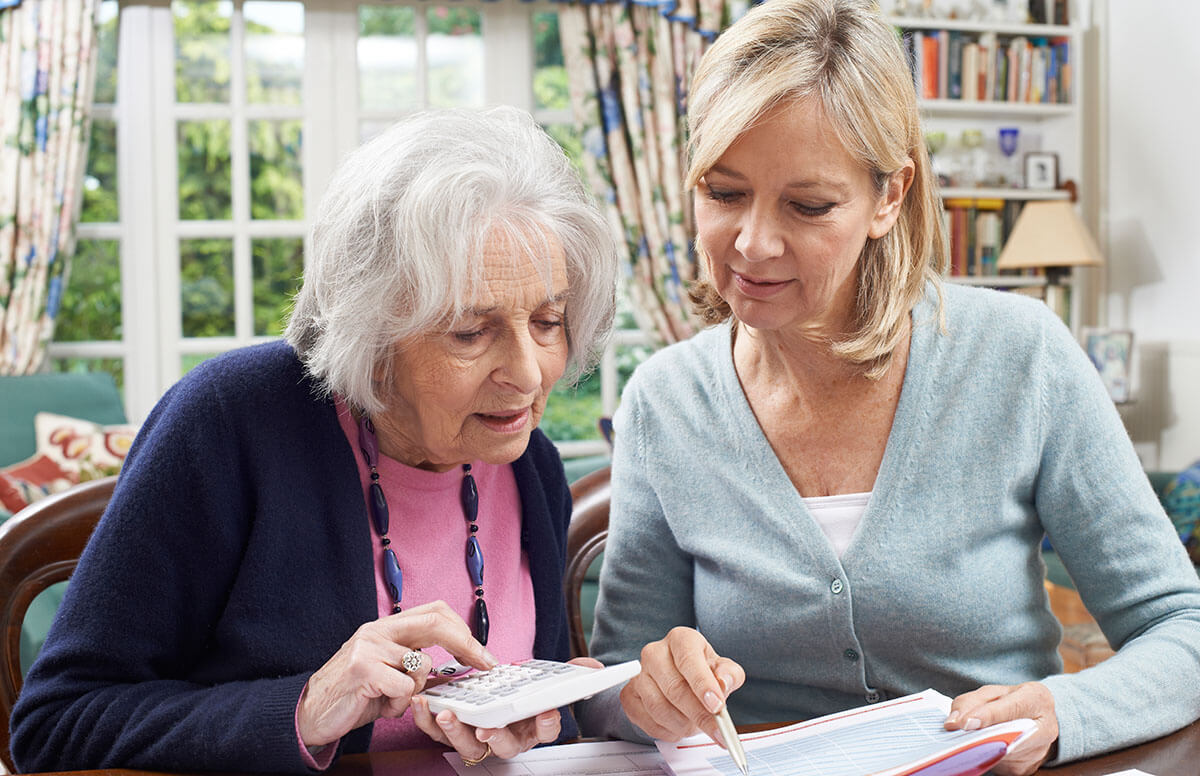 If paying an entry fee at a senior living community seems counterintuitive, the truth is that an entrance fee actually makes retirement communities more affordable—and provides greater predictability.
If you're feeling unsure about entrance fees at a Life Plan Community, also known as a continuing care retirement community (CCRC), and what they mean for you as you consider a retirement community in San Diego's North County, we've got everything you need to know to make a confident decision.
What Are Entrance Fees?
In order to secure a place at a Life Plan Community, residents pay a one-time, upfront entrance fee—ranging from $70,000 to $250,000 for a one-bedroom home—which varies based on location, home size, desirability, views, level of care and other specifics. Although this might seem like a lot of money up front, entrance fees actually lower your monthly fees and help you plan for the future.
In fact, Life Plan Community entrance fees allow residents to join a senior living community at whichever level of care they need with priority access to more advanced levels of care, including:
Assisted living.
Memory care.
Skilled nursing.
For example, if you or someone you know is healthy and active, you can retire in Escondido as part of a Life Plan Community's independent living community. Then, if and when it's necessary, you'll be able to move into assisted living or memory care at a predictable cost without having to change communities or locations—all thanks to your initial entrance fee.
"People who are planners want security and peace of mind," says Robbi Hogan, director of sales at Redwood Terrace in Escondido. "They want to be a part of a community for the rest of their lives. In a month-to-month, it can be a revolving door of people moving in and out. There's a sense of stability in an entrance fee community."
Types of Entrance Fees
Entrance fees can vary from community to community, but there are typically two types: nonrefundable and refundable.
Nonrefundable: This type of entrance fee carries a smaller price tag but doesn't allow a senior—or their family—to recover any money left over in the event of a move or death after five years of living in the community.
Refundable: This type of entrance fee costs more, but at least 75 percent of the fee can be returned to the senior or their family if and when they move or die.
For example, at a HumanGood retirement community such as Redwood Terrace in Escondido, entrance fees are refundable with a roughly 60 percent price premium. One additional benefit of a refundable entrance fee, says Daniel S. Ogus, executive vice president and chief operating officer of HumanGood, is that "refundable plans are there if you want to make sure there's something left for your heirs."
Paying Entrance Fees
Although the benefits of a Life Plan Community entrance fee are obvious, paying the fee itself might seem overwhelming. But it doesn't have to be. At many retirement communities, incoming residents pay their entrance fees using one or a combination of the following:
Proceeds from selling a home.
Savings.
Investment income.
Pension.
Retirement earnings.
Among other benefits of Life Plan Community living, you'll also qualify for sizable tax breaks on your entrance and monthly fees for retirement communities that provide health care services, and you don't have to pay property taxes on your senior living home.
And, if you've owned a home in the state of California, living in a retirement community with an entrance fee will likely be affordable for you—and the all-inclusive monthly fees may compare quite favorably to the costs of staying in your current home. In fact, moving into a maintenance-free, low-stress retirement community can actually help you save over time on the costs associated with:
Mortgage.
HOA membership.
Property taxes.
Utilities.
Home maintenance and upkeep.
But it's the seniors who choose a Life Plan Community before they need more advanced levels of care who experience the greatest financial benefits by receiving priority access to assisted living, skilled nursing or memory care services.
But if you're concerned that you'll outlive your assets, be sure to retire at a Life Plan Community that offers benevolent support to anyone who, through no fault of their own, outlives their financial resources. Although not all Life Plan Communities offer this benefit, many do, so be sure to ask about benevolent support as you compare communities.
Choosing a Retirement Community
If you're exploring retirement communities in North County, the Life Plan Community that offers advanced levels of care, a variety of floor plans and a range of entrance fees to suit many budgets is Redwood Terrace. Located in the heart of Escondido, Redwood Terrace is a place where community happens naturally. Our intimate size creates a neighborhood environment and friendly, family-oriented atmosphere.
Contact us today to set up a phone consultation or personalized tour of our maintenance-free independent living cottages and apartments, as well as off-campus single-family homes. In just a few minutes, we can offer you a preliminary financial assessment about what type of home you could afford here and, of course, answer any questions you may have.