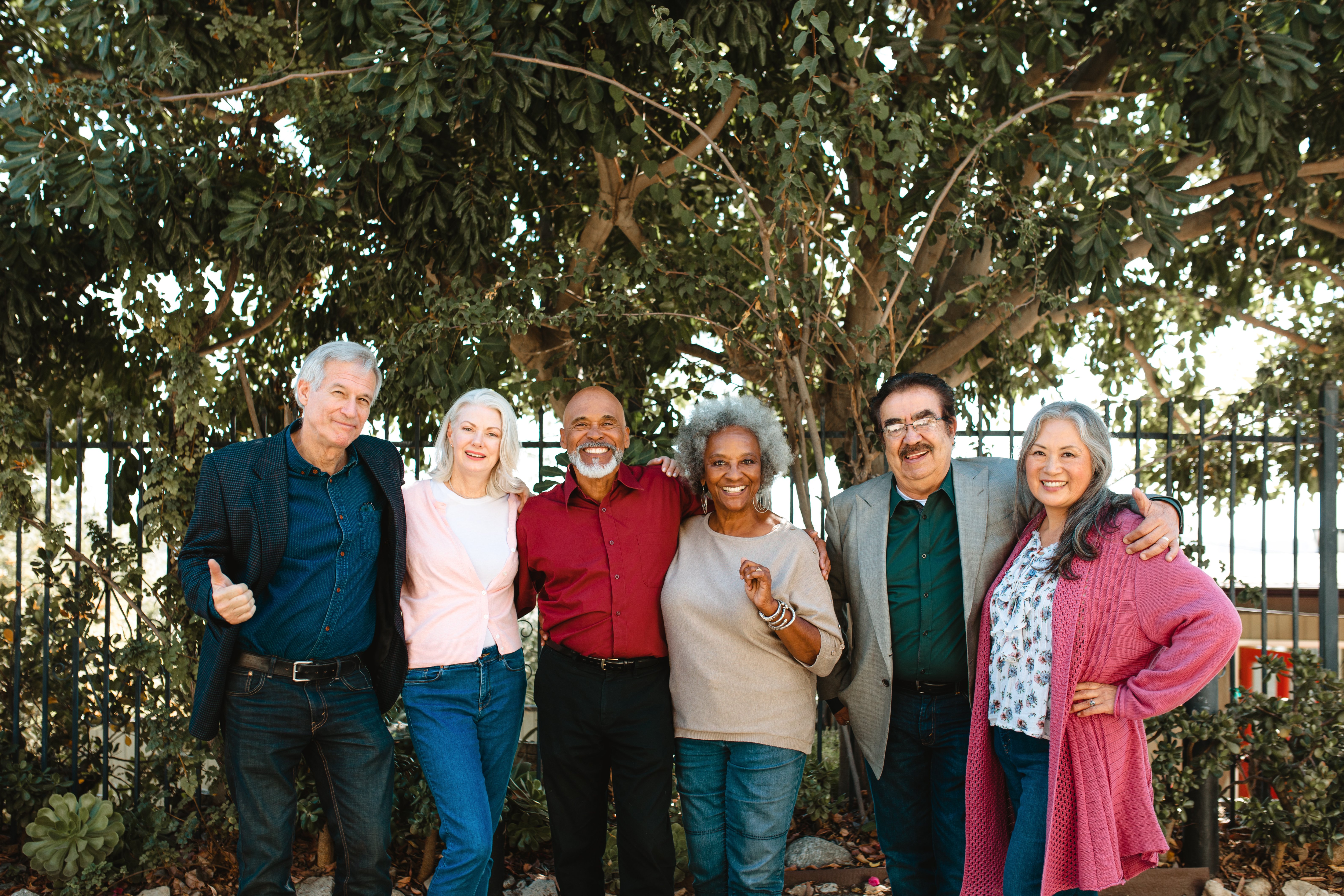 Not every retiree wants to flock to a tropical or desert location. In fact, the majority of adults eyeing retirement would like to stay near their current home or near the home of family members. If you would prefer to skip the overly humid summers of the South and the 100-plus-degree temperatures of the Southwest and instead choose to experience the sights and sounds of all four seasons, you are in good company.
Some of the best places to retire in eastern Pennsylvania are not only so pretty but pretty darn convenient. You can experience everything all four seasons have to offer as well as enjoy the benefit of being close to world-class cities with some of the best museums, dining, shopping and medical specialists in the country. No matter if you are searching for a bustling urban neighborhood to call home or a more cozy suburban life, you can find it in eastern Pennsylvania.
Benefits of Retiring in Eastern Pennsylvania
When you retire in eastern Pennsylvania, you can experience walkable bustling cities, rolling hills and beautiful scenery right outside your front door or within a quick drive or train ride. It's the state's diversity, along with its financial perks, that make it one of the up-and-coming retirement destinations.
U.S. News & World Report featured three eastern Pennsylvania towns on its "Best Places to Retire" report for 2021-2022. Philadelphia was No. 19, Allentown was No. 11, and Lancaster soared to near the top of the list at No. 5. In each noted area, retirees can take advantage of safe neighborhoods, convenient dining and shopping options, low housing costs, easy access to medical care and affordable taxes. Pennsylvania, in general, is also a retirement destination because of the amount of senior living communities and options available throughout the state.
So, where should you be looking in the eastern Pennsylvania area as you look for a place to call home? We have you covered with a few of the highlights from the towns we love the most.
Jenkintown, Pennsylvania
About 10 miles north of Center City Philadelphia, Jenkintown is located in sought-after Abington Township in Montgomery County. Residents enjoy a charming suburban feel with quick and easy access to downtown, giving them the best of both worlds.
Designed as a pedestrian-friendly city, Jenkintown makes it easy to access your favorite shops, restaurants and other spots by simply putting on your walking shoes. While you are out exploring, don't miss Abington Township's well-maintained trails at the Briar Bush Nature Center and the outdoor activity options at Alverthorpe Park. Residents also enjoy programs and events put on by a lively parks and recreation department.
Explore HumanGood communities in Jenkintown.
Community life means connection, well-being and security in either of our Jenkintown HumanGood communities:
Rydal Park - With a prime location in Abington Township, Pennsylvania, you can enjoy outstanding apartment living rich with amenities, dining, camaraderie, culturally enriching opportunities, easy access to Center City Philadelphia and more.


Rydal Waters - With beautifully appointed single-family cottages in a naturally lush setting, Rydal Waters is part of a growing neighborhood in Abington Township with a strong sense of community and deep roots adjacent to the renowned Rydal Park.
Lafayette Hill, Pennsylvania
A lovely community located in Whitemarsh Township, Lafayette Hill is known for its peaceful and calming nature, which is a welcome respite for those who commute into Philadelphia. Here, you'll find plenty of reasons to get connected to nature year-round thanks to well-maintained hiking trails, protected parklands and nature preserves.
Just a short drive affords access to major universities and colleges such as Villanova, Bryn Mawr, Haverford and Swarthmore, each offering a beautiful campus and new learning or enrichment opportunities for all ages. When you're ready to enjoy everything Center City Philadelphia has to offer, it's only a quick train ride away.
Lafayette Hill is a long-established neighborhood with charming homes, award-winning golf courses and the cobblestoned streets of nearby Chestnut Hill.
Explore a HumanGood community in Lafayette Hill.
Enjoy life among friends tucked in the beautiful scenery of Lafayette Hill:
Spring Mill Pointe - Experience exceptional senior living on 15 beautifully landscaped acres of the treasured former Spring Mill School.
Bryn Mawr, Pennsylvania
Home to Bryn Mawr College, this collegiate town has a lively downtown area with dining and shopping opportunities. Enjoy meeting up with friends at the weekly farmers market or take advantage of the Twilight Concert series. Visit the Harriton House, spend time at the Ludington Library or simply take a drive around to look at any of the historical homes in town.
You're only a quick drive to Valley Forge, home of the Valley Forge National Historical Park. History buffs are sure to love this area, but you don't have to be an expert in American history to enjoy an invigorating bike ride or a quiet stroll to see original log cabins, museums and other landmarks. It's definitely worth a day trip.
When you need to get some serious shopping done, head down the road to the King of Prussia Mall, the largest retail space in the United States and the largest shopping mall on the East Coast.
Explore a HumanGood community in Bryn Mawr.
Meet new friends and live among incredible architecture and art in Rosemont, a pocket neighborhood in the heart of Bryn Mawr.
The Mansion at Rosemont - Our historical mansion estate and 10 acres of lush greenery offer senior living at its finest on the Main Line.
Your Next Steps
If living in eastern Pennsylvania is calling your name, it's time to find a community you'll love for years to come. Learn about the benefits of community life by discovering more with our resource, "The Complete Guide to Life Plan Communities."