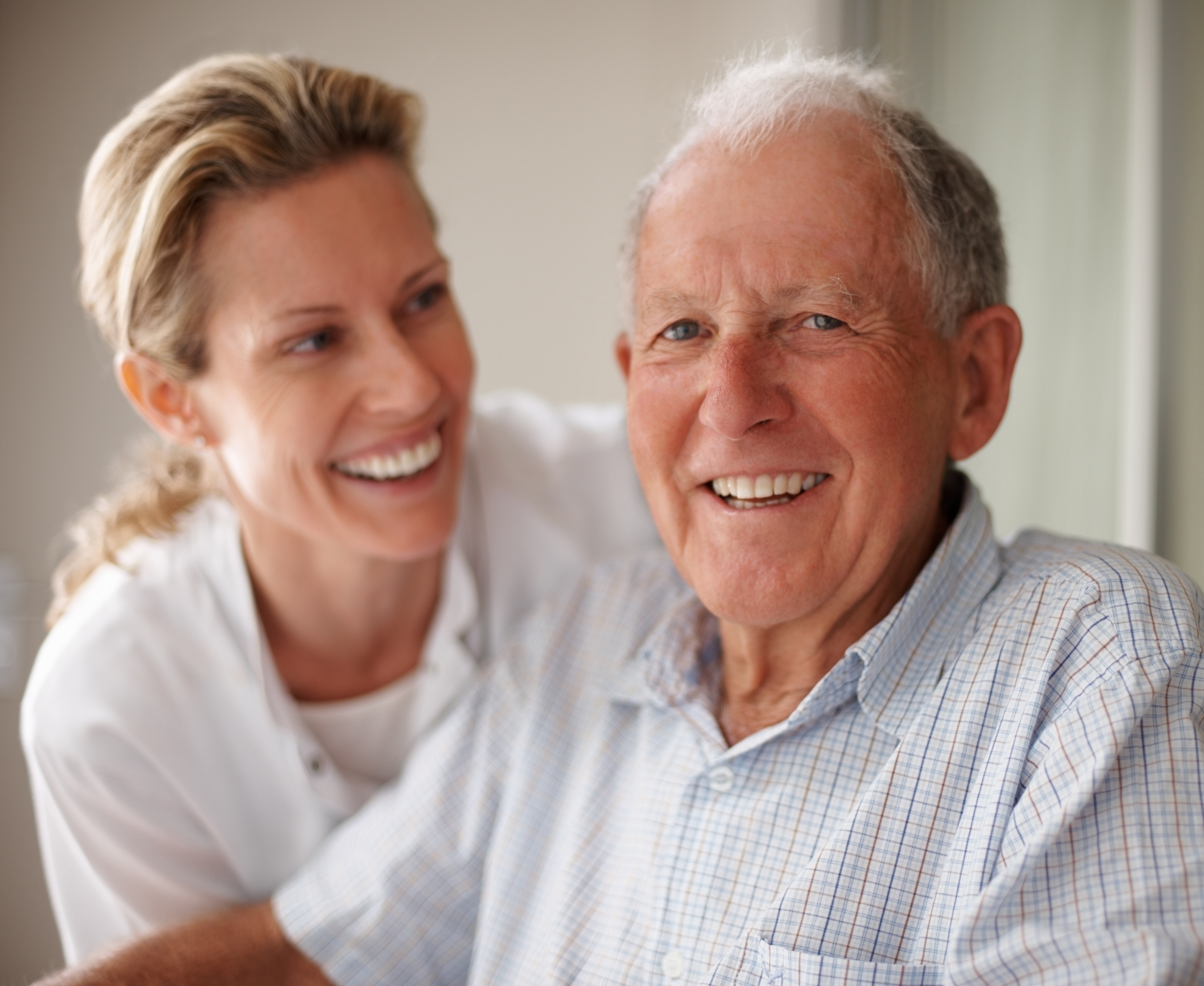 Watching a parent or loved one struggle with memory loss can be emotionally challenging. Whether your parent has been misplacing their house keys or your spouse can't remember the name of the restaurant you've eaten at every Tuesday for a decade, memory loss can change everything.
If you're an adult child or spouse concerned about someone diagnosed with Alzheimer's disease or dementia-related memory loss, it's important to understand what memory loss is, how to cope with the illness and how a Life Plan Community, also known as a continuing care retirement community (CCRC), may be the perfect way to enrich your loved ones' lives in Escondido, California.
What Is Memory Loss?
As we get older, our brains naturally lose cells, or neurons, and it happens to everyone. However, when this cell loss results in the deterioration of a person's ability to process thoughts and complete simple, daily activities, we call this memory loss, or dementia.
Although dementia is not a specific disease, it is diagnosed when someone experiences memory loss as a result of a stroke, brain trauma, degenerative disease or different cause.
In fact, someone is diagnosed with dementia every three seconds worldwide, and there are an estimated 50 million people worldwide living with the disease.
The most common form of memory loss diagnosed worldwide is Alzheimer's disease, which may account for as many as 70 percent of dementia cases. In the United States, there are an estimated 5.8 million Americans living with Alzheimer's. In San Diego County alone, there are more than 84,000 people living with Alzheimer's or a related form of dementia.
Because it affects mental abilities, dementia makes it difficult for seniors to carry out the activities of daily living (ADLs), solve problems and control their emotions. Some of the main examples of memory loss signs associated with dementia include:
Difficulty learning new things.
Becoming lost in a familiar place.
Forgetting things (e.g., names, places) more often than normal.
Repeating a story or phrase multiple times in a single conversation.
Forgetting to pay bills or go to appointments.
Trouble remembering how to do common tasks.
Failing to recall what happens from day to day.
Difficulty interacting with others or acting appropriately in public.
Getting Tested
If your loved one is experiencing any of these signs of memory loss, it's important to have them get tested by a doctor, who will examine and diagnose their memory loss. A diagnosis will help you and your loved one manage their memory issues appropriately and decide whether a Life Plan Community is the best way to make memory care home.
How to Cope with Memory Loss
If your loved one has received a diagnosis of Alzheimer's or dementia, you may be feeling overwhelmed, alone, confused or frustrated. The most important thing to remember is that you're not alone.
In fact, there are more resources and living options available now than ever before to help seniors and their families cope with memory loss. Alzheimer's San Diego's website is chock-full of resources, information about local support groups and even events in Escondido and the North County area designed to help you feel confident, secure and positive about the memory care road ahead.
Here are a few more suggestions for coping with memory loss:
Change the subject. If you start to get frustrated or overwhelmed when speaking with someone suffering from memory loss because they seem distracted or can't finish a thought, change the subject.
Remember to smile! When a loved one experiences a memory lapse, fall back on your sense of humor to defuse frustration and anxiety.
Focus on what truly matters. Spending time with your parent or spouse can still be positive and incredibly valuable when you focus on a lifetime of history instead of a shorter period of memory decline.
Remember: It's not about you. There's no point in getting angry with a parent or spouse who can't remember details of the past or even your name. Remind yourself that they're not intentionally trying to upset you—they have no control over their memory lapses.
Lastly, one of the best ways to cope with a loved one's memory loss is to find a community with memory care that they can call home, where you know your loved ones will be able to thrive—a continuing care retirement community in Escondido.
The Benefits of a Life Plan Community
You know that memory loss doesn't have to mean a loss in quality of life. By choosing a Life Plan Community with memory care for a loved one, you'll gain the peace of mind that comes with knowing your loved one will be able to thrive and lead a meaningful life every single day—in a safe, compassionate and caring environment.
Life Plan Communities bring seniors of all care levels together on one campus for regular face-to-face interactions and engaging conversations. According to Susan Pinker, in her book The Village Effect: How Face-to-Face Contact Can Make Us Healthier and Happier, these interactions and socialization are vital to helping seniors fight loneliness and battle other health problems.
"Being involved in a local, face-to-face community gives people a sense of belonging and purpose, which are so vital to health, happiness and living a long life," says Pinker. "Interacting with people every day—people who are in close proximity—improves your resilience and immunity."
Additionally, memory care in a Life Plan Community setting provides your loved one with experiences catered to their unique history so they truly feel at home. For example, if your father worked as an engineer, he'll be given building blocks to encourage working with his hands. If your wife's primary passion is artistry, she may be invited to spend time outside, painting landscapes.
Another benefit of Life Plan Community living is that multiple care options allow couples to stay together—no matter what level of care they need. If you're living independently and your spouse has Alzheimer's, you can stay together on one campus and take advantage of the amenities, life-enriching activities and social opportunities a CCRC has to offer.
Find a Memory Care Community to Call Home in Escondido
The Grove at Gannon House on the campus of Redwood Terrace, a senior living community in Escondido, features a home-like atmosphere where residents can live, socialize and relax in a comfortable—not clinical—setting.
Our specially trained team members get to know each resident's family, history, likes and dislikes to customize a personalized care plan to promote self-esteem, encourage maximum independence and foster the highest quality of life possible.
Additionally, our Redwood Terrace campus was built with intention, with The Grove serving as a hub for engagement, socialization and connection among all of our residents. Many of our independent living residents use The Grove's wellness center regularly, which creates opportunities for all-important meaningful, face-to-face interactions and stimulating conversations every single day.
If you'd like to talk about Redwood Terrace's memory care options or how to cope with dementia or to take a tour of The Grove, we'd love to hear from you. Contact us today.