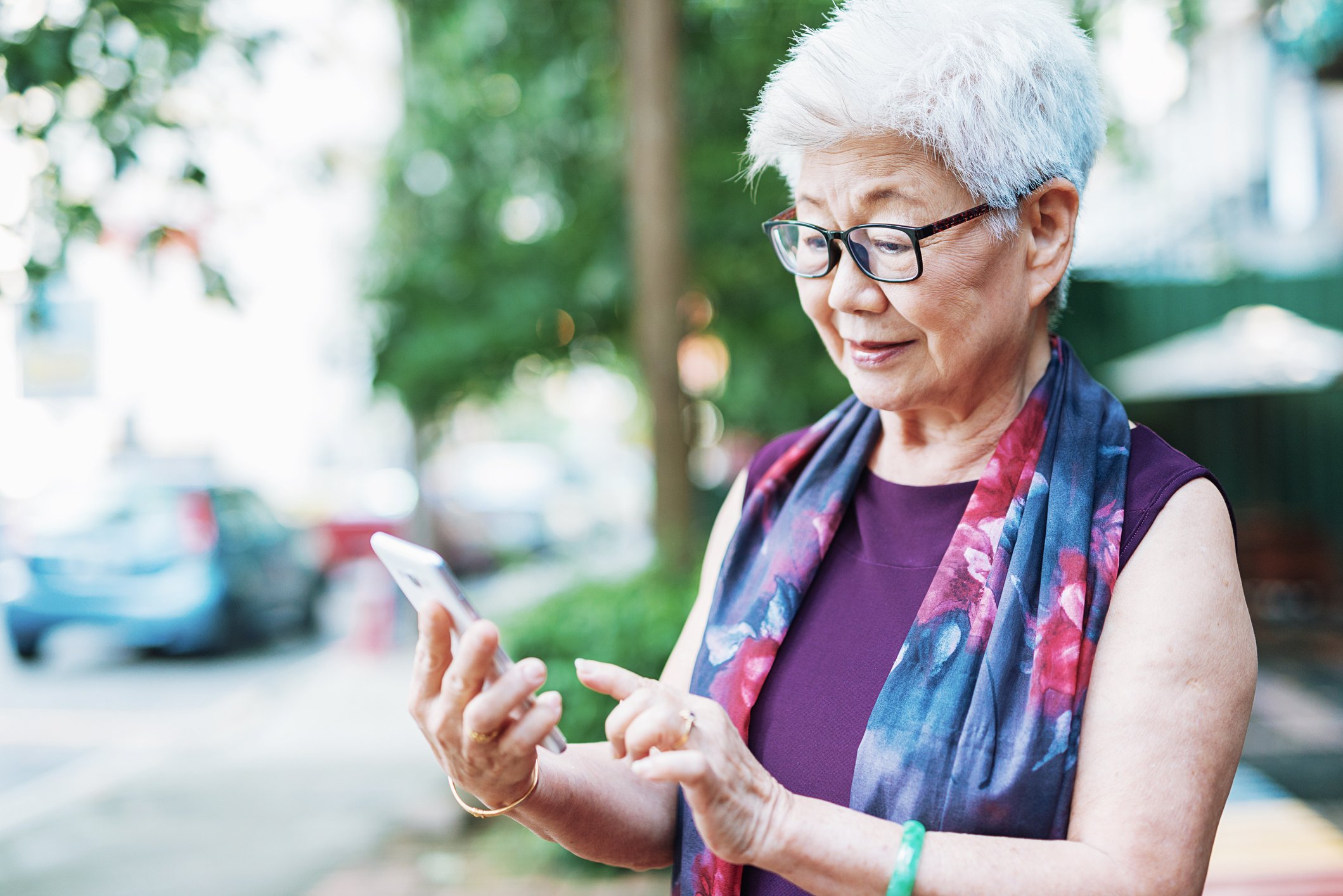 A dizzying number of new apps roll out every day for enhancing health, getting organized, boosting the brain or just to entertain. Here are some great recent (and recently updated) apps residents at the Terraces have been checking out:
Apps for a healthy body
Get the sleep you need with the app Rise. This app has four proven techniques to assist with slumber: meditation, muscle relaxation, soothing imagery, and acceptance and commitment therapy. Track your nightly progress and use the data to create a personalized sleep plan.
Learn yoga for beginners through YogaGlo app. Yoga can feel imposing for the uninitiated. Chants and mantras may seem a little too mystic for many. From Kundalini and Ashtanga to Bikram and Iyengar, there are so many styles to choose from. If new to yoga, check out YogaGlo. Instructors from around the world lead classes that are tailor-made for yoga newbies.
Improve your nutrition with Fooducate. Continually updated with publicly available information about food, this app is one of the most precise ways to know exactly what you are putting into your body. Just scan an item's label or barcode to learn its nutritional details. For food without labels, you can select from a database to get detailed information. Fooducate then uses an algorithm to rank foods from A-plus to D-grade based on their health value. The app also analyzes your exercise schedule, sleep patterns, and even your moods to help create a strategy for healthy eating.
Connect and coordinate
Texting made easy with Live Transcribe. Forget about fidgeting with that tiny keypad on your smartphone. Just say what you want to say. Live Transcribe is a simple way to convert voice to text, generating large, easy-to-read messages you can display to others and email. Designed for the deaf and hearing impaired, the app is an effective way to communicate with friends and loved ones whose hearing isn't what it used to be.
Maintain your schedule with Calendar Widget. Your lifestyle is active but your schedule isn't overly complicated. So why should your calendar have convoluted extras you don't need? Calendar Widget keeps things simple with a minimalist design that shows your daily doings with an uncomplicated color-coded display. Meeting friends in the fitness center? Have an appointment at the beauty salon? It's all right there on your Calendar Widget. With the app's weather feature, you'll also know what clothing to wear for that group outing.
Download some brain boosters
Test yourself with these brain-training games. Multi-tasking may sound effective, but it's a proven brain scrambler. With that in mind, researchers at the University of Cambridge came up with the game Decoder. It challenges players to focus on one task at hand, recognizing number sequences. In a scientific study, this simple exercise showed improvement in concentration and attention. Peak, an app developer, then took Decoder and bundled it with several other brain-training games.
Read on-the-go with Bookmate. With over 50,000 free titles, Bookmate is a popular app for reading ebooks and listening to audiobooks. While a no-cost account gives you access to lots of classics in the public domain, the premium plan offers a wide array of modern works. And the interface is perfect for seniors. Increase font size and fine-tune the brightness of ebooks, or speed up and slow down the pace of your audiobooks.
So fire up those tablets or smartphones and start getting in on the app action today.