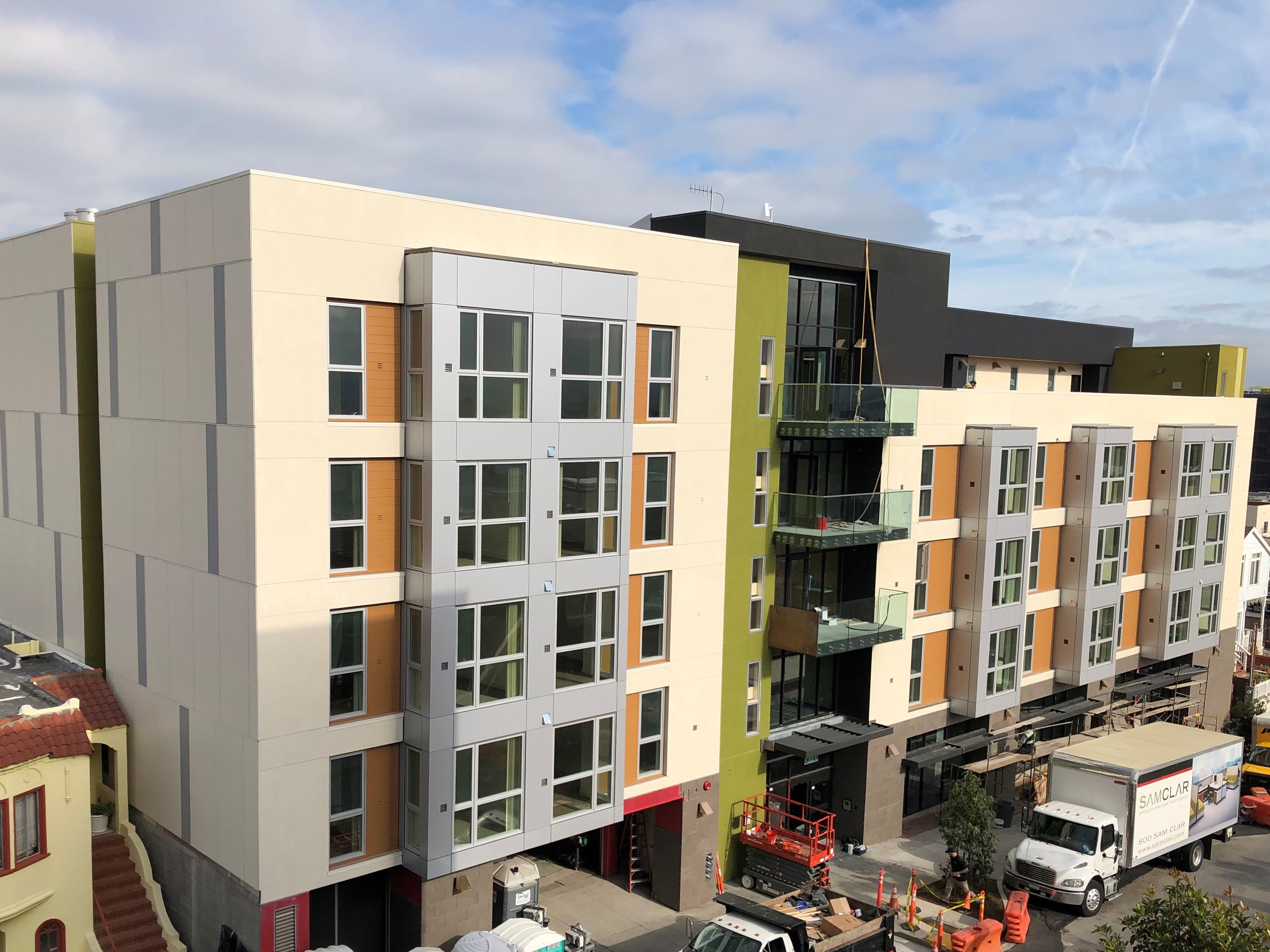 HumanGood Affordable Housing officially opened the newly developed Rotary Terrace on Jan. 5.
The 81-unit residence for low-income seniors, located in South San Francisco, was developed in partnership with the South San Francisco Rotary Club totaling $40.5 million. The new residence will join the HumanGood family of affordable housing communities, currently totaling 59 properties throughout California and in Washington State.
Rotary Terrace, which was completed in December 2018, is located a quarter mile from a Caltrain station and is within the city's downtown redevelopment subarea.
The new building also houses ground-level office space for the South San Francisco Rotary Club that doubles as a community space; and the amenities include a fitness center, library, high-speed internet and rooftop garden.