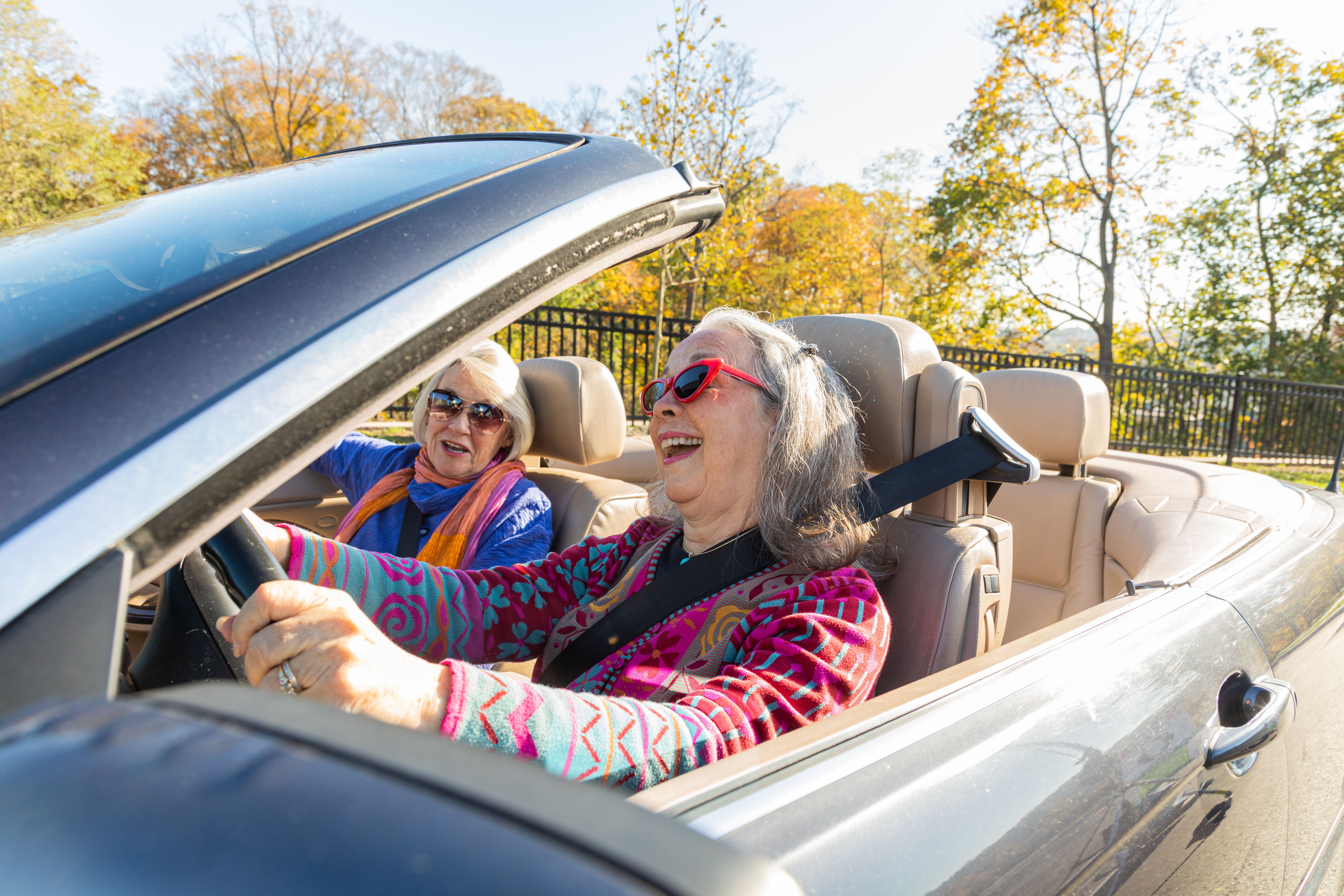 Tucked in 33 lush acres in Abington Township, Rydal Waters offers an active and maintenance-free lifestyle designed to enhance your connection, well-being and security. Here, you'll enjoy life your way, deciding which amenities, services and opportunities will shape your current and future lifestyle plans.
Wellness is convenient and easy here, as is connection with others. Friendly neighbors wave hello and are there to take a stroll with you, save you a seat at the next live concert or commit to being your pickleball partner. From an active clubhouse with a swimming pool to fitness programs offered on-site, you'll never be looking for something to do. Even better, there is always a friendly face to greet you.
Curious about life at Rydal Waters? Let us tell you more about what the people who live here enjoy most.
Residences at Rydal Waters
Life at Rydal Waters begins in any of our beautifully designed cottages. Each of our 75 exceptional cottage homes comes in a variety of spacious floor plans to suit every lifestyle, including yours.
All Rydal Waters homes are outfitted with hardwood floors for a fresh, polished look, and there are cabinetry options that complement your personal style. We've added designer-selected finishes and features that you will love for years to come.
You can even choose our smart home technology package that includes high-speed WiFi access, smart thermostats, smart door locks, a Ring Video Doorbell and other features that you can appreciate, whether you're tech-savvy or not.
Wellness at Rydal Waters
At Rydal Waters, wellness isn't just fitness classes and walking groups — though we have those too! It's about having easy access to programs, events and opportunities designed to enhance intellectual stimulation, physical fitness, spiritual connectedness and social engagement.
Here, you can enjoy a beautifully landscaped, 33-acre campus with walking paths, an outdoor heated swimming pool and a dog park. Our fitness center features state-of-the-art equipment and a personal trainer ready to help you meet your personal goals.
There's a lot to do here, whether you are meeting up with friends for a cocktail at the clubhouse lounge, trying your hand at painting in a workshop taught by a local artist or jumping on your bike to explore a new area with neighbors. Of course, you can always explore Abington Township. Walk to the shops of Baederwood Shopping Center or catch a train to head into town. You make the call.
Dining at Rydal Waters
At Rydal Waters, we want you to enjoy dining your own way. You don't have to lock into a mandatory dining plan when you call our community home. Instead, you can relax in knowing you have the same flexibility in how you choose to dine as you always have. If you don't feel like cooking at home, you can meet up with friends for a glass of wine and light bites at the clubhouse or you can head over to Rydal Park, adjacent to our Rydal Waters campus.
You always have plenty of options for dining if you decide to head over to Rydal Park. The Rydal Park dining room features full-service dining with a focus on fresh, local ingredients. Looking for something a bit lighter? The Club Room & Bar at Rydal Park is the perfect solution. For a more casual breakfast, lunch or dinner, meet friends at Rydal Park's Cafe.
Of course, you can always step out to dine at any of the nearby restaurants in Abington Township. The choices are endless — and always delicious.
Amenities and Services at Rydal Waters
One of the perks of living at Rydal Waters is having easy access to amenities and services that enhance your current lifestyle. So much is at your fingertips right on our expansive campus, and we aim to make things as convenient as possible for you.
Rydal Waters offers a maintenance-free lifestyle, meaning you can say goodbye to household chores and tasks such as repairs, lawn maintenance and snow removal and instead use your extra time and energy to pursue your favorite pastime or passion. Have a question or need service? Our team of dedicated and helpful professionals is ready to answer your questions and address your home needs. We're here to serve, and we take our roles very seriously.
In addition to the amenities and services available on the Rydal Waters campus, you can also enjoy access to first-class amenities on the adjacent Rydal Park Campus. A quick stroll or shuttle ride can give you access to more walking paths, gardens and a heated indoor swimming pool. Take a class, learn a new tech skill in the business center or pick up something at the convenience market. You'll even have access to on-site banking with an ATM. You'll quickly notice that life is more convenient here.
Future Planning at Rydal Waters
Rydal Waters is a Life Plan Community (also known as a continuing care retirement community or CCRC). If your health care needs change over time, you have lifetime priority access to the care you might need — personal care, skilled nursing and memory support — delivered by compassionate and skilled providers. Further, your costs remain consistent throughout your life, regardless of whether you are living independently or need higher levels of care when youselect a Life Care contract.
However, we believe in always offering options so that you have a choice and a say in shaping your future. Rydal Waters offers a Fee-for-Service contract as well, which can be financially beneficial to those who may carry long-term care insurance.
Have questions? Our team is always ready to help answer them.
Types of Future Care Available at Rydal Waters
Planning for the future means knowing pieces are in place in case you need additional support or assistance. As a Rydal Waters resident, you have multiple solutions at your fingertips.
In emergencies, you can call for assistance with GPS-programmed personal security devices. You'll have the peace of mind in knowing help is nearby. Should you need additional support in your home, private duty home care allows you to stay in your cottage home and receive help for an additional fee.
Other solutions are available right next door on the adjacent Rydal Park campus. Personal care at Rydal Park means access to help with activities of daily living. For those living with Alzheimer's disease or another type of dementia, our innovative memory support program at Rydal Park features a highly personalized approach that includes customized interventions for care. Finally, Rydal Park's highly-rated skilled nursing neighborhoods offer rehabilitation therapies as well as long-term skilled nursing care from well-trained, friendly professionals.
Learn More About Rydal Waters
The best way to learn more about life at Rydal Waters is to experience it for yourself. Our residents are always happy to say hello and talk a bit about why they chose Rydal Waters as their home, and our team members are happy to give you an exclusive and personalized tour of our campus. You can even attend one of our upcoming programs in order to meet a few new friendly faces and get a taste of your next steps to shape your future.
Learn more about if a Life Plan Community such as Rydal Waters is your next best decision by downloading our resource, "The Complete Guide to Life Plan Communities."