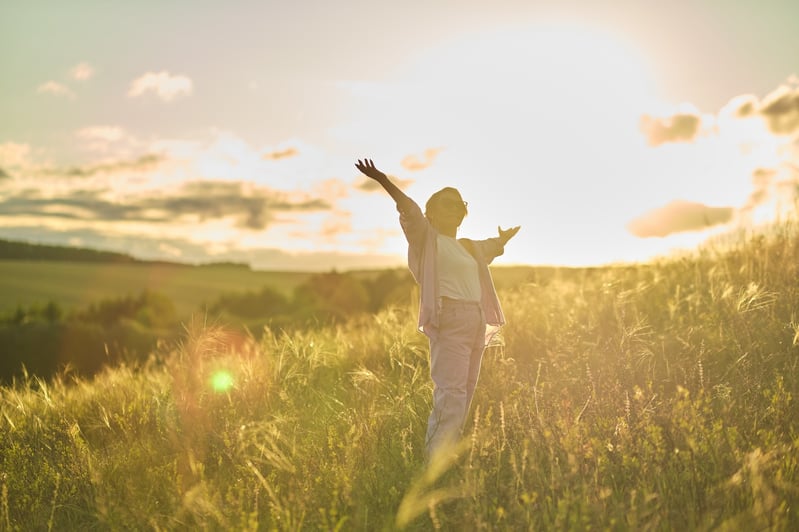 Location is everything in real estate. Where you choose to live can affect how you live. The best retirement locations make it easier to spend time with friends and family, pursue your dreams, cultivate new hobbies and take in the cultural attractions most important to you. For some, a quiet rural villa is the perfect spot to embrace the finer things in life while building a garden and poring over the classics. For others, that's just too quiet, and there's no substitute for the hustle and bustle of city life.
So, where are the best retirement locations? The answer is as unique as you are. The process of deciding where to live begins with assessing your lifestyle, needs and hopes for the future. Here are some considerations to get you started.
1. Nearby Attractions and Amenities
When you have the time to do whatever you love most, how do you spend it? When you envision your ideal retirement, what do you see? Prioritizing the attractions and amenities that empower you to live your best life is key, and location matters. No matter how appealing country life might be, if you love the symphony and want to go every weekend, a rural location might not be the right fit for you.
Here are some questions to ask:
How might a region support your interests? Can you access museums, walkable trails, a garden club or a local activist organization?

Are there options to expand your interests? Moving solely for a single interest is a bad bet. The best retirement locations offer plenty to do so you can continue growing, learning and trying new things. In a retirement community, you'll have easy access to a wide range of events, programs and classes.

What does your ideal neighborhood offer? A city might have a great quality of life, but the neighborhood you choose matters even more. Look at factors such as neighbors, community events, walkability, safety, community culture and transportation options.
2. Cost of Living
For almost everyone, finances are a major factor influencing living decisions. Although you probably want to save money, it's important to balance the cost of living with property values. When the cost of living is low, this can signal a region that's in decline, with falling property values and few amenities. Conversely, a neighborhood may offer beautiful homes and a high quality of life, but if the cost of living is too high, your personal quality of life can become quite low.
Here are some questions to ask that can help you balance these competing demands:
How much can I afford? What is the number my budget can stretch to for the ideal location? What's my ideal range?

What is the history of this region? How has it changed over time? Does it seem like the region is improving? For example, are new restaurants and businesses coming in? Are newer, nicer homes being built? Or is the region declining, with people rapidly leaving and properties declining in quality?

What are my must-haves? These are your non-negotiables. For some, it's quality public transportation or well-maintained sidewalks. For others, it's all about the individual property or the lot it's on. Begin your search by getting clear about the things you must have to feel happy.
3. Access to Health Services
Access to quality medical care becomes more important as you age, especially if you have a chronic medical condition or a family history of certain diseases. A study of older adults in China found that people with the greatest access to quality care at 65 lived an average of two years longer.
It's often easier to find quality medical care in larger cities or suburbs near regional teaching hospitals. Consider how much time you spend commuting to see your current doctor. If you like your providers, it may make sense to move closer to them. If you don't, weigh whether a region with better medical care could improve your quality of life.
It's not just doctors who matter, though. You may also want access to home care providers and quality senior living communities. Gyms, fitness centers and alternative and complementary providers like acupuncturists and massage therapists may also improve quality of life. Consider your ideal healthcare landscape, then carefully assess how well a region can help you attain your health goals. Life Plan Communities offer a robust range of services and amenities, easily accessible in a central location. If you're considering the best retirement location for your needs, weigh the potential benefits of life in a community that fosters better health, deeper social connections, and a rich sense of belonging.
4. Accessible Transportation
Even if you're a car aficionado, access to public transportation is about more than getting from point A to point B. Accessible transportation suggests a well-run city that is open to people from all walks of life. This promotes diversity and community. It can also make it easier for friends and family to visit. And, of course, you might not want to drive everywhere forever. Your needs may change, so look at rapid transit, buses, railways and government-subsidized private transportation options.
5. Family and Friends
Loneliness can be physically and emotionally painful. In fact, research has consistently found that social connectedness is a major predictor of long-term well-being. Moving closer to family and friends can improve your quality of life.
But that's just one component of leading a more connected lifestyle. The neighborhood in which you live can influence how easy it is to make friends. For example, a Life Plan Community fosters connection with events, classes and more. A well-designed neighborhood might include gathering spaces and sidewalks so it's easier to get out and meet people. Dog parks, walkable trails and more can deepen a sense of community and encourage loved ones to visit.
If you're single, it can be harder to build relationships, and loneliness becomes a bigger risk. So invest in an area where friendship is easy and opportunities for social connectedness are plenty.
6. Climate
There's no perfect climate. Stunning beaches occasionally get tropical storms, and white Christmases often mean long, hard winters. Consider what climate feels best to you. Gardeners may prefer warmer regions with year-round gardening options, whereas people who love winter sports may need to live in mountainous areas where it snows.
Weather can affect health too. Allergies can make you miserable, and some people find that joint pain gets worse when it's cold and dry. Consider when you feel your best, and move somewhere that maximizes wellness.
7. Culture
Every region has its own unique culture, such as the environmentalism of Berkeley, California, the cattle-centric lifestyle of much of Texas and the faster pace of New York City, to name a few.
What cultural norms make a place feel like home to you? An environmentalist might relish a community with free recycling and well-run parks. A retired activist may take pride in a region with a well-managed government and plenty of volunteer opportunities. Consider where you've been happiest and what has contributed to that happiness. Then, find a culture that suits your preferences.
Senior Living as a Retirement Destination
It's not just where you live, it's how. Life Plan Communities offer both independent living residences and access to higher levels of care, should you need them, right on one campus. But they also offer vibrant, exciting lifestyles, no matter where you live. Enjoy a maintenance-free life with delicious meals, access to amenities such as a sports center or gym, an investment in your well-being and a secure, welcoming community. From quiet mountain retirement villages to communities integrated into sprawling metropolises, there's a home that's perfect for you.
A Life Plan Community can improve your quality of life, make it easier to build and maintain relationships, reduce stress and help you live life on your terms. To learn more, check out our free guide, The Complete Guide to Life Plan Communities.