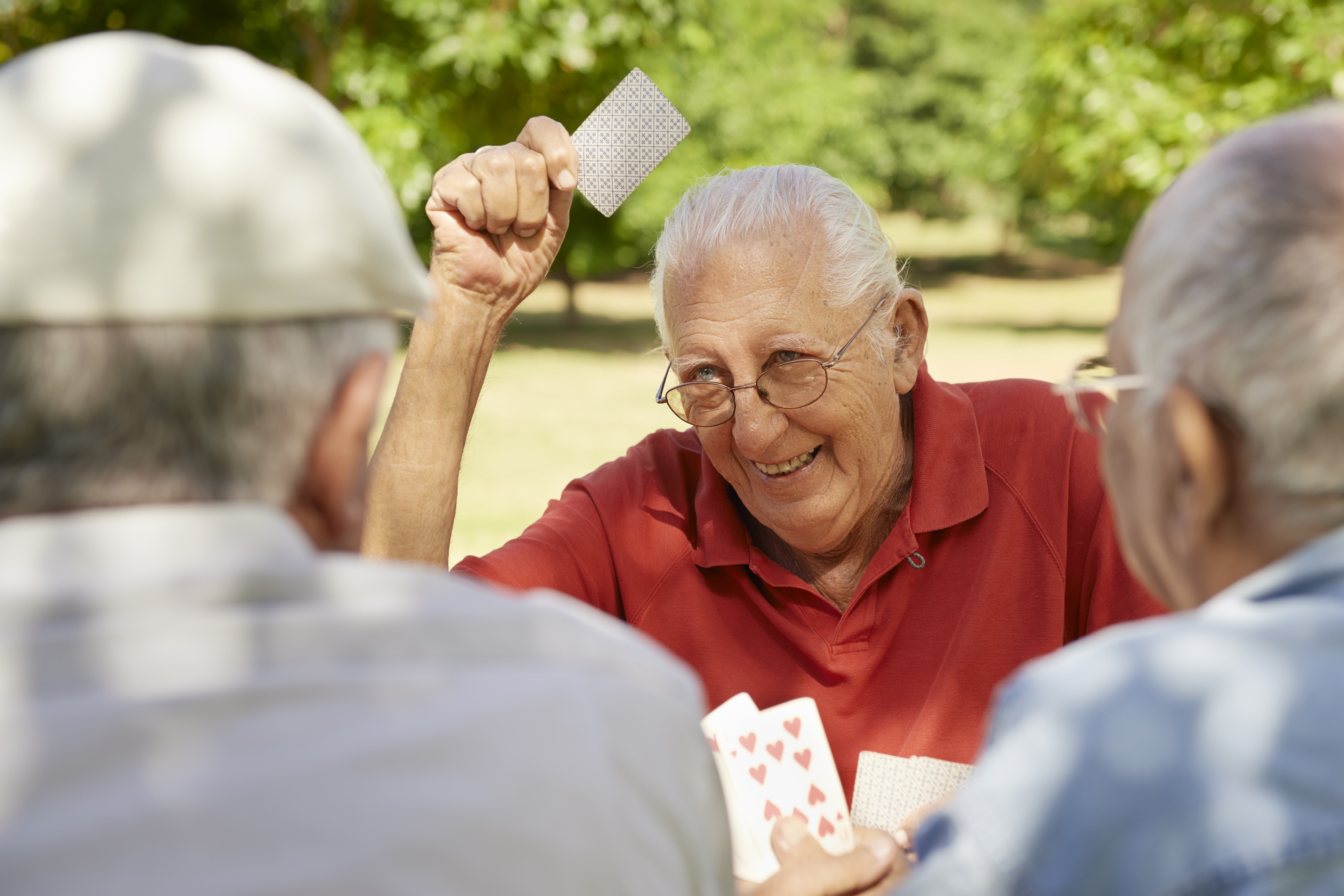 Making the move to a senior living community is a big decision—but it doesn't mean giving up your independence. If you're tired of maintaining your home, want to be more active, need more time to explore your passions or just want to know you'll have easy access to advanced levels of care, you may be looking for a retirement community.
And you're not alone in your search for the perfect place to call home in Escondido, California. The number of Americans ages 65 and older will more than double to 98 million by 2060, according to the Population Reference Bureau's Aging in the United States report. Additionally, PRB reports that this growing number of older adults will likely fuel a 75 percent increase in those seeking out senior living communities by 2030.
Some of the primary reasons you may be considering making a retirement community home include:
Planning for potential advanced health care needs.
Leaving home upkeep and maintenance to someone else.
Avoiding feeling isolated or lonely at home.
Strengthening family ties and connections.
However, if you're on the fence about whether retirement community living is right for you, it's important to know the right questions to ask. Here are three big ones to get the conversation started:
1. If you're living independently now without worry, do you have a plan for advanced senior care?
One of the biggest benefits of continuing care retirement community (CCRC) living is that you'll have priority access to multiple levels of advanced care options on one campus should the need arise, including:
Memory care.
Short-term post-acute rehabilitation.
Long-term skilled nursing care.
Whether you want to continue living as independently as you are now or you'd like a little extra assistance with the activities of daily living, CCRCs are built for helping you live the life you want. By making just one move to a CCRC, you'll have security and the peace of mind that comes with knowing that—no matter where life takes you—you can take advantage of all senior care levels at a predictable cost.
2. Do you worry about feeling alone or socially isolated at home, or are you concerned about not having regular interactions with other people?
For many seniors, concerns about isolation and loneliness are the major motivator for making the move to an Escondido senior living community. Finding and engaging in social situations as an older adult can be difficult, and many seniors spend more and more time alone at home as the years progress.
According to Susan Pinker, in her seminal work The Village Effect: How Face-to-Face Contact Can Make Us Healthier and Happier, "Loneliness drives up the cortisol and blood pressure levels that damage the internal organs … at all ages and stages of adult life."
Retirement communities are great for extroverts and introverts alike, offering an array of opportunities for meaningful and naturally occurring face-to-face interactions. These social connections not only can help keep you from feeling lonely or alone, but, according to Pinker, "Interacting with people every day, people who are in close proximity, improves your resilience and immunity."
3. Are you spending more time or money than you'd like on home maintenance? Are chores and upkeep preventing you from enjoying hobbies or visiting with friends and family?
If all-inclusive living in North County appeals to you, senior living communities typically offer tons of top-notch amenities, services and life-enriching opportunities. At Redwood Terrace in Escondido, for example, all-inclusive living means access to:
Wellness center with heated indoor pool.
Fitness classes and a professional trainer.
Beautifully landscaped grounds with walking paths.
Activities and classes for the mind, body and spirit.
Day trips and extended travel opportunities.
Library, woodworking studio and gift shop.
Flexible dining plan with delicious chef-prepared meals.
Full-service salon/barbershop.
Transportation to appointments or other local attractions.
Housekeeping services.
Interior and exterior maintenance services.
And more!
If you want to spend your retirement years doing the things you love with the people you love every day, continuing care retirement community living may be just what you're looking for.
Choosing a North County Senior Living Community
Redwood Terrace is located in the heart of Escondido and is known for its warm, friendly atmosphere and intimate size. We offer plenty of life-enriching opportunities on campus—join a Zumba or aqua aerobics class, visit the beach with other residents, imbibe at wine night or stay close and enjoy live music—but you'll also be close to unique arts and theater opportunities, delicious dining and the historic downtown area.
Our North County community features maintenance-free independent living cottages and apartments, as well as off-campus single-family homes. Additionally, our CCRC offers assisted living, skilled nursing, rehabilitation and memory care living options.
Whether you're a senior yourself or are exploring options for a parent or loved one, download our guide, The Benefits of Senior Living, now to see more important questions you need to consider as you explore whether senior living is the right next step.