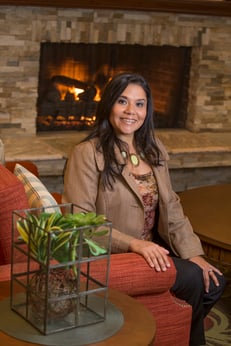 Yvette Duarte will join Windsor as the new executive director.
Yvette comes to Windsor from Valle Verde, our life plan community in Santa Barbara, California, where she was our health services administrator.
In total, Yvette has dedicated more than 25 years to supporting, inspiring and advocating for residents at Valle Verde. Yvette developed a passion for elder care at a young age and officially began her career waitressing at Valle Verde while in high school. Since then, she has steadily risen through the ranks of the community, serving as director of residential care services for 12 years and three years as an administrator.
Yvette received her MBA in nonprofit social business and strategic leadership from Antioch University in Santa Barbara.
Yvette begins her new role the week of November 4, and will report to Greg Bearce, vice president, operations.