The National Investment Center (NIC) recently announced the newest members of its Future Leaders Council (FLC). We are happy to announce that Kendra Roberts, vice president of operations, affordable housing northern region, will be among the 24 professionals from the senior living, care and finance industries selected for FLC's Class of 2022.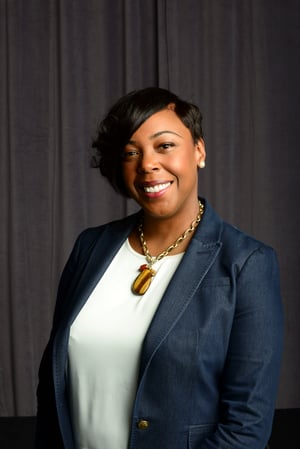 As a member of FLC, Kendra will bring a fresh perspective that will not only help advance NIC's mission but also support the vision and mission of HumanGood. During her three-year term, she and fellow FLC members will contribute to the work happening on the NIC committees and task forces, serve as an extension of NIC's board of directors, and participate in courses that will bolster her volunteer leadership skills.
"I am enthusiastic to learn from the other FLC fellows during this crucial housing crisis in our country," said Kendra. "And I am hopeful that I will learn about current trends and opportunities that will allow me to help further the mission of Human Good."
Members of the FLC, which was established in 2009, are handpicked professionals that have volunteered their time and resources to support NIC and its missions. Nominations originate from senior level executives within their respective organizations.