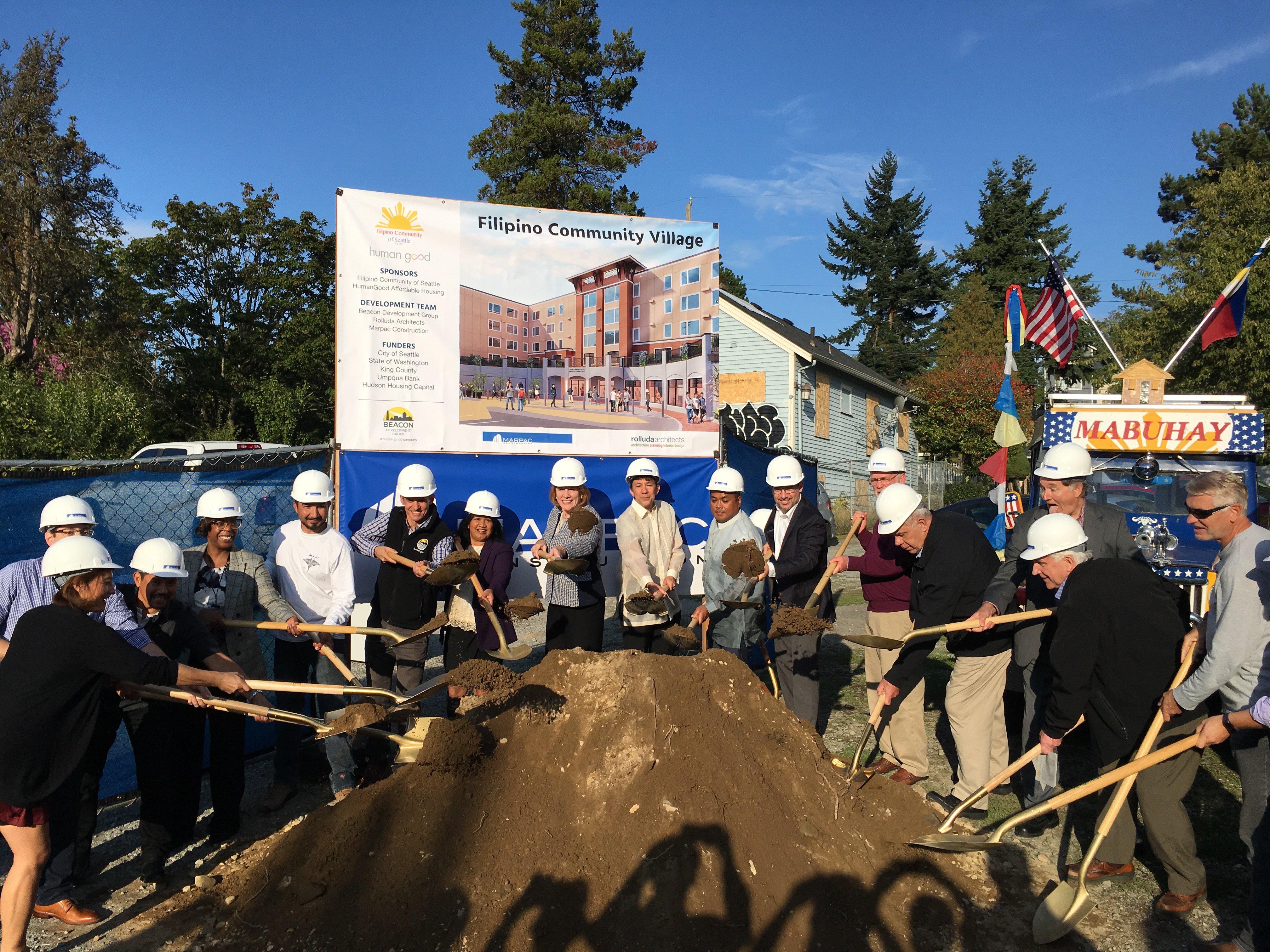 HumanGood affordable housing, Beacon Development Group and the nonprofit Filipino Community of Seattle celebrated their partnership to develop a new affordable housing community in Seattle with an official groundbreaking ceremony.
In September, more than 200 local community members, donors and elected officials including Seattle Mayor Jenny Durkan joined the groundbreaking celebration for the new development, known as the Filipino Community Village.
"As the Seattle market continues to price out countless low-income seniors, we are proud to welcome what will soon be HumanGood's 96th affordable housing community," said Ancel Romero, president of HumanGood affordable housing.
"The Filipino Community Village is made possible by the decades-long efforts of the Filipino Community of Seattle, our very own Beacon Development Group and HumanGood. This milestone brings us ever so closer to making this dream a reality for the low-income seniors of Seattle for many years to come."
The new community, totaling just over $36 million in development, will offer a unique model combining culturally-specific social services and 95 affordable apartment homes for low-income seniors. A segment of the apartments will be set aside for people with disabilities. The building will also house the Innovation Learning Center for the local youth. The learning center will offer computer courses, a robotics program and a science-technology-engineering-arts-math (STEAM) program.
Beacon Development Group, a subsidiary of HumanGood, will oversee the development and construction team which includes Seattle-based Rolluda Architects and Marpac Construction. The project is funded through support from the City of Seattle, State of Washington, King County, Umpqua Bank and Hudson Housing Capital.
HumanGood affordable housing will manage the new community upon its completion in March 2021. The Community Village will join the HumanGood family of affordable housing communities that are currently located in California, Delaware, Washington State and Pennsylvania.