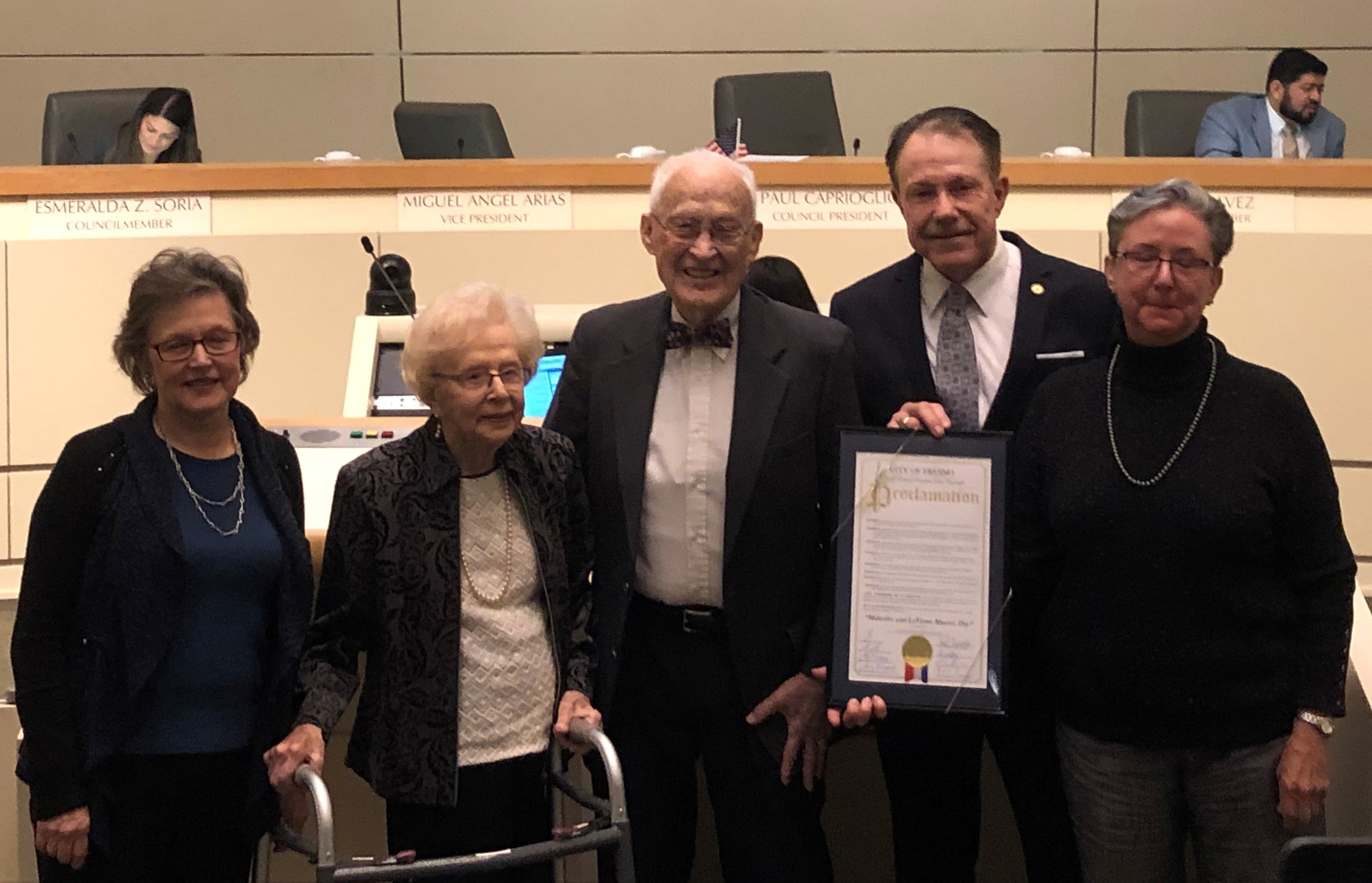 Fresno City Council honored residents Malcolm and LaVerne Masten with a special recognition.
The Fresno Bee recently featured the Mastens who told how they first met in junior high school playing the clarinet and the many milestones the two have shared since. That included 76 years of marriage and turning 100 years old in recent months.
Based on that feature news story, Councilman Paul Caprioglio honored the couple with a special certificate from the city council, declaring November 14 as "Malcolm and LaVerne Masten Day."
Congratulations to the Mastens!