Well-Designed Environments
Exceptional senior living communities are designed to make physical activity easier. With landscaped walking trails, on-site tennis courts and swimming pools, you are only steps away from making good decisions for your health.
Healthy and Fresh Dining
In addition to expansive fitness centers and access to personal trainers, senior living communities also make dining a central focus of your day—and your wellness plan. Dining in senior living communities offers a chance to socialize and connect with neighbors in addition to enjoying delicious and nutritious meals.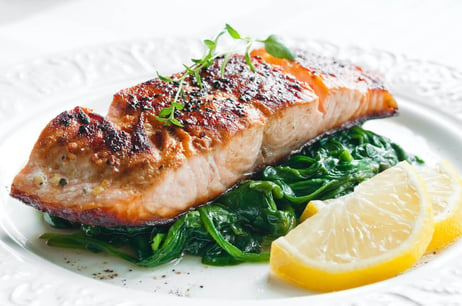 You always have the option to skip cooking (and cleaning up) in your cottage, villa or apartment because you know you can find a healthy and diverse menu in any of the community's dining rooms or restaurants. Skip chopping salad ingredients or meal prepping for the week and instead meet up with friends in the community's dining room or restaurant. Chefs have already done the peeling, chopping and planning for you; all you have to worry about is what you'll choose to enjoy at your meal.