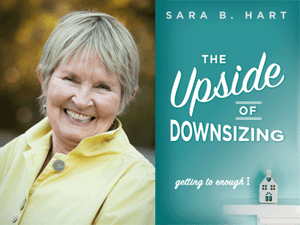 From her own journey of overcoming the need to hold onto stuff, resident Sara Hart found the theme of her new book, "The Upside of Downsizing: Getting to Enough."
"Maybe by hearing me talk about my experience (with downsizing), people would hear that they're not alone in the feeling, that this is something that many of us go through, and that you do come out the other end," Hart said in an interview with the Los Altos Town Crier.
"I really wrote it because I wanted to see if I could make it a less painful process for people who find it painful."
Released in June, Hart holds nothing back in her book as she recounts the big move from her home in Palo Alto to the Terraces at Los Altos. Discarding decades' worth of cherished items—years of family photos and her children's favorite toys, to name a few—was a process that she considered to be "very painful" and exhausting. But in the end, she felt a relief.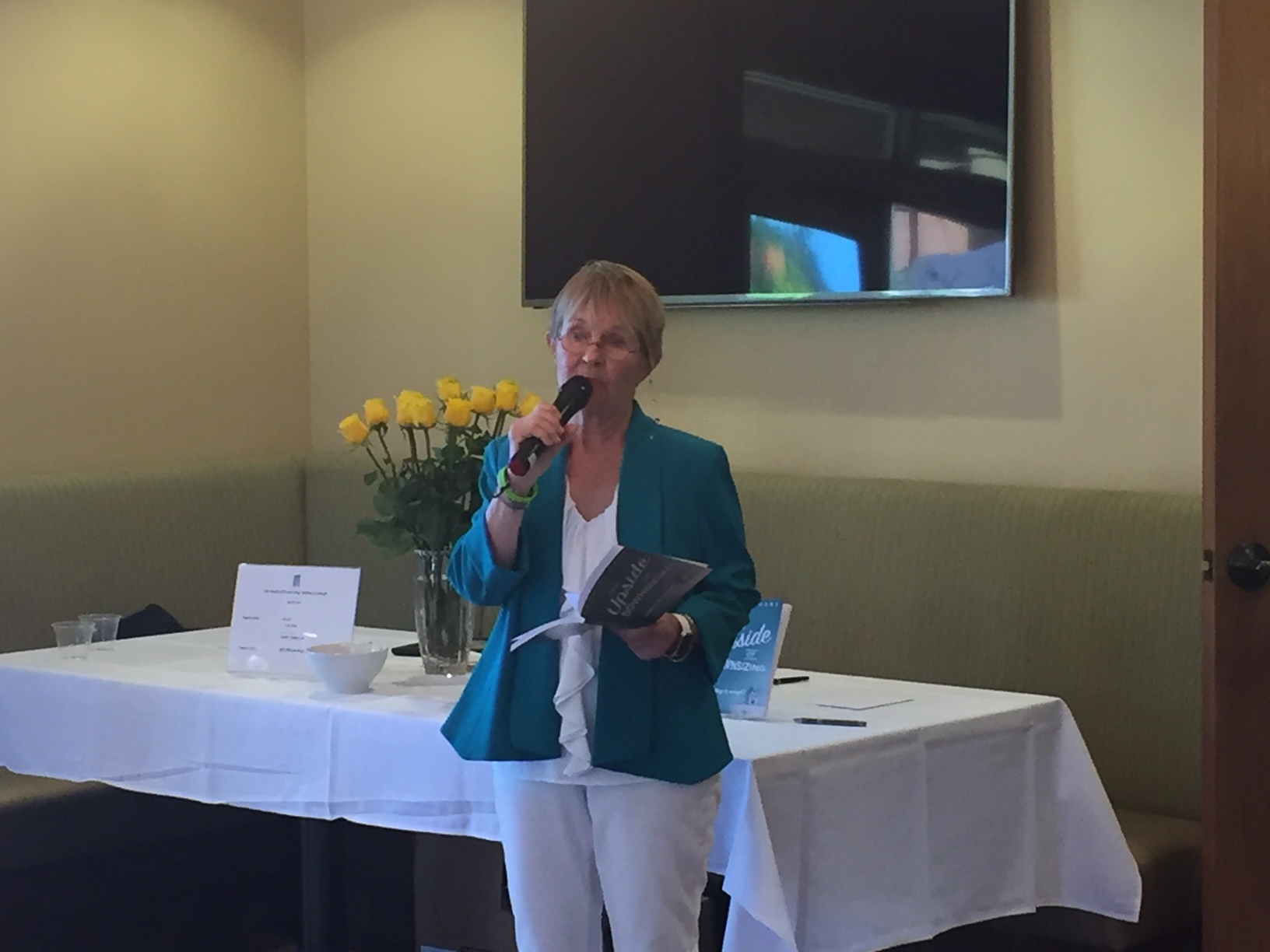 Hart spent a year and a half working on the book. She said that many of the themes explored also connect to her blog "Sign of Enough". "I get upset and feel like I absolutely have to say something about things," she said.
That passion has been instrumental in her work. In 1996, she founded her management consulting firm, Hartcom, which focuses on leadership development, coaching and team building. She continues to closely work on her project Prime Spark, which encourages older women to remain involved in the greater society. On top of that, she completed the 545-mile AIDS/Lifecycle ride in March.
"I want to encourage women not to buy into the message that our culture sends us about the irrelevance of older women."
To learn more about Hart's downsizing journey, check out the Los Altos Town Crier.