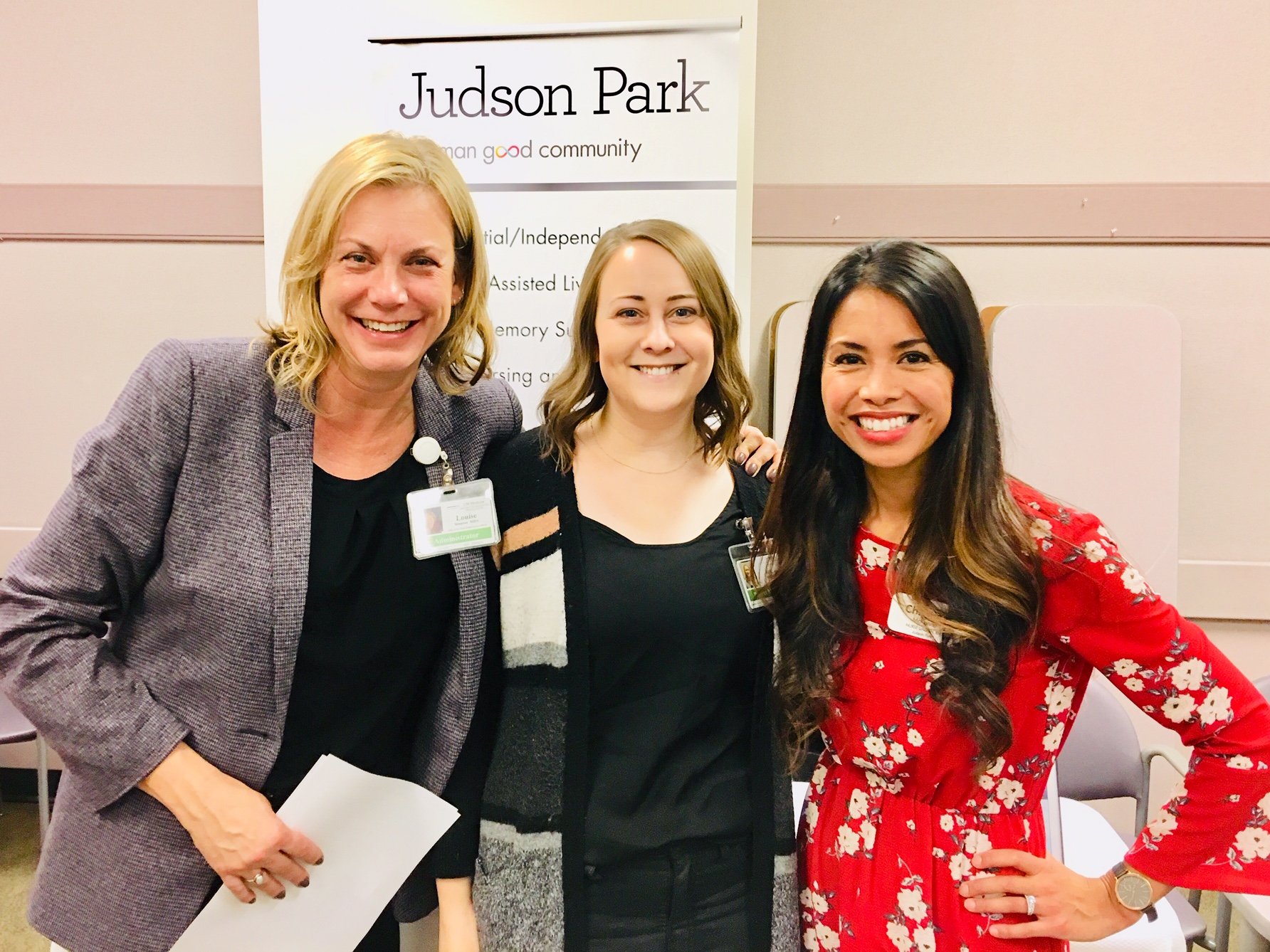 This fall, Judson Park expanded its formal partnerships with local medical providers by becoming part of the UW Medicine Post-Acute Care Network. The agreement follows a thorough evaluation of the community's skilled nursing and rehabilitation services and gives patients at Valley Medical Center another quality option in their transition from hospital to home.
"We're proud to be a preferred provider for Valley Medical Center," said Nikole Jay, post-acute occupancy development director with HumanGood, Judson Park's parent organization. "I think this speaks to UW Medicine's confidence in the care and services we provide, the competence of our health professionals, and our shared commitment to the satisfaction and improved outcomes of those we serve."
The partnership builds on similar agreements Judson Park has previously established with Highline Medical Center and CHI Franciscan Health. Jay says these partnerships are mutually beneficial, providing residents with trusted, proven options to assist with their recovery while bolstering the community's clinical breadth, diagnostics and protocols.
"Five to 10 years ago, the average length of stay [for post-acute] was 30 to 60 days—today, it's about 17 days," said Jay. "We want to be good stewards of our medical resources while getting people back to feeling better quickly and home where they want to be."
Judson Park consistently receives top ratings from regulatory agencies such as the Centers for Medicare & Medicaid Services. Between August 2017 and August 2018, the community's average readmission rate for Medicare and Managed Care residents coming from all hospitals was less than half the national average of 22%.
"Across the board, Judson Park's quality measures for short-stay residents tend to trend better than state and national averages," said Jay. "Areas that are critical to post-acute care, such as pain management and return-to-home success rates, are comparatively better. These outcomes reflect the community's resident-centered approach and passion to get older adults back on their feet safely and quickly."
Earlier this year, Judson Park introduced Dr. Margaret Gaines as their associate medical director, one of the few communities in the state to offer a full-time physician on site. Dr. Gaines, who's triple board certified in geriatric, internal medicine, and hospice and palliative care, acts as a crucial intermediary between hospitals, residents' physicians and eventual discharges home.
"Dr. Gaines has been instrumental in allowing us to nurture and expand partnerships like the one with UW Medicine," said Jay. "She's on the floor five days a week, interacting with residents and the health professionals responsible for their care and treatment. Her guidance and expertise have had a direct impact on the impressive results we continue to see with our short-stay residents."
In addition to its 96 skilled nursing residences, Judson Park also offers residential living, assisted living and memory care.