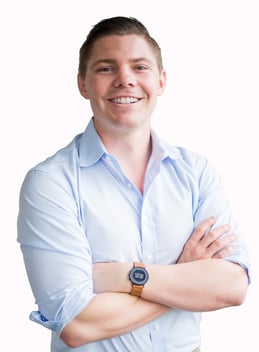 HumanGood is excited to share that Andrew Smith is joining the HumanGood team as executive director, special projects. In this new role with HumanGood, he will work with HumanGood's leadership on various projects to help increase our efficiency and effectiveness as a growing organization with a national footprint.
Andrew is a certified project management professional and was formerly with Brookdale Senior Living as their senior director of sales operations, where he was responsible for growing revenue by supporting and improving the efficiency and effectiveness of Brookdale's more than 1,000 field sales associates, including district and divisional leaders. This included overseeing the strategy, innovation and day to day execution of sales systems, training, commissions, processes, talent management, partnerships and more.
Andrew received his bachelors in science from Vanderbilt University where he graduated Phi Beta Kappa. He also received his master's degree in organizational behavior from Vanderbilt, inspiring his passion for helping large organizations find new ways to solve challenging problems.
Andrew, his wife and two daughters recently moved to Southern California from his native Tennessee. He will be based out of HumanGood's Glendale office