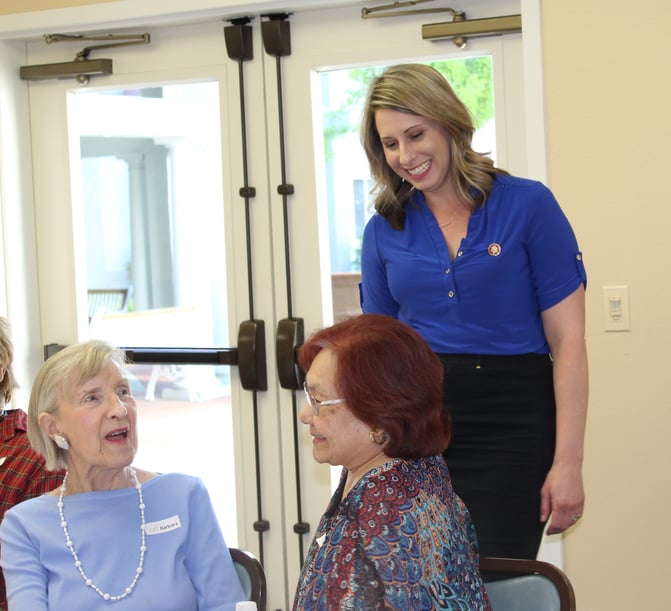 Canterbury Village residents and team members hosted special guest Rep. Katie Hill (D-Calif.) for a tour and town hall meeting. Residents got a chance to share their concerns on a host of topics including affordable housing for seniors, Medicare and Social Security.
"It's so important to connect with the people who sent you (to Washington)," Hill said in an interview with the Santa Clarita Valley's newspaper The Signals. "When you're here at a place like (Canterbury Village) you get to hear how people are concerned with paying their bills."
HumanGood Affordable Housing offers affordable, rent-controlled housing designed to serve more than 5,500 low-income older adults who meet the qualification guidelines. Our 59 affordable housing communities are located in California and Washington State.
Click below to read more about Rep. Hill's visit to Canterbury Village and with other Santa Clarita constituents.