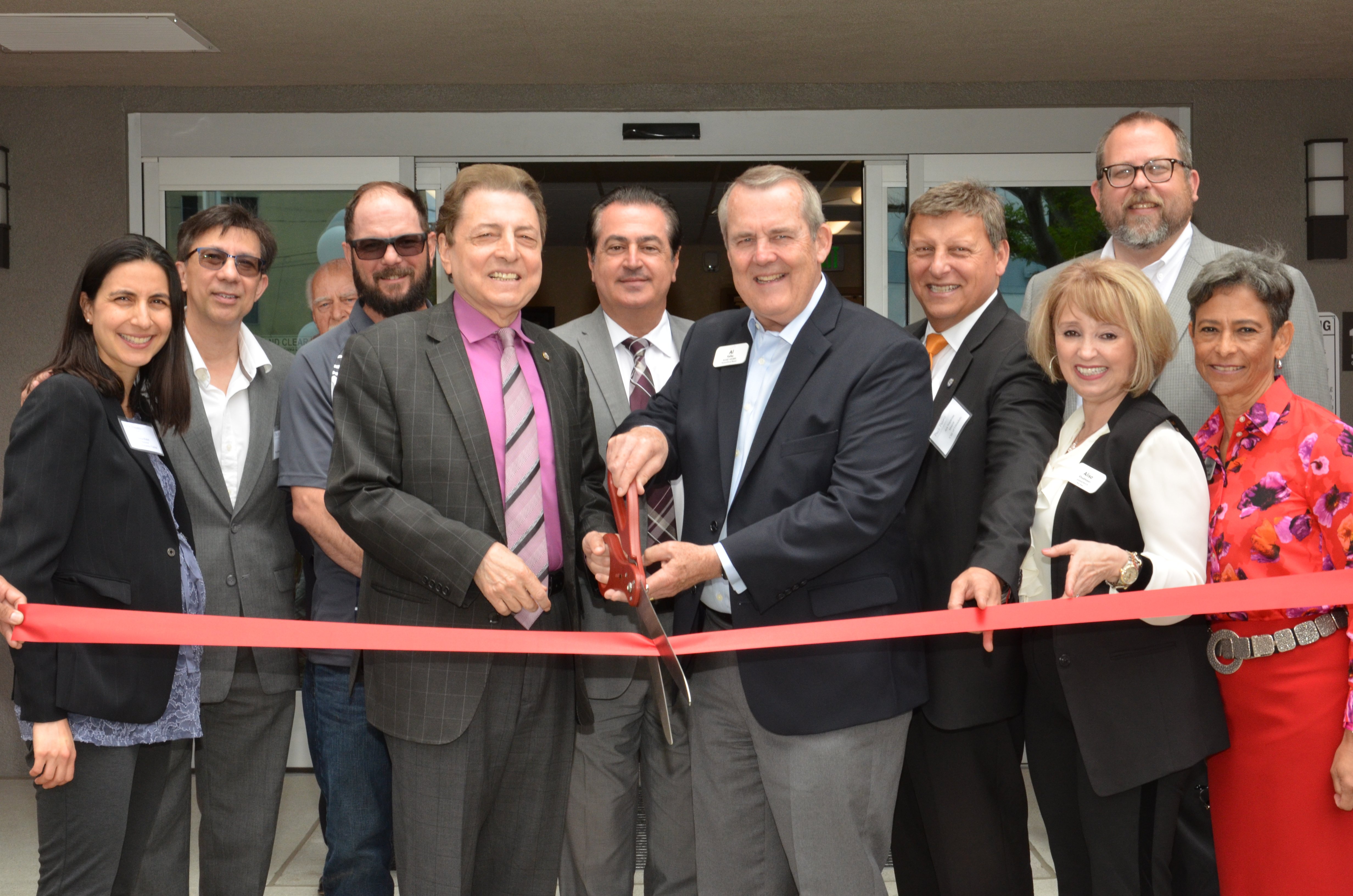 On May 6, Park Paseo residents, team members and special guests celebrated the newly renovated affordable housing community in Glendale.
The eight-story apartment residence, which originally opened in 1985, underwent an extensive renovation totaling $35 million. That included a new roof, dual-pane windows, exterior paint, flooring and LED lighting throughout the community; and 10 apartments were completely redesigned to meet ADA compliance.
Glendale Mayor Ara Najarian shared his appreciation for Park Paseo and the renovation project. Other guests included: Glendale Councilmembers Vrej Agajanian and Vartan Gharpetian; and Peter Zovak, assistant director of community development for the city of Glendale.
HumanGood Affordable Housing offers affordable, rent-controlled housing designed to serve more than 5,500 low-income older adults who meet the qualification guidelines. Our 59 affordable housing communities are located in California and Washington State.