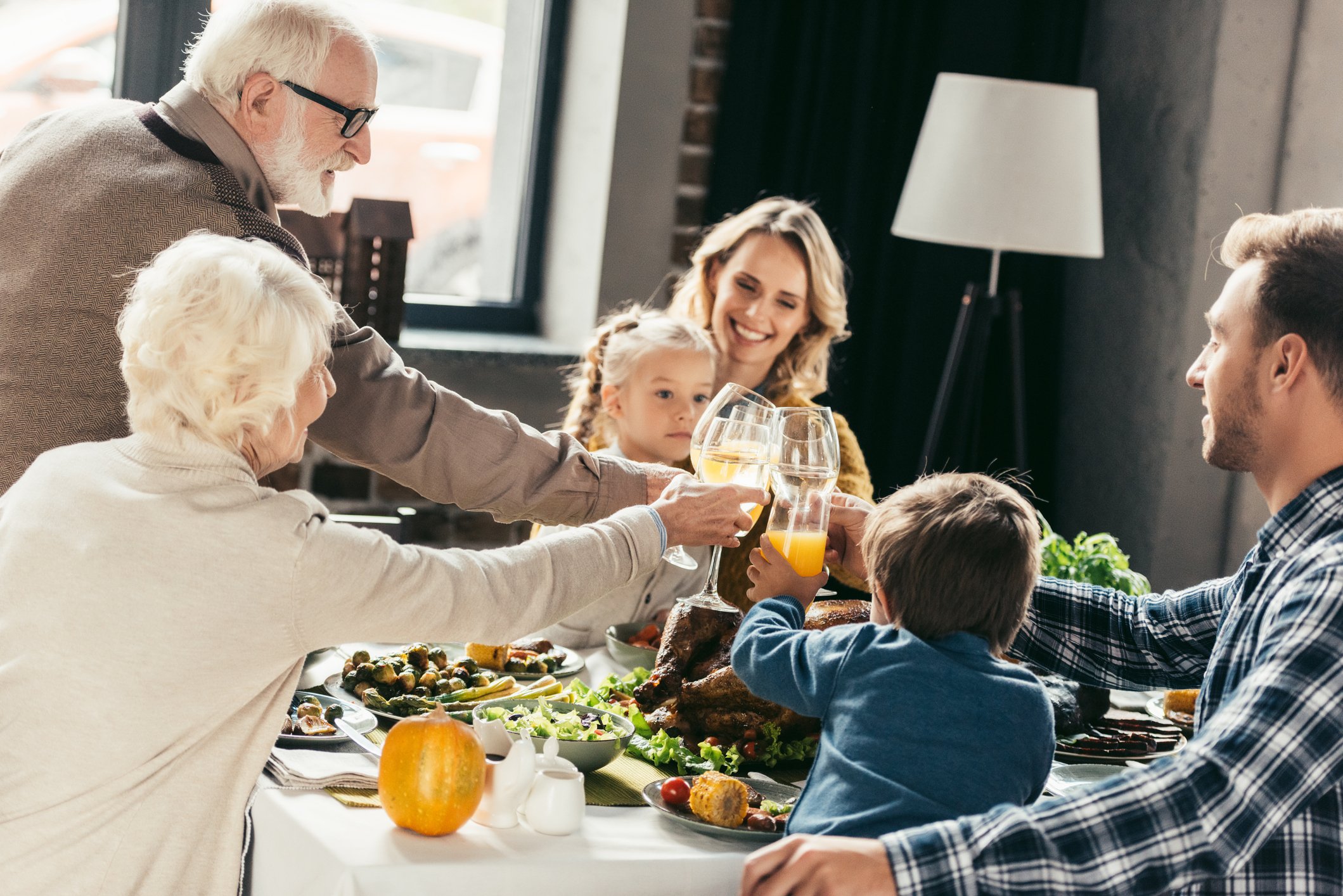 The season of holiday feasts and sweets is here.
Studies in the European Journal of Clinical Nutrition suggest that Americans can gain on average nearly two pounds in the six weeks between Thanksgiving and the New Year. And while that doesn't sound like much, the problem can easily compound. Adults who retain an extra two pounds each year rack up 20 pounds over a decade. To keep those heartfelt "gifts" from giving unwanted love to your waistline this season, try these three strategies for healthy holiday eating and exercise.
Indulge with intention
The key to enjoying favorite holiday meals is to give yourself permission in moderation, says Evelyn Tribole, MS, RD, co-author of the seminal Intuitive Eating. Sample everything you love while paying attention to—and avoiding—mindless "party eating." Instead of munching unnecessary calories while making your way around the room, Tribole suggests asking yourself, "Does this taste good? Am I actually enjoying it?" If the answer is no, go back to the buffet and choose another favorite dish instead. It's okay!
Keep up your exercise
If you've ever watched The Biggest Loser television series, you know that the human metabolism resists change in its handling of calories. Dr. Traci Mann of the University of Minnesota shares in her book, Secrets from the Eating Lab, that the body strives to maintain stasis—or its regular conversion of calories. So for those with a higher metabolism who see their intake increase (like extra eggnog around the holidays), the body tries to revert back to its normal calorie consumption. For those with a slower metabolism who are trying to lose weight, this means the pounds will come bouncing back when the diet or exercise ends.
To help your body normalize metabolism through these peaks and valleys, keep up with your regular exercise, or devise a new favorite. Better yet, invite others to join you so you can add a social dimension to your activities. If possible, take your routine outside into cooler temperatures, where it's metabolically more expensive so you burn calories to move and to stay warm.
Try some healthy substitutes in your favorite seasonal recipes
Making those traditional favorites healthier is easy these days. One way to cut down on empty sugar calories, without giving up the taste you savor, is to substitute traditional sugar for alternative sweeteners like stevia, coconut sugar or monk fruit sweetener.
Give these healthy tips a try this holiday. Whether your goal is to skate guilt-free through the most tempting weeks of the year, or you're looking to upgrade your diet and exercise for the long-term, this is a great time to make healthy choices. What you may lose in calories, you'll make up for by participating in holiday traditions that create comfort and joy—two ingredients worth indulging in every time.