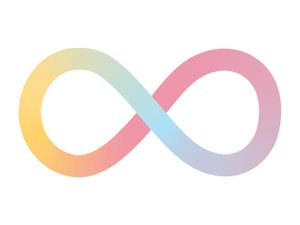 March 13, 2020
HumanGood healthcare teams are continuing to track the latest news and information from the U.S. Centers for Disease Control and Prevention (CDC), as well as state and local public health department directives. The health, security and safety of our residents and team members is our highest priority.
Following the declaration of a national emergency, our teams are continuing to work closely together to address this situation on a daily basis. At this time, we are restricting visitors to our communities, especially in the higher levels of care within our communities. We are moving to close our dining rooms and our dining team will offer various food delivery models to help prevent potential exposure.
We are temporarily discontinuing community-sponsored resident outings, group activities, events, meetings and limiting outside individuals or groups from providing non-essential services or holding gatherings on our campuses. This includes entertainment and marketing events. We are asking residents to limit outside visitors, especially children under the age of 18. We are also encouraging residents to avoid crowds and large gatherings and to practice social distancing as much as possible.
All visitors, vendors, contractors, team members and residents are screened upon entry into our life plan communities to investigate any travel exposures and to confirm to the best of our ability that they are symptom-free. Non-critical work travel is discouraged for team members, and team members are restricted from traveling to communities for non-essential business purposes. Any team members experiencing symptoms are required to report their symptoms and/or diagnoses to their supervisor and are strictly prohibited from coming to work.
With respect to the residents in our care, we are monitoring and focusing on symptom screening, infection surveillance, reviewing procedures and continuously adapting our contingency plans to stay prepared. The key symptoms we are looking for are fever, coughing, difficulty breathing and shortness of breath.
Our teams are continuing efforts to keep all communities stocked with medical supplies and sanitizing agents/products. We are strictly enforcing frequent hand washing procedures.
Our teams are also continuing to monitor our affordable housing community of Salishan Gardens in Tacoma, Washington but at this time, the community has not reported any confirmed cases or illnesses.
More information can be found on the CDC website at www.cdc.gov/coronavirus/2019-nCoV/index.html
Please keep the following steps recommended by the CDC in mind to help prevent the spread of respiratory viruses, including the coronavirus and flu:
Wash your hands often with soap and water for a minimum of 20 seconds. If soap and water are not available, use alcohol-based hand sanitizer with 60-95 percent alcohol
Avoid touching your eyes, nose, and mouth with unwashed hands
Cover your nose and mouth when coughing and sneezing, then immediately discard tissues
Avoid close contact with anyone with cold or flu-like symptoms
Stay home when you are sick with respiratory disease symptoms. At the present time, these symptoms are more likely due to influenza or other respiratory viruses than to COVID-19-related virus
Clean and disinfect frequently touched objects and surfaces
Get an annual flu vaccine if you have not had one
Again, the health, security and safety of our residents and team members is our highest priority. We will continue to monitor local, state and federal reports, and share information as it becomes available.